I am BESIN…WOS BESIN
Who was Wos?
Was Wosbasin famous?
What has Wosbasin and Gents have in common?
Guess some mysteries are never solved!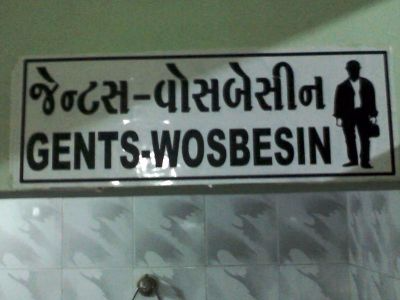 The Over exposure to  'AND' and '&' OR ANDCEPTION!
We accept only cash. May be credit cards and yes,  debit too! You know what, give us anything, something or everything. Your choice, no pressure!
The Most unique menu ever!
So they have cuisine that doesn't even exist!  Maybe it does ! We will only know, when we visit "NIS RIVER VIWE".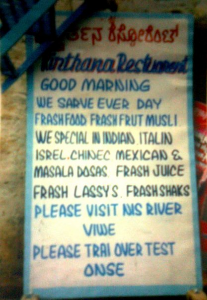 Difference between Iron and Irony!
Build biceps by lifting iron. Making such a statement after doing so! Now, that is ironic.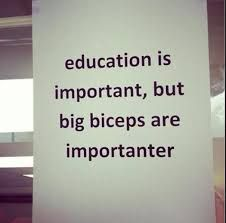 New times, new innovation!
10, 9, 8, 7, 6, 5, 4, 3, 2, 1, and we have lift off, "Dinner" is in the air! The People of Breakfast research center rejoice! This is just the beginning .