Here is the list of popular necklines that is used in the western dresses you can shop for at stores like Koovs and Limeroad. Also, if you are looking for an ethnic wear you can buy it from popular stores at our websites like Styletag and Craftsvilla.
Sweetheart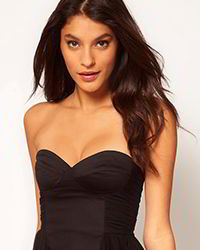 This is one of the most Popular Necklines for Dresses and Party gowns. It consists of two curved edges at the top resembling the shape of heart. You can opt for a small opening or if you want to grab some eyeballs you can go for a deep low cut.
Straight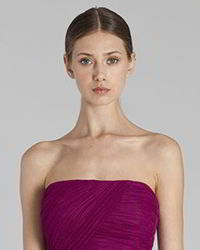 This is one of the classic necklines and it consists of straight shoulder without any curves or straps for the support.
Off the Shoulder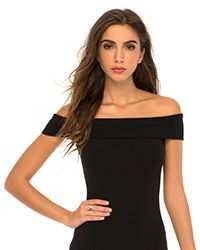 This is an advanced variation of strapless or straight necklines. They are cut across the figure and is generally below the shoulder or collar bone.
Scoop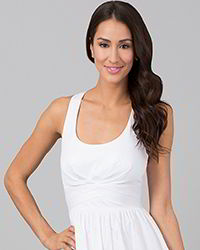 In This, the neckline is dropped significantly to low levels. It is generally in U shape around the neck area.
V-Neck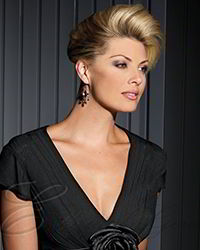 As the name depicts, the shape of the neck is in V shape. It tries to draw the viewer eyes downwards. The depth of the shape can be increased or decrease as per the wearer's preference
Square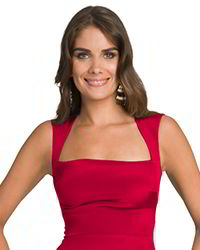 Here the neckline is cut in the shape of Square which tries to enhance the shoulder and the neck bone area. It is suitable for all types of faces and mainly suited for young ladies.
Halter Neck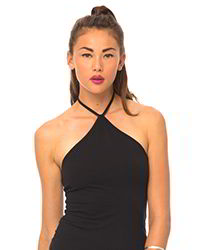 More than the neck it is famous for exposing the back. It consists of the strap covered by wearer's neck and hair. This would give an impression to the viewer that nothing is holding the strap.
High Neck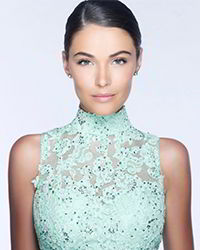 This type of Neckline covers the neck to the maximum with no or very less opening thereby covering the neck and collar bone area.
Spaghetti strap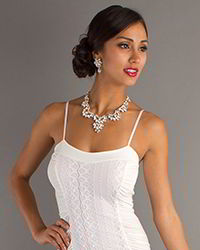 Spaghetti Strap neckline features a thin strap that holds the dress. The area around the neck would take different shapes like the V neck or square neck etc.
Asymmetric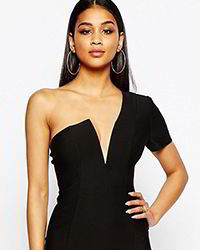 This generally doesn't have a fixed shape or symmetrical shape on either side of the shoulder hence the name Asymmetric. One can create a wide range of shapes with this pattern
Jewel Neck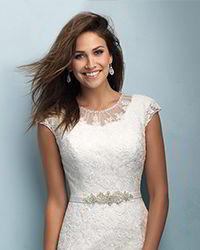 This neckline will be hanging around the neck like a jewel, generally, it will be round in shape.