Are you someone who enjoys savouring candies? If yes, you have come to the right place. In this blog, you will get to know the best toffee brands in India. Toffees are a true delight. Whether you are feeling bored or not in a good mood, eating a toffee can make you feel happier. Not just kids but also adults love having toffees. The unique flavours and delicious taste are the main reasons for the growing popularity of toffees in India. Moreover, they are very cheap and easily accessible to all.
Why Do People Love Eating Toffees?
Before you dive into the list of top toffee brands, let's take a look at some of the reasons people enjoy toffee.
Lifts Up Your Mood
When people feel low or down, toffees serve as a mood lifter. Indulging in sweets helps in producing happy endorphins. As a result, it helps in soothing your mood and making you calm and relaxed. Eating toffees can also enable you to feel comfortable and relaxed in nervous situations.
Varieties
People like a little deviation from the normal and prefer having several options. The toffees are available in a variety of flavours. It offers you a lot of options to choose from. Whether you enjoy the chocolate flavour or like milk flavour more, you can find all kinds of toffees. Depending on your taste and preference, you can get the best toffees.
Brain Boost
Did you know consuming toffees or chocolates in small amounts regularly can improve your cognitive function? Yes, it's  true! Several studies have proved this fact. It helps in improving focus, attention, and even memory. Moreover, as toffees contain some amounts of carbohydrates, they can also boost your energy levels.
Affordability
Affordability is one of the main reasons people enjoy eating toffees. The toffees are very cheap and can be easily accessed.
Things to Consider While Selecting the Toffees
Toffees come in different sizes, shapes, and tastes. When selecting the toffees, here are a few things you can consider. Let's take a look!
Flavour
One of the most common things to consider is the flavour. The toffees are available in a variety of flavours. So, depending on your unique taste and preference, you can easily find your favourite flavoured toffees. Whether you want chocolate toffees or strawberry toffees, you can get them at different stores.
Brand
The brand is another important thing to consider. Toffee brand has a lot to do with the quality and taste of the toffee. So, consider making a purchase from popular brands that have been in the industry for several years.
Packaging
When buying the toffees, make sure to take a look at the packaging. Ensure that the toffee is properly packed and the seal is not open. Moreover, a look at the packaging can also provide you with information about the ingredients.
Top Toffee Brands You Must Know
Now that you know the best reasons to eat toffees, it is time to gain insights into the best and most popular brands. Here is the complete list. Let's take a look!
Cadbury Eclairs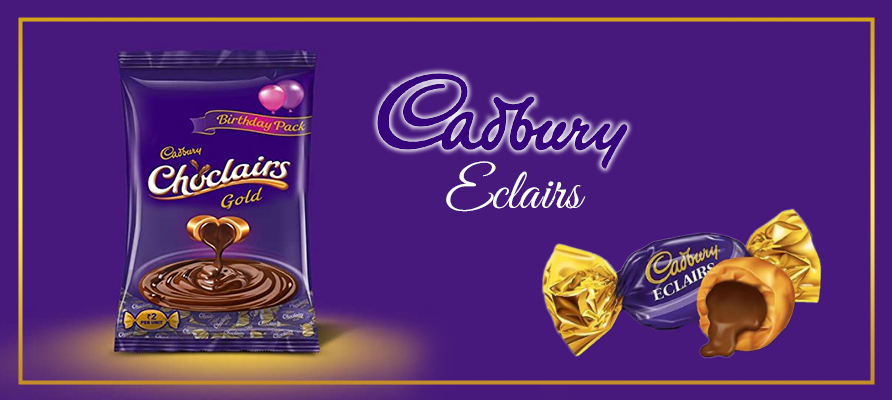 When it comes to toffees, Cadbury Eclairs is the first name that pops up in the mind. If you have a sweet tooth, eclairs is the best toffee for you. Established in 1824, Cadbury has evolved as one of the top brands producing delicious toffees and chocolates. The centre filled eclairs are a true delight. The main ingredients that go into the making of Cadbury eclairs are chocolate, milk, and caramel. It is indeed a source of instant energy and delicious taste. Moreover, it can also lift up your mood and make you happier. Whether it's your birthday or a small achievement, Cadbury eclairs can be a great reward. Available at just INR 1, it is indeed an excellent treat. The best thing about this toffee brand is that you can get a lot of options to choose from. Some of the prominent varieties are Cadbury Eclairs Hazelnut Twist, Cadbury Eclairs Orange Twist, and Cadbury Eclairs Velvets.
Pass Pass Pulse Candy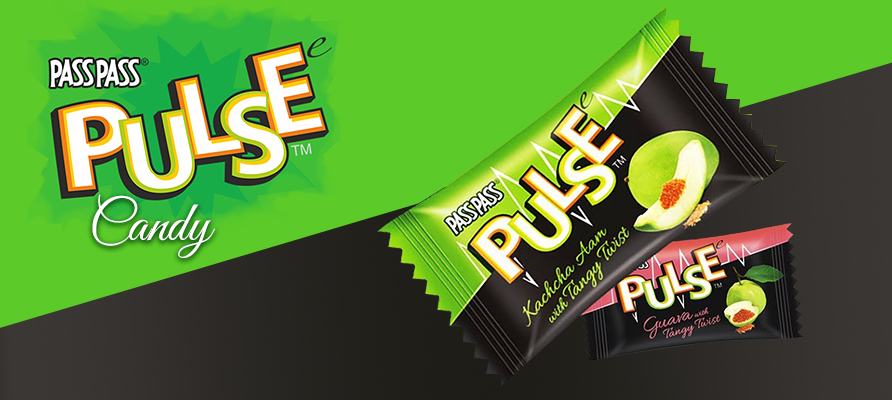 If you enjoy tangy-flavoured toffees, the Pass Pass Pulse Candy is the right choice for you. It is a popular toffee brand that offers a unique taste. Initially, the toffee was only available in the unripe mango or kaccha aam flavour. However, today, you have the option to choose from a variety of flavours. The different flavours include litchi, guava, pineapple, orange, and more. The centre of Pulse candy is filled with amchur, tangy salt, and other spices. All these ingredients offer you a unique taste. Whether you are down with fever or not feeling well, the hard-boiled candies can help in delighting your tastebuds.
Alpenliebe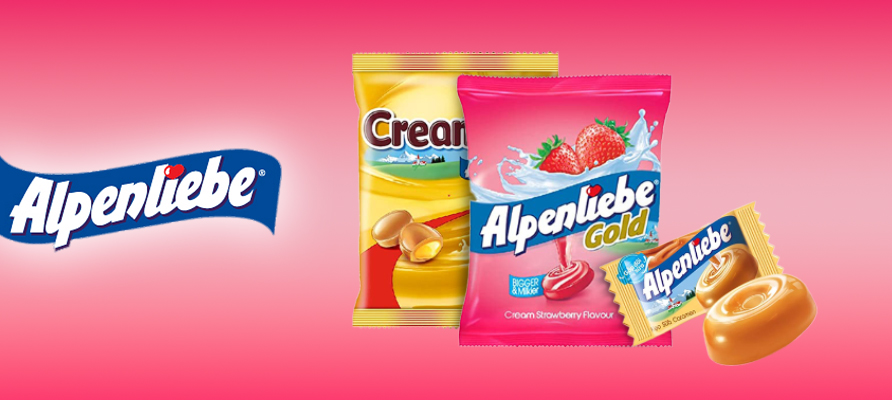 Alpenliebe toffees are very popular in India. The toffees are manufactured by Perfetti Van Melle. The toffee is full of crème. The creamy and super sweet flavour is sure to fill your heart with joy as it melts in your mouth. The sleek design and rich flavour of the Alpenliebe toffee make it one of the premium toffees in India. The Alpenliebe toffee is well-known for its supreme taste and nice packaging. It is both appealing to the eyes and delightful for the tastebuds. Moreover, as it is available for just INR 1, it is affordable and accessible to all.
Parle Kismi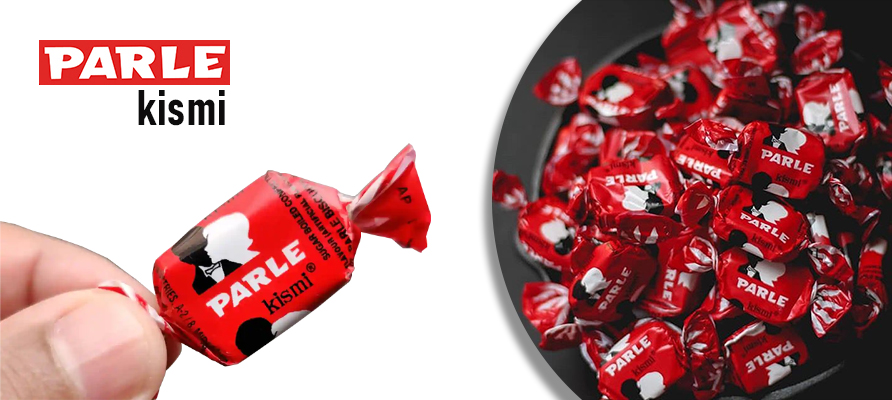 Parle is popular as a biscuit brand. However, it is also one of the best toffee brands in India. Perfectly blended with caramel, Parle Kismi is an excellent toffee. It is available in a variety of flavours. It includes rose milk, elaichi, kulfi, rajbhog, and meatpans. Apart from Kismi, Parle produces a number of other toffees. It includes melody, kaccha mango bite, mango bite, and much more. If you like chocolaty toffees, melody can be a great option for you. On the other hand, if you enjoy the unripe mango flavour, the kaccha mango bite is the best choice.
Londonderry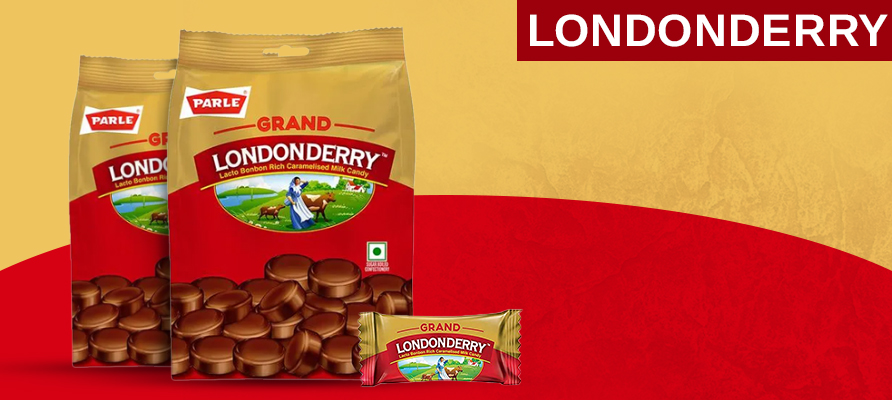 Londonderry, produced by Parle, is another popular toffee brand in India. The hard-boiled toffee allows you to experience the rich and authentic English-Irish culture. It has an exotic and creamy taste. In every bite of the toffee, you can enjoy the caramel flavour and the freshness of milk. Available for just INR 1, Londonderry is indeed a popular toffee among the people in India.
Ravalgaon Pan Pasand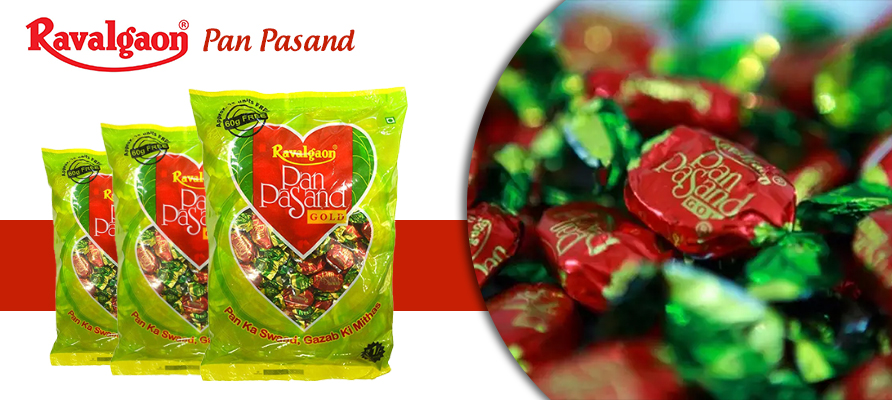 Are you someone who likes the paan flavour? If yes, Pan Pasand is the best toffee for you. The toffee is produced by a brand named Ravalgaon. Pan Pasand was first launched in 1990. Since then, this toffee has become one of the best candies of the 90s. It is not just a toffee but also works great as a mouth freshener. It offers you both the taste and smell of paan. It allows you to experience the real and authentic taste of paan with its sweetness, flavour, and spices. After having your food, you can eat this toffee and freshen your mouth. Made from all-natural ingredients, Pan Pasand is an irresistible toffee for paan lovers.
ITC Candyman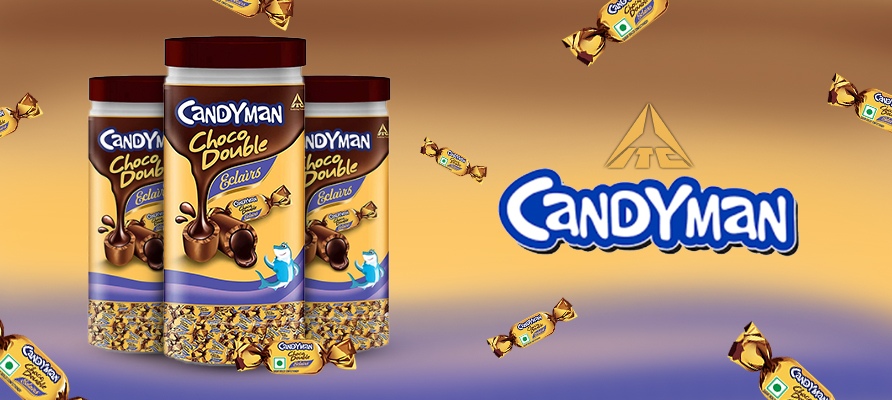 When it is about the best toffees in India, Candyman is surely on the list. It is manufactured by the popular company ITC. The best thing is that you can get Candyman toffees in a wide variety of flavours. The most prominent flavours include Pineapple Punch, Mango Delight, Orange Josh, Candyman Toffichoo, Candyman Crème Lacto, and Candyman Duochoo. So, whether you like the hard-boiled candies or chewy toffees, you can easily grab your favourite Candyman toffees.
If you are someone who loves coffee flavor, the good news is that the brand has recently launched Candyman Cofitino. The coffee flavour candy is sure to delight your taste buds and enhance your mood. Other flavoured candies that have been recently launched by IT are Candyman Pineapple and Candyman Mango. So, get ready to spice up your tastebuds with the sweet and tangy flavoured toffees.
Lotte Coffy Bite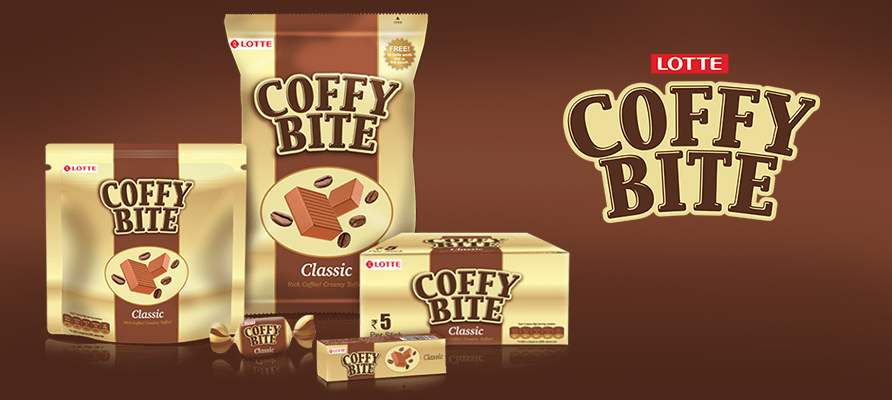 Lotte India Corporation Ltd. is the producer of the Coffy Bite toffee. If you love the coffee flavour, you will definitely enjoy the Coffy Bite toffees. The rich flavoured coffee toffees will instantly lift up your mood and make you feel refreshed. The creamy texture is indeed mouth-watering. The high-quality ingredients, smooth texture, and authenticity of the toffee make it irresistible for kids and adults alike. Apart from this toffee, the brand also manufactures Lotte Eclairs, Caramilk, Spout Gums, Booproo, and Lacto Kind. Versatility is one of the main reasons that the toffee brand is so popular in India.
Dabur Hajmola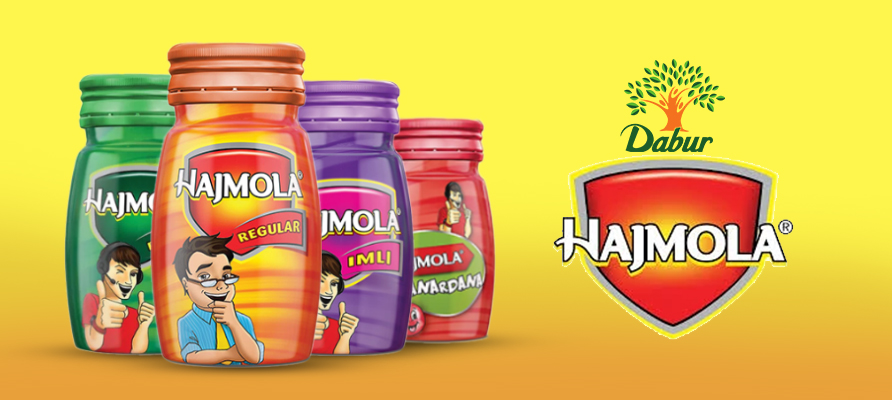 There are several toffee brands that can also provide you with health benefits. One such  brand is Dabur Hajmola. It is a popular digestive toffee that is made up of a number of spices and herbs. The scientifically tested herbs help in promoting digestion among individuals. It is suitable for people of all age groups. The beneficial herbs are combined with a sugar base to provide the candy with a unique flavour and taste. These toffees are good for your gut. Hajmola can help in addressing issues such as constipation, indigestion, gastric issues, irritable bowel syndrome, and anorexia. The Dabur Hajmola toffees are available in a variety of flavours. You can try the flavours like chulbuli imli, albela, and aam. The perfect mix of sweet and tangy tastes is sure to make you crave some more. It is tasty as well as healthy at the same time.
Poppins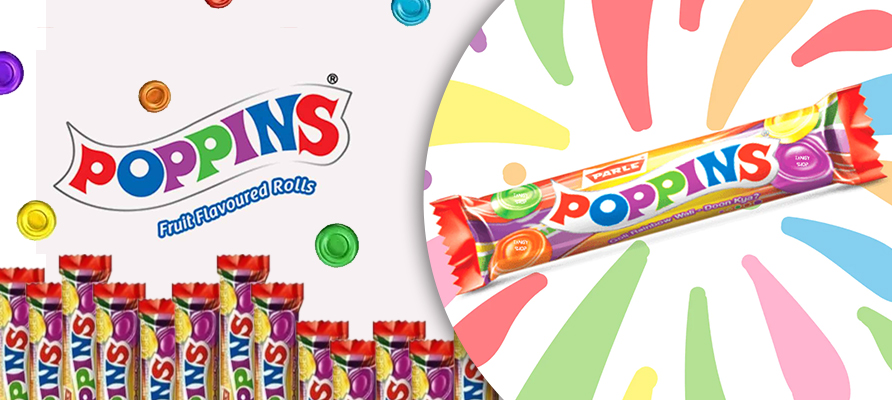 Remember the tower of fruity spirals? Well, unwrapping the fruity-flavoured Poppins is great fun for the kids. The Poppin toffees are manufactured by Parle. The rainbow-coloured candies offer fruity flavours. On the basis of the fruit, the taste and colour differ. The unique colours make them tempting for kids. You can never have enough of the Poppins. Moreover, there is no age bar for having these delicious candies.
Conclusion
Toffees are equally liked by people of all age groups. The unique flavours, rich taste, and the affordability of toffees make them popular among the people. Moreover, some toffees also provide you with health benefits. Now that you know the best toffee brands, it is time to purchase the toffees and delight your taste buds. Try out the toffees of these brands and enjoy the delicious taste.