A peculiar little store that deals in used things is called The Thrift Store. It's a fantastic location for finding uncommon goods at discount pricing. The ambiance is cosy and welcoming, and the staff is cordial and helpful. It's always worth a visit to the thrift store because you never know what you'll find there!
The best location to spend time and money is at thrift stores. If you enjoy shopping at thrift stores, you are aware of how wonderful it feels. Unique and uncommon objects that would be impossible to find in any other manner can be found here. Thrift stores are great because of their wide choices and affordable prices. One of the best sites to discover bargains on anything, including apparel, furniture, and electronics, and other things. No matter what your tastes are, there is something for everyone at secondhand stores. Look no further than your neighbourhood secondhand store if you're looking for something a little unique.
Did you know that secondhand shops have grown in popularity all across the world over the years? Thrift shops have a reputation for being environmentally beneficial since they provide a way to recycle and reuse products that would otherwise be thrown away, in addition to their attractiveness as a source of reasonably priced goods.
Top 10 Thrift in Stores in Bengaluru
 KaroBargain brings you a list of thrift stores for clothes in your own neighbourhood in Bengaluru. Isn't you work much simplier now? Check them out!
Best Clothes Thrift Stores in Bengaluru:
Thrift by Ara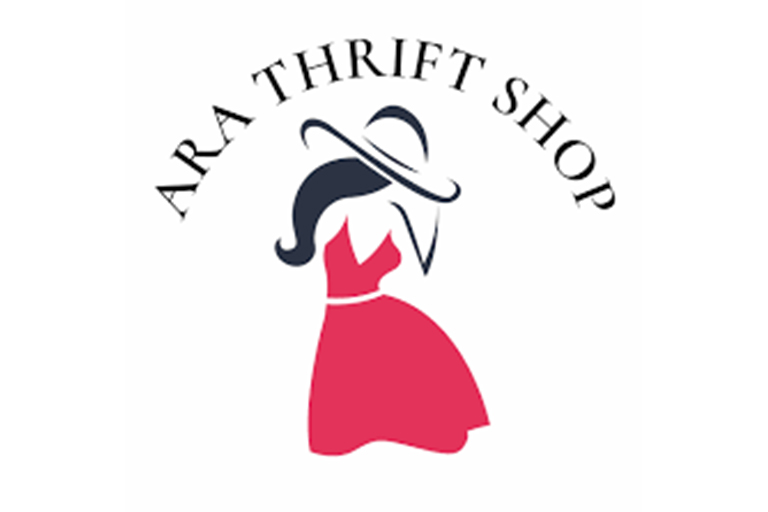 No 30, Krishna Gardens, Behind Olive Planet Cafe, Kattigenahalli, Bengaluru
https://www.instagram.com/thri.ftbyara/?utm_medium=copy_link
There is a unique and reasonably priced clothing selection at Thrift by Ara. Customers simply adore trying out the high-quality services and products offered by our brand. You can call us at the number below to get in touch.
Pretty Little Fits | Bangalore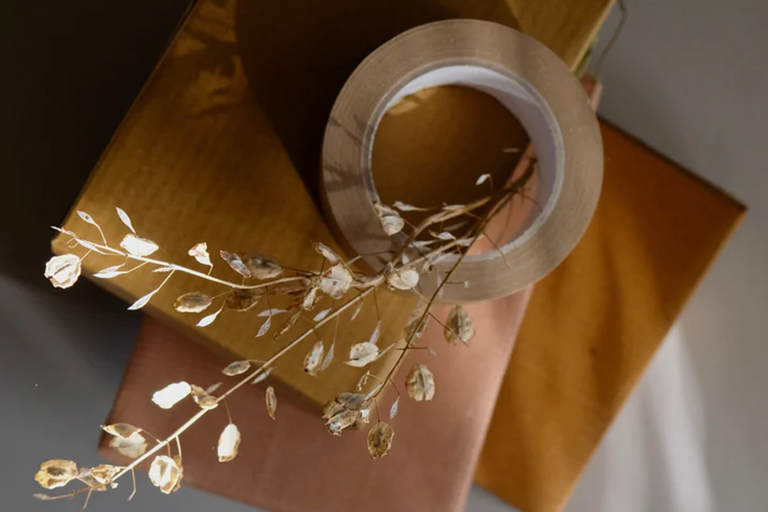 Hillcrest, House of Hiranandani, Bangalore, Karnataka, 560068
https://www.prettylittlefits.in/
Pretty Little Fits began as a modest endeavour to clear up your clothing in September 2020. Our neighbourhood and we both grew over time. We make sustainable contemporary fashion affordable with our reasonable rates and high-quality products in combination with our India-wide deliveries. With time, we have increased the variety of things we offer to include both domestically produced goods from an Indian tailoring factory and foreign goods.
Contact Us - 093729 20965
Sri Venkateshwara Garments| Bangalore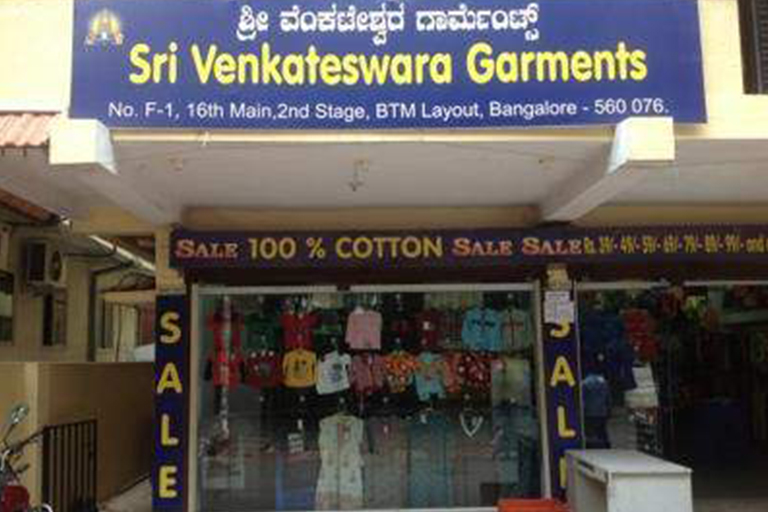 211, Rhs Plaza, 253, 14th Main Rd, Sector 7, Hsr Layout, Bengaluru,  560102
Sri Venkateshwara Garments in HSR Bangalore is an exceptional  place for thrifting. We offer clothes from top brands at very affordable and budgetable prices.Our main objective is to establish the practice of thrifting as a common occurrence. We want to strike a balance between shopping options for everyday people like us and online thrifting, with a direct part of profits going to charity.
Contact Us - 99722 48595
Amalfi -  [amalfi_thrift]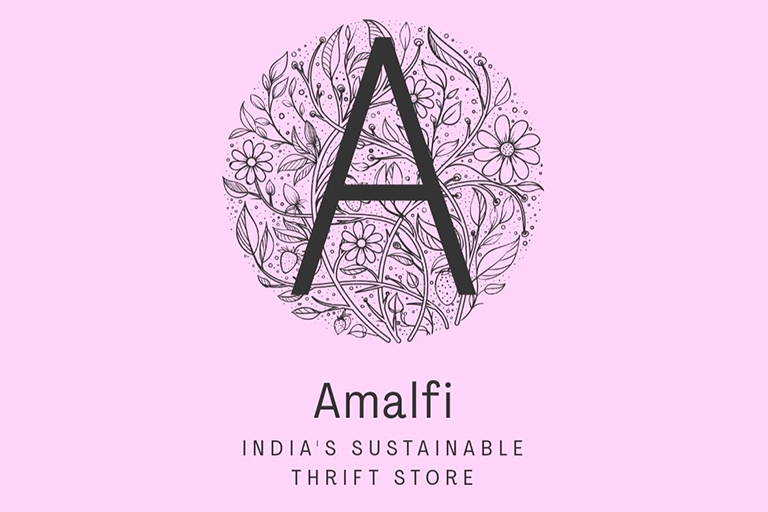 https://www.instagram.com/amalfi_thrift/?hl=en
Amalfi is a sustainable fashion online thrift store in India. Purchase women's clothing, shoes, and accessories for less than retail costs.
We procure both affordable and luxury clothing from the closets of influencers and average people, managing the entire process from product curation to client delivery. Starting from manufacturing till finishing is without incovnenience, and we always deliver top-notch products!
Goodwill Stores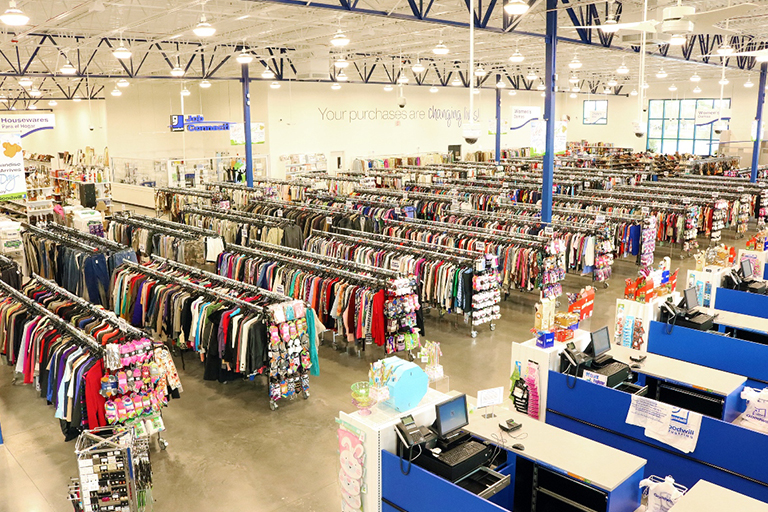 #340, Narayan Pillai Street, Commercial Street, Opposite to Shiv Sagar, Bangalore.
https://www.goodwill.ab.ca/shop/
One of the most reputable stores in Bangalore's commercial area is the Goodwill Store. We are located on Narayan Pillai Street across from Shiv Nagar. Please give us a call to find out whether we can accept your clothing for donation.Our consumers like returning to us for additional purchases. We guarantee that you will receive a brand-new item at the most reasonable price when you refresh your wardrobe with us. Why not adore it?
Contact Us - 080 2559 5151
Re-store | Bangalore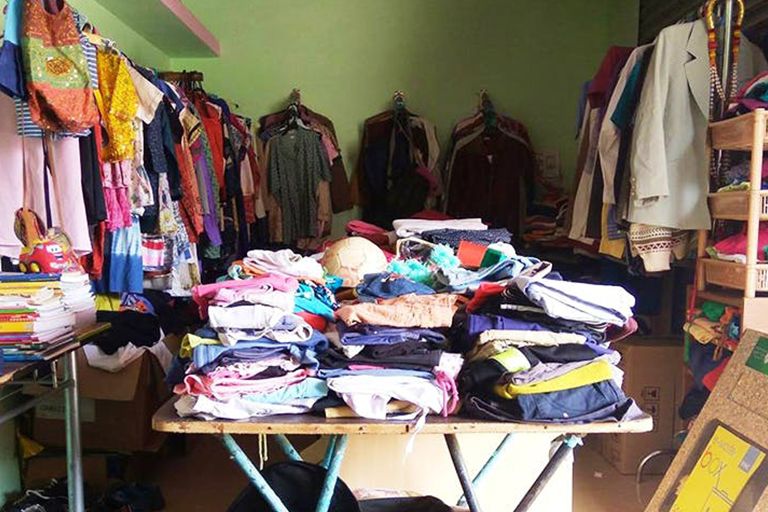 4th Cross Rd Vijayanagara, Whitefield, Bangalore, 560066
https://www.facebook.com/RestoreBlr?ref=bookmarks
Devyani Trivedi, the proprietor of Re-store, is the one who came up with the concept. Restore was established as a direct result of the widespread adoption of thrift stores in western nations. The idea is really straightforward: you give your furniture, clothing, and other items, and the shop owner resells them for a minimal profit.
Shaan Creations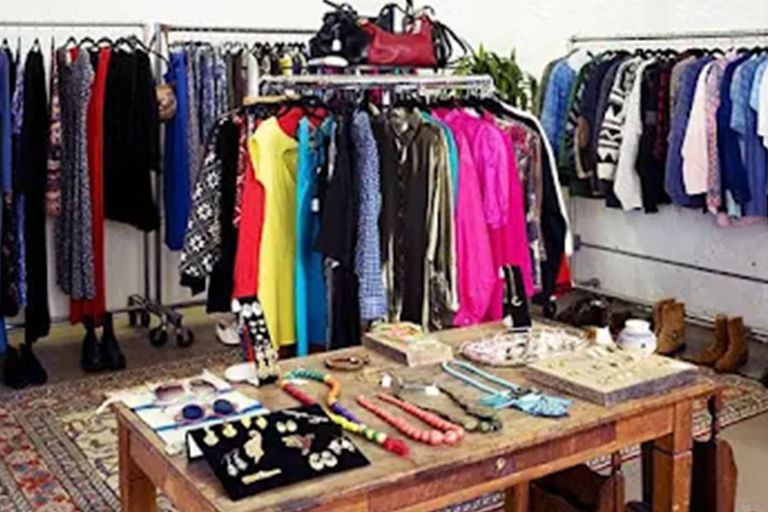 Gullamma Rd, Keshava Nagar, Kacharakanahalli, Bengaluru, Karnataka 560043
Are you seeking fashionable, name-brand clothing for women at a good price?
The ideal online thrift store for you to shop at is Shaan Creations! Shop only at  Shaan  Creations for clothing in a variety of styles and for a variety of events. Shop pre-owned branded clothing from companies like Jones New York, Ralph Lauren, Pumpkin Patch, Puma, and more.
Contact Us - 079072 04404
Thriftiness - Thriftiness.In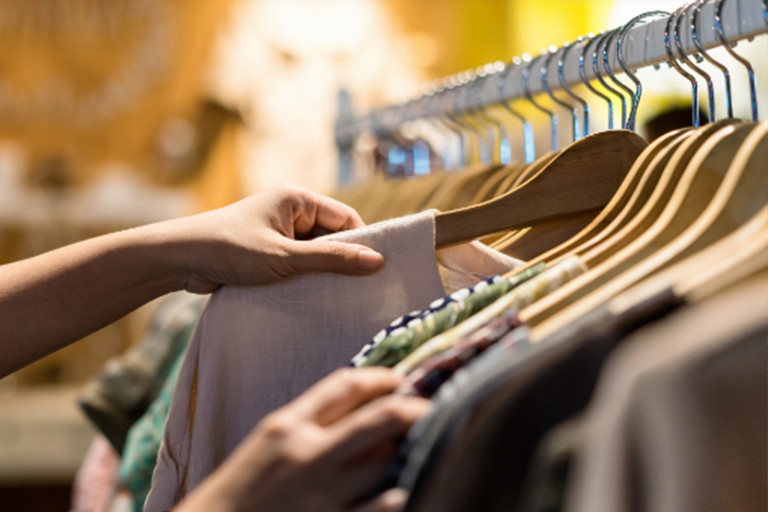 https://thriftiness.in/about-me/ 
Thriftiness was established on February 5th, 2021, and within 1.5 years we have amassed 70,000+ orders and 80,000+ Instagram followers, inspiring people to take the plunge and launch the business of their dreams.
For us, this is just the beginning because a passion knows no bounds.
We sincerely hope you find what you're looking for in our tiny shop.
Eco Dhaga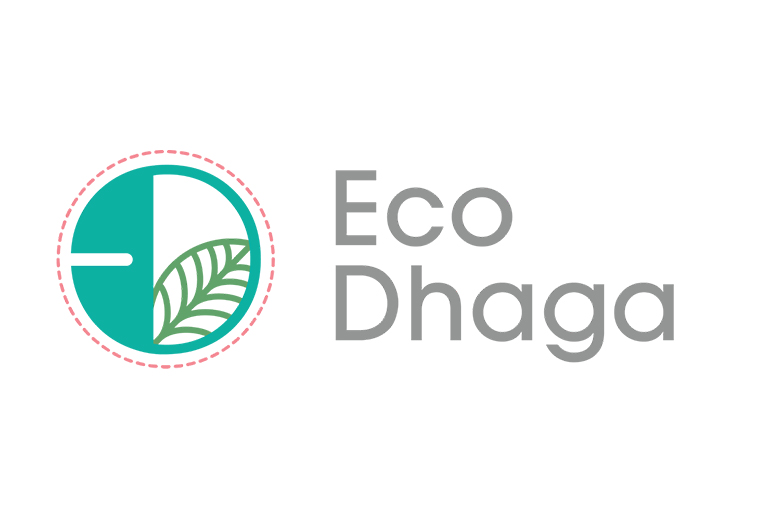 https://www.ecodhaga.com/shop-all
The goal of EcoDhaga, India's first closed-loop fashion company, is to revitalise consumer-generated fashion waste. Along with recycling, donating, and upcycling the fabric we get from individuals, we also thrift. One outfit at a time, when you shop with us, you're preserving the environment!
Best Furniture Thrift Stores In Bengaluru:
Are you looking for some place to sell your furnitures before moving out? Well, KaroBargain got you covered. Here we have listed the best stores in your own city to make it more convenient. Check them out!
Second Hand Furniture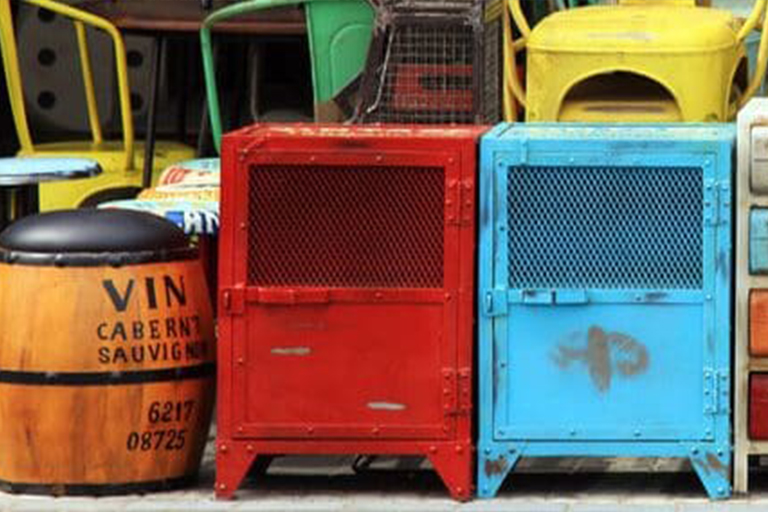 No.152, 1st Block, Jp Nagar 9th Phase, J. P. Nagar, , Bengaluru, 560078
You've no doubt spent many hours browsing flea markets and charity shops, but did you know that you can order furniture from these places online? Yes, there are internet thrift stores for furniture that are just as affordable as physical ones. 
If you're in the market looking for some butcher blocks that you can't find anywhere else in Bangalore, then Second Hand Furniture got you covered. We have everything starting from wall art to outdoor decor.
Old Furniture Buyers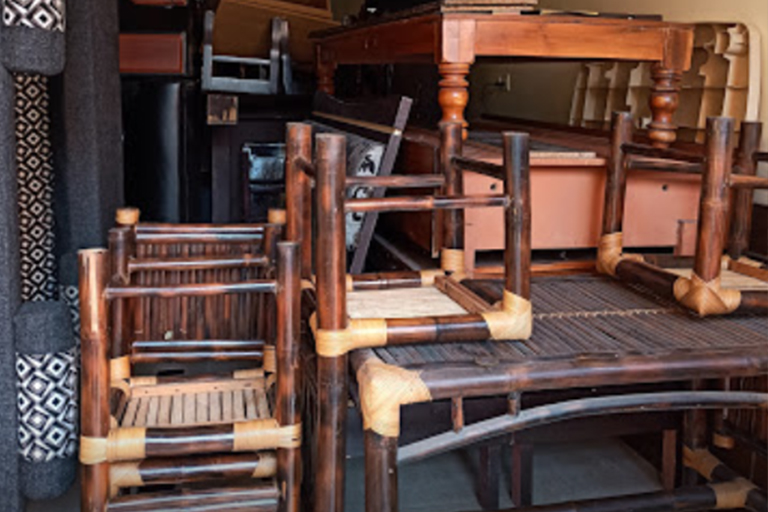 18 9th Cross, Vasanthapura Main Rd, Konanakunte,  Karnataka 560062
Old Furniture Buyers store is a charity company that offers gently used furniture, ornamental household items, appliances, and one-of-a-kind things that have been upcycled or renovated. When you visit our store, you'll discover a nicely organised showroom packed with lovely donated things, as well as helpful staff and volunteers.
King's Furniture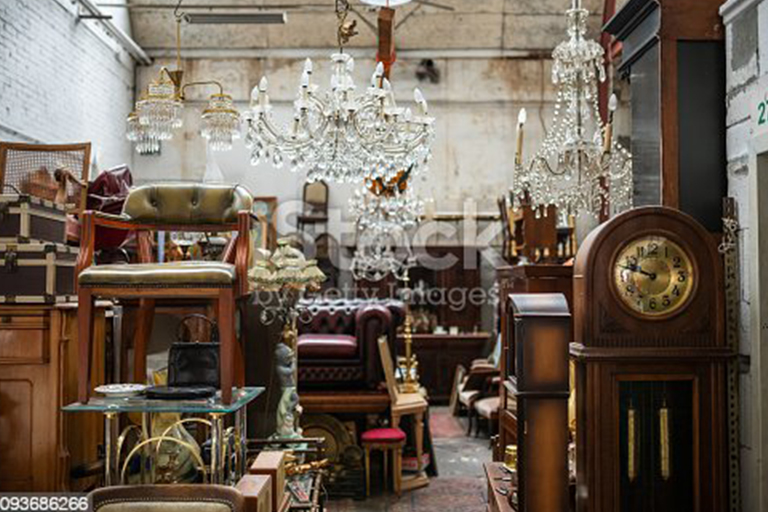 100ft Ring Road, Post, Sarakki Signal, J. P. Nagar, Bengaluru, 560078
https://oldfurniturestore.in/
Have you recently purchased a new home? Or are you about to leave? Whatever the situation, you could require some furnishings to decorate your new home. You are aware of how costly purchasing new furniture can be if you have ever gone furniture shopping.
Visit King's Furniture if you want to save money on your furnishings. We offer durable, budget-friendly used furniture. Of course, you have to remember that sometimes these pieces of furniture won't be in the ideal shape.
G A Demolisher & Furniture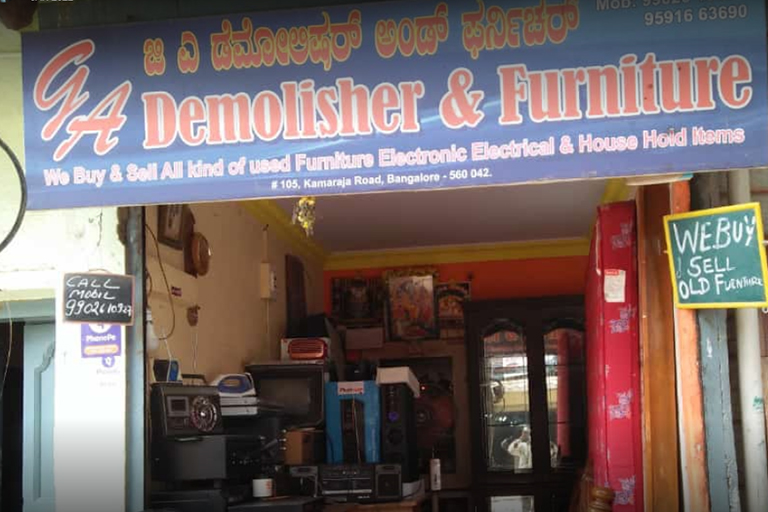 105, Kamaraj Rd, 1st Block, Bharati Nagar, Bengaluru, Karnataka 560042
G A Demolisher & Furniture enable you to swiftly and conveniently get rid of any furniture you no longer desire or need so you can move on with your life. By doing this, you may avoid the inconvenience of posting an online classified ad and inviting strangers into your home to look at the furniture you could be selling.
ZM Traders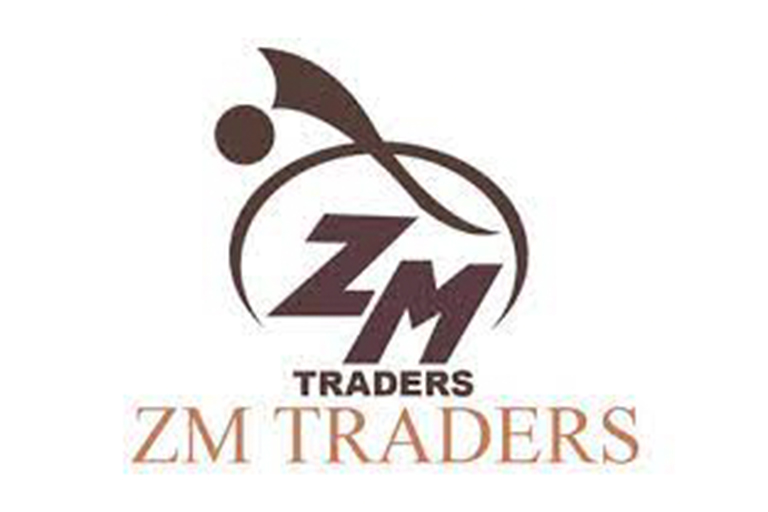 1/A, 1st Ln Rd, Opp. Karnataka Medical, Kanka Nagar, Bengaluru, 560078
https://zmtradersscrapbuyers.business.site/?utm_source=gmb&utm_medium=referral
Our company's business plan is distinctive because we purchase high-quality furniture, prepare it for sale, and then sell it for reasonable prices. We continue to offer high-quality used goods as well. We provide free buying services for your unwanted items, and we may arrange delivery for a little price.
We strive to provide excellent personal service, and many of the same families have shopped with us for several generations.
Best Electronics Thrift Stores in Bengaluru:
Prices too high? Still want to buy! Well, we got places covered where you can get the renowned brands at cheaper price. Also you can donate the items which are no longer to use. Quickly check them out!!
Reuselaptop.com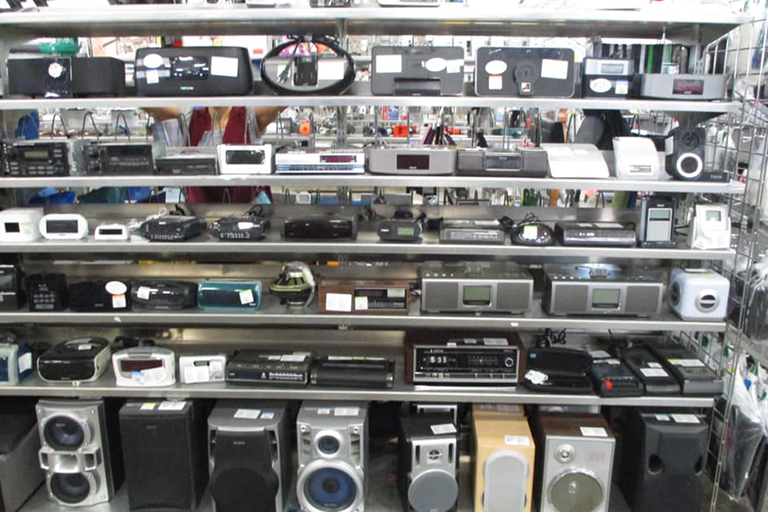 No.44/1 , 1st Cross , Milkman Street , Nanjappa Circle, Langford Rd, Bengaluru, 560025
Even if you don't want to shop there, giving your gently used stuff to Resuselaptop.com  is a fantastic way to give back. You can help keep the shelves filled so that people can buy these things at a discount just by donating your items.
G.J Enterprises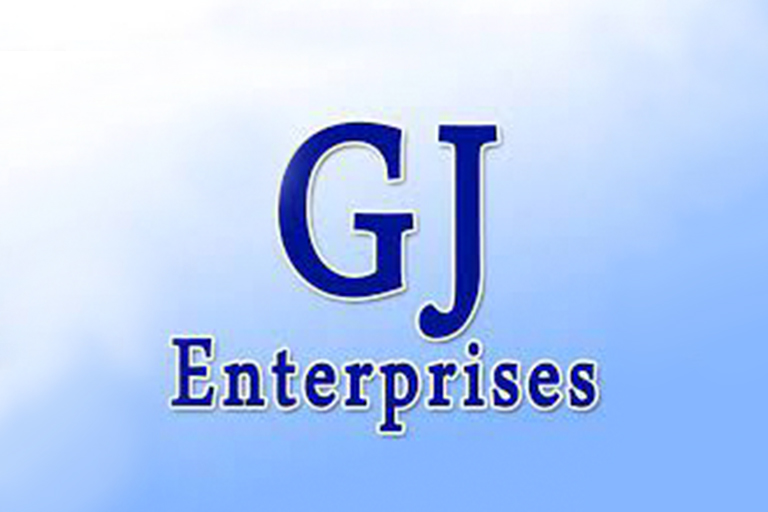 113, Tavarekere Main Rd, 2nd Stage, Chikka Adugodi,  S.G. Palya, Bengaluru, 560029
Do you feel you're ready to go thrifting? In addition to our affordable prices,G. J Enterprises are renowned for their wide assortment of unusual items and fascinating finds. On a trip to the G. J Enterprises you never know what you'll find. Save even penny amounts on electronics now!
What should I avoid buying at a thrift store?
There are ten essential products you should never purchase at a thrift store, despite the fantastic bargains and discounts. To decrease the potential of unneeded harm, injury, and uncleanliness, choose to acquire these things brand-new rather than used.
Why is thrifting so compulsive?
Thrifting is a learned skill and interest that, with enough practise and time investment, has the potential to almost become an addiction. A shopper's addiction to all things thrift shopping is fueled by inexpensive prices and the competitive search for the best bargains at the cheapest rates, albeit the exact addictive factors vary from person to person.
What things to look on when shopping on an online thrift store?
Always read the summary. Verify the object's state (Used, Good, Like New, etc.) Pay attention to any disclaimers. Check the measurements. Don't overlook the price of shipping and handling.
How can i volunteer for thriftin store?
The majority of thrift shops have designated donation locations where you can drop your bagged goods. To ensure that the store is a donation centre, phone ahead of time. Donation centres are often found in the front of the store or at a drop-off location open during regular business hours. Additionally, some thrift shops offer donation receptacles that are open twenty-four hours a day in the parking lots of shopping malls. These contribution containers resemble large mailboxes.