If you are wondering what K-beauty is all about, it is the short term for Korean-Beauty, which is an umbrella term for all the beauty products originated from South Korea. In the recent years, K-beauty routines have been taking by storm all over the world because of their amazing selection of organic products and its uses, and not forgetting, by the impact of the popularity of Kpop culture and Kdrama fever. Although the prices may be a bit steep for many of us, the ingenuity and effectiveness it provides to the users make it worth the investment. So, as a huge follower and a fan of K-beauty regime, here is the list of my favourite 10 K-beauty picks from the house of Nykaa.
1. The Face Shop White Seed Brightening Toner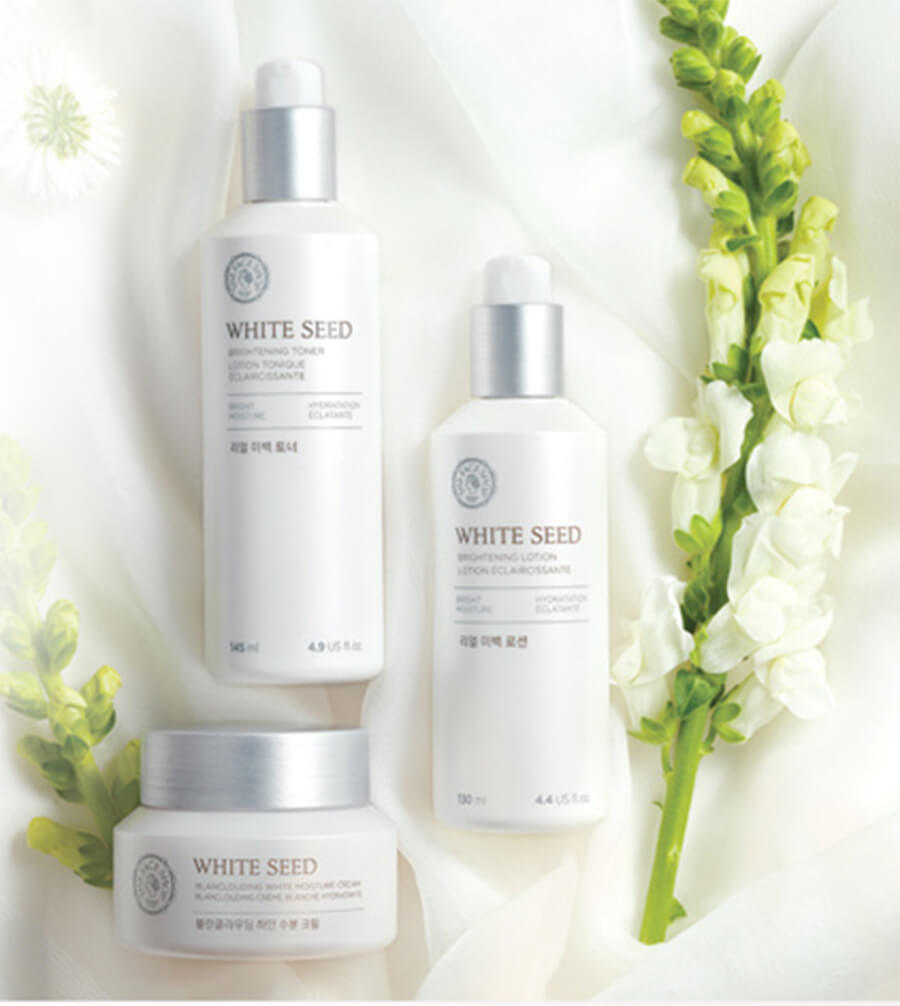 When it comes to skin care routine, toners are a must! This white seed brightening toner from The Face Shop is my all-time favourite. It contains natural brightening substance and White Daisy Flower extracts which helps in brightening your dull skin and is super mild.
Original price- ₹1,690
Offer price- ₹1,437
Get it here
2. The Face Shop Dr.Belmeur Clarifying Spot Calming Ampoule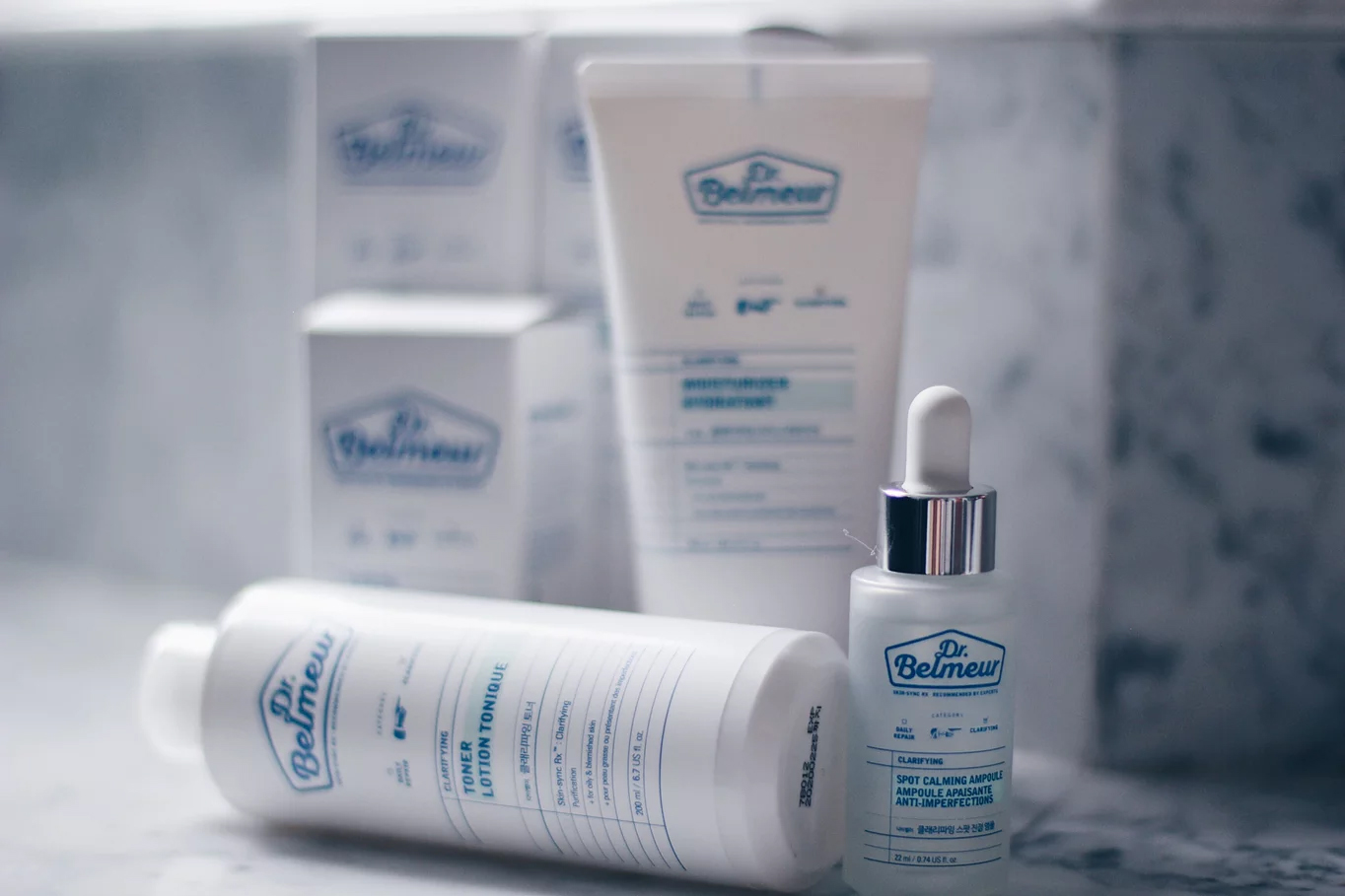 Trust me when I say the Dr.Belmeur line by The Face Shop is worth investing because these products work magic! The Dr.Belmeur spot calming solution is a formula to even out skin tone. It doesn't just clear your acne but also helps in healing the scars which you will start noticing the difference in just within a few days.
Original price- ₹2,250
Offer price- ₹1,913
Get it now
3. The Face Shop Herb Day 365 Cleansing Foam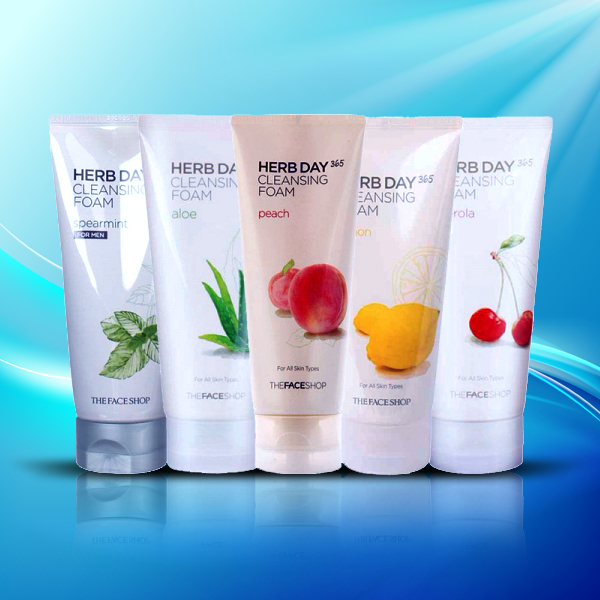 This cleansing foam is my favourite beauty essential of all. It comes with a reasonable price and generous packaging and works amazing on any skin types. It deep-cleanses your pores and impurities, leaving your skin soft and refreshing.
Price- ₹300
Get it here
4. The Face Shop Lovely Meex Mini Pet Hand Cream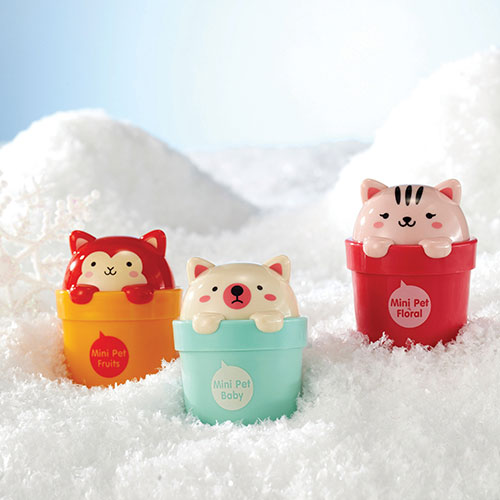 Okay! Let me get straight to the point on this product. There are two reasons why you should get this hand cream. First, it comes with the cutest packaging you can ever find! Secondly, it smells awesome and keeps your hands moisturized and silky soft.
Price- ₹430
Get it here
5. Innisfree Skin Clinic Mask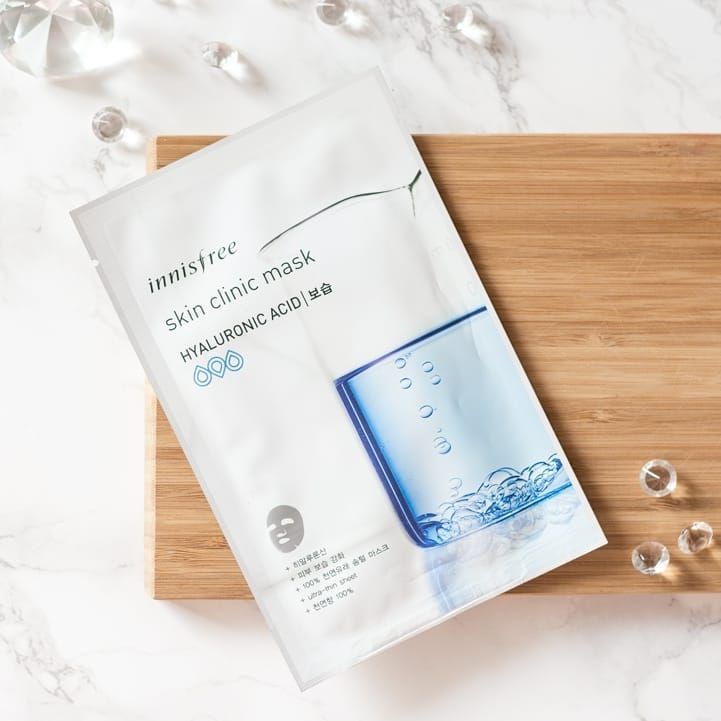 The K-beauty regime is never complete without face masks! It is a must for every beauty mantra. This line of face masks by Innisfree comes with various ingredients and its usage. It makes your skin rejuvenate and get back the original healthy glow in no time.
Price- ₹150 per pack
Get it here
6. Innisfree Jeju Volcanic Pore Clay Mask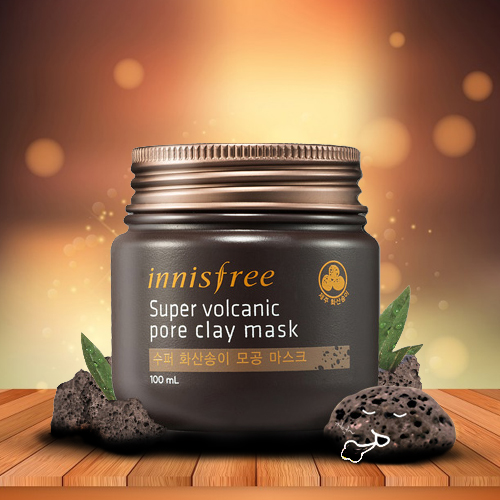 If you're looking for an effective but mild face mask, this Jeju volcanic pore clay mask is your answer. It deep cleanses your pores and removes all the impurities, leaving your skin super soft and glowy. Try it!
Price- ₹1000
Get it here
7. Innisfree Long Wear Cover Cushion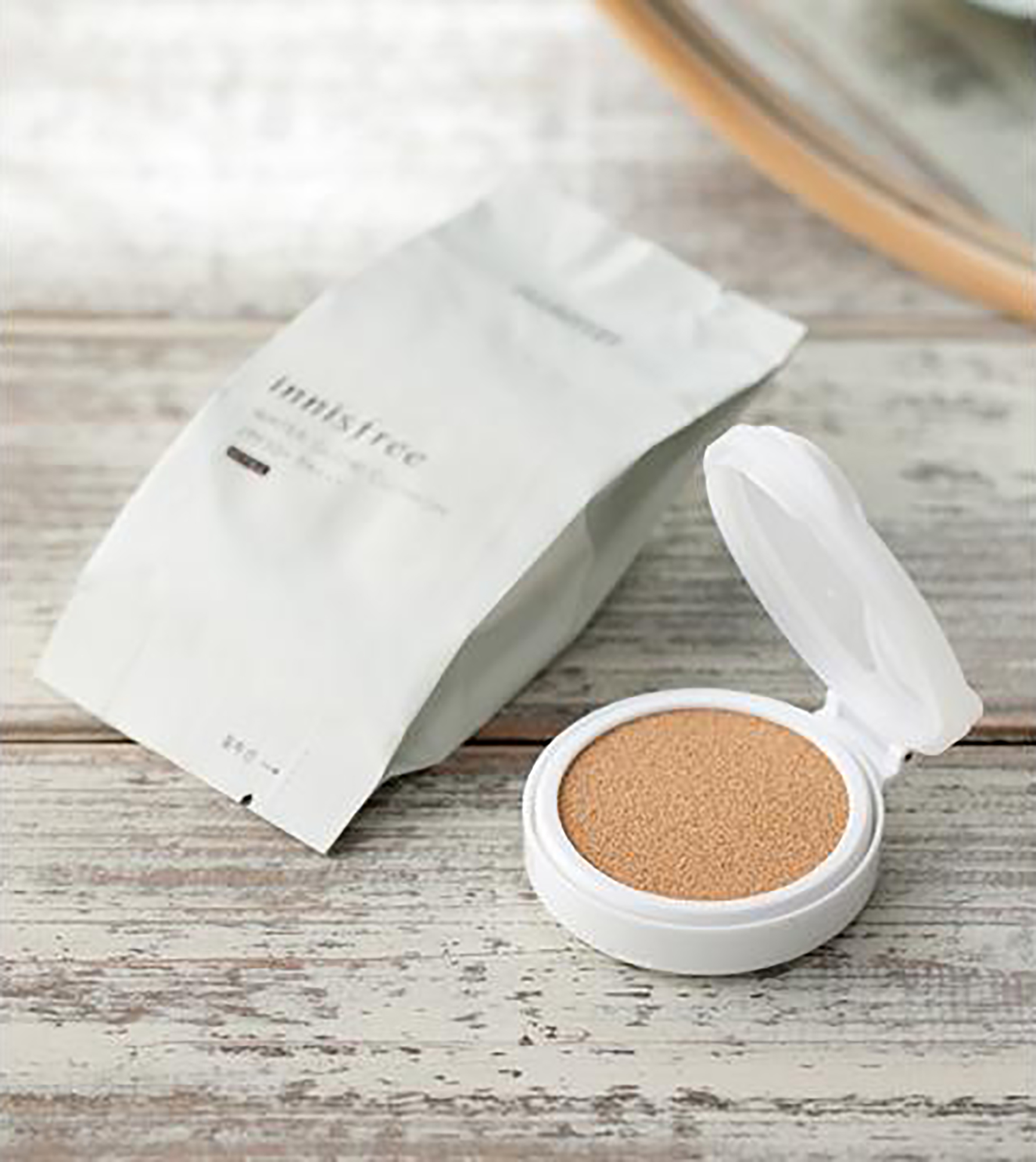 My next favourite K-beauty pick is the long wear cushion foundation by Innisfree. The reason why I like this cushion is that it is lightweight and doesn't feel heavy or cakey, and it has pretty good coverage. Although in terms of the shades, it has limited choices, this cushion is definitely worth a try!
Price- ₹900
Get it here
8. Innisfree Blackhead Good-Bye Finger Tip Silicon
If I have to be grateful for something, it would be this particular product. No, I mean, the creator of this brilliant product! This silicon blackhead remover is super handy plus budget-friendly, and most importantly, effective! It gently exfoliates and removes all the dirt leaving your skin super smooth and clear.
Price- ₹190
Get it here
9. Innisfree Perfect UV Protection Essence Water Base SPF50+ PA+++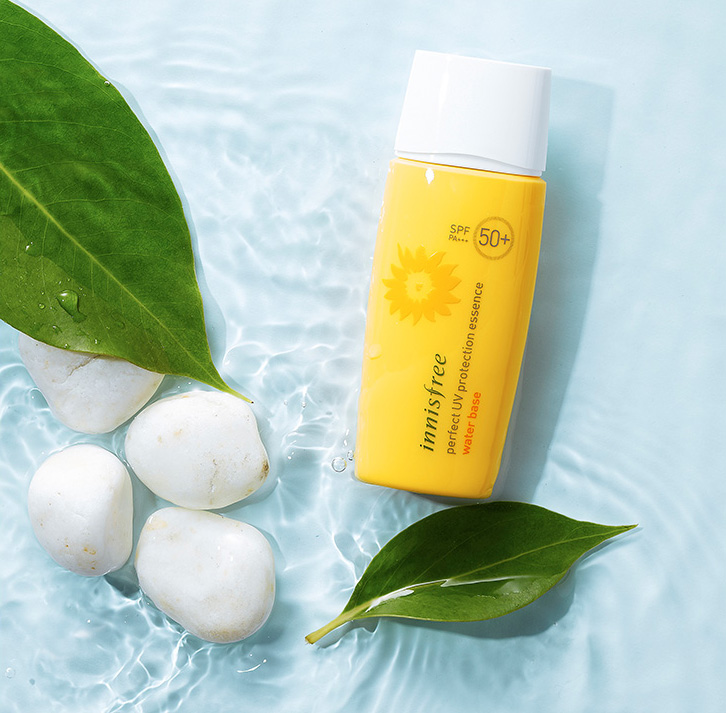 This sunscreen works amazingly in protecting your skin from UV rays. Made out of sunflower, aloe vera and Jeju green tea extracts, it keeps your skin moisturized and fresh all day. This product is definitely worth the buy.
Price- ₹1,050
Get it here
10. The Face Shop Watery Tint Lip Stain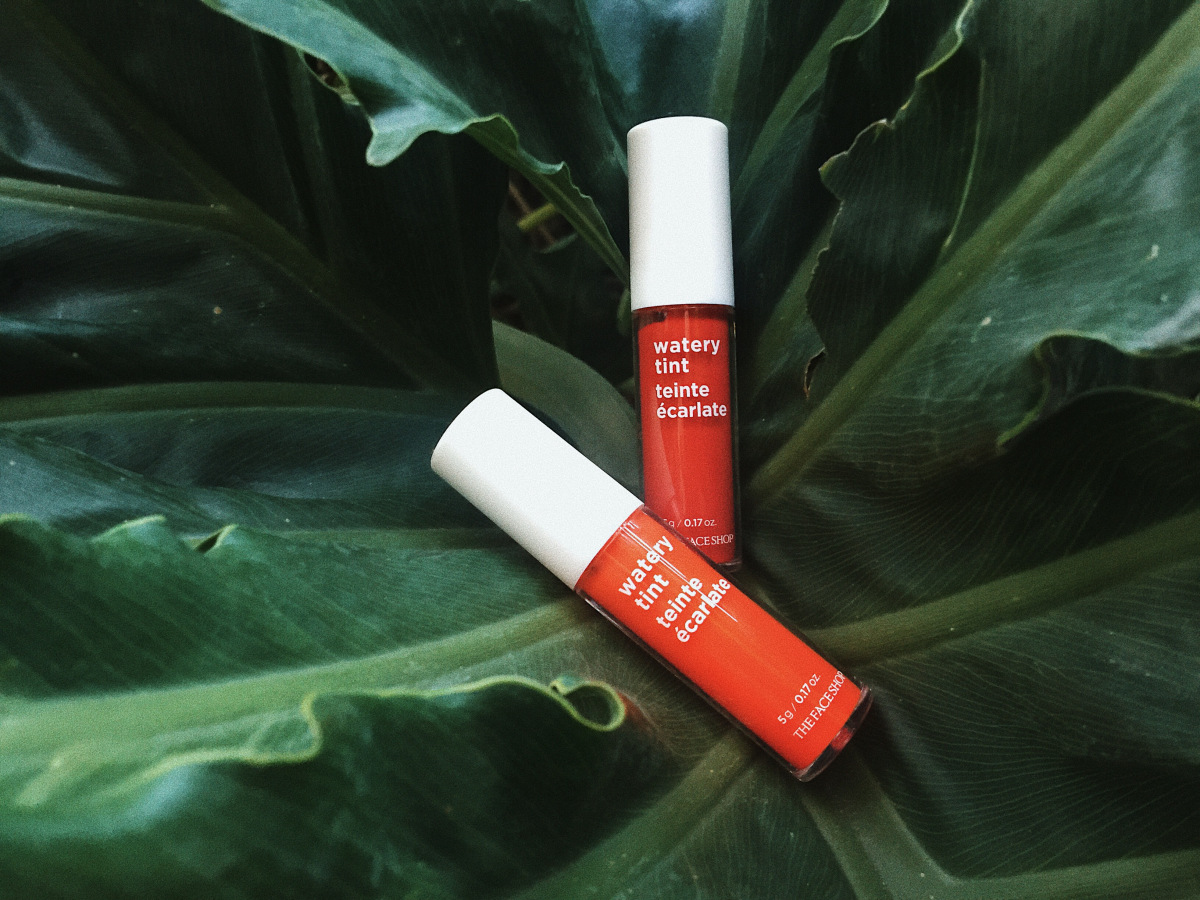 The gradient lip colours seem to be the most popular among all the K-beauty regimes. From teens to adults, lip tints has become a trend and a happening beauty routine. Rather than the full coverage, the gradient lips seem to give a more natural and fresh appearance to the person and look younger. Try this lip stain from The Face Shop for a subtle look.
Price- ₹420
Get it here