The mouth of a perfectly happy man is filled with beer. - Egyptian Proverb.
So, if you too want happiness in your life, you must have a beer. When life gives you lemons, don't make lemonade, rather go out and have a beer. You'll feel much better.
Beer is a light alcoholic beverage, according to its pretty low ABV level, which means 'Alcohol By Volume'. But don't be fooled by that statistic, as the majority of the population on this earth doesn't care about it. Beer is an adored drink all across the world, so much so that it sits third on the list of most consumed liquids, just behind water and tea. Naturally, it's become an industry that serves billions. 
It seems quite natural too. Beer was first introduced in one of the oldest civilizations in the land of God, Israel. From then on, its demands have only grown higher and higher. Chilled beer is synonymous with the scorching summer heat. The word beer comes from the word "bēor", which originates from Old English and the Common Germanic language. 
It originally referred to a sweet drink with honey and fruits. So, never underestimate the power of beer. It's as old as the Pyramids in Egypt. It has withstood all tests of time and is still making people fall in love with it. That's what you call a timeless beauty.
Other than tea & coffee, beer is single-handedly the most favoured drink in the whole world, and it's the most loved alcoholic beverage as well. Many other drinks combined don't produce the sales or consumption that beer keeps on delivering. In India, we love our rum and whiskey. Many of us have also acquired the taste of wines. But you just can't beat beer in terms of popularity. There are various reasons behind this phenomenon. The most obvious one is the budget. Other drinks such as whiskey, wine, and gin are quite expensive. Beer is super affordable. Also, the variety is another plus point. Beer is brewed in a lot of different techniques, and many kinds of infusions have also come up to extend the catalogue further. So, you always have options. And options are important in life, more so in beer.
India has quite a heritage in beer consumption and a wholehearted admiration of this lovely drink, and our rich history now produces the rich taste in our own indigenous beer brands. Though the Indian economy for beers is dominated by some world-famous companies, there are some top-class Indian brands that have emerged in the last few years and have taken their rightful place in the pantheon of greats.
The story started a long, long time ago. About 13000 years ago (8500-5500 BC), in the Neolithic age. Archaeologists have discovered fermentation residues in Raqefet cave that's situated in the Carmel Mountains of Haifa, Israel. Even the earliest evidence of beer made from barley goes back to 3500-3100 BC in Western Iran. 
Since then, humanity has seen many rise and falls, many kingdoms flourish and come undone, and many technological wonders produced. But some things never change. It seems the love of beer is something of that special kind. Beer was spread around the world first by Germans and Celts. And today, beer lovers can be found in every corner of the world.
Unlike whiskey or some deluxe wines, beer has no standard composition right from the start. Every country, every culture has given it their own flavor, their own tweaks. The only thing that's mostly common in every beer is that they're made from barley or maize. They are generally light on alcohol. Lighter ones have ABV of 4 to 5%, medium ones have 5 to 7%, and even the strong beers have only 7-8% alcohol in them.
As beer is one of the lightest alcoholic drinks, they are consumed without mixing water or soda. But, there are quite a few cocktails you can absolutely try in your own parties or at a pub/bar like Classic Shandy, Black Velvet, Chelada, Beer Margarita etc. Beer doesn't discriminate against anybody, so there's no one single 'pure' or 'authentic' way of drinking beer. Go with your flow, and make it as you like it. There's an option for those who don't drink alcohol too. There are various completely non-alcoholic beers available that provide the same flavor, if you really crave it or want to enjoy it with your friends.
Though beer is a simple enough drink, everybody has their own taste. And as beer has a tremendous amount of variety based upon flavor and alcohol percentage, it can be confusing. But fear not, here are the best beer brands in India, and this has something for everybody.
Best Of The Best Beers
Carlsberg
Carlsberg is one of the most reputed and famous beer brands. They advertise themselves as 'Probably the Best Beer in the World', and for millions of beer-lovers, they're not far from truth. 
Their production has a long and prestigious history of almost 200 years. The company was founded by J.C. Jacobsen, an art collector in 1847 at Copenhagen, Denmark. Their first export was sent to Scotland in 1868, and the rest as they say is history. They have been a guiding light for the industry in both manufacturing standards and experimentations.  
Carlsberg is a leader in the Indian beer market too. They have retained their old school customers with classic variants, but they have also come up with fresh new tastes for the enthusiasts. Carlsberg Group is also the parent company of another hugely popular beer worldwide, Tuborg. They produce over five hundred variations of beer locally and internationally. 
It's pale yellow in color, and leaves a mild bitterness coming from the hops. And the high-quality European barley provides a very rich, and smooth taste. Carlsberg's flagship beer in India, the Elephant Strong has been one of the best strong beers in terms of sales in this country for a very long time. The 'Elephant Strong Super Premium' has the trademark Carlsberg sweet and malty flavor, but it comes with more vibrance and flair. A fan-favorite for celebrations and festivals, the deep hue and the dry resentment has charmed Indian beer lovers for a pretty long time now.
Carlsberg Elephant Strong Super Premium has 7% ABV,  Carlsberg Malt Premium has 5%, and the Carlsberg Classic also has 7% ABV. These three regularly top the selling charts in India. Their smooth flavor goes well with steaks, pizzas, chicken tikkas.
Budweiser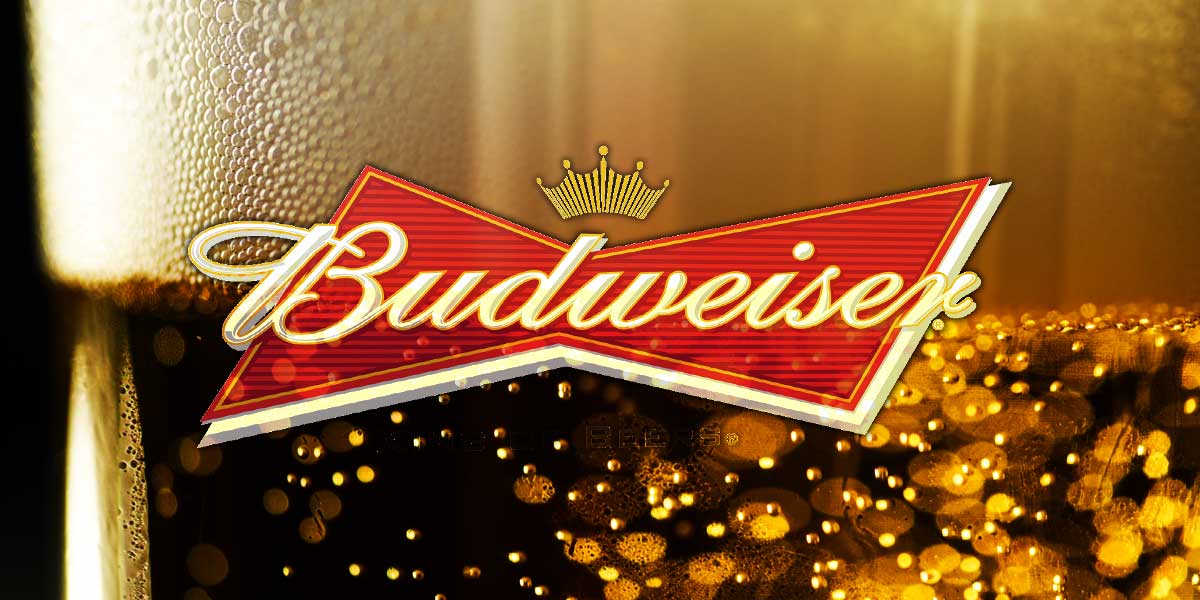 Budweiser has earned a permanent place in the goodbook of most Indian beer enthusiasts. They're also one of the biggest and most famous beer brands worldwide and in the United States, where they come from. They remain in high demand at pubs and bars in India, as well as America.
Their signature is an all-American, medium-boiled, balancedly sweet taste. You can get this flavor profile in all its glory in the legacy edition of their all-time classic Budweiser Premium (5% ABV). But if you like your drink to be harder, check out Budweiser Magnum (6.5% ABV). They're often regarded as the stepping stone into the alluring world of beers, especially in India where it's immensely popular among those who're just starting their adventures in tasting beers.
In 1876, Adolphus Busch, a German-born American and his friend Carl Conrad opened a lager named Anheuser-Busch in St. Louis, Missouri, and 'The King of Beers' was born. In no time, they set the whole market on fire, and their legend has kept on growing from then on. 
Budweiser has a uniquely crunchy and highly fragrant texture. Their flavor of sweet rice makes them a likelier choice for those new to beers. And in a country like India which has a predominantly hot climate, this flavor becomes even more desirable. It's one of the best filtered beers in the world. Another interesting fact is that Budweiser is made from upto 30% rice, with hops and barley malt added for good measure unlike Czech lager or many European beers. This one goes very well with pizzas, light salty snacks, or sliders.
Kingfisher

Kingfisher is the most reputed beer brand of Indian origin. It's owned by the United Breweries Group of Bangalore. Kingfisher has been an omnipresent entity in the Indian beer market for a few decades now. They've become synonymous with 'Indian beer' for their multitude of flavors and affordability. Kingfisher has been the first choice for parties, meetups etc for most of the average consumers.
Kingfisher is the best-selling homegrown beer that dominated the market for many years now, and has accumulated a loyal fanbase of younger people with a love for beers. They have more than 10 kinds of variations ranging from the lighter ones like Kingfisher Lager and Premium to some hard ones such as Kingfisher Super and Extreme Max. They also produce the beer that sells the most in the entire country which is Kingfisher Strong (8% ABV). They also have Kingfisher Blue (8% ABV), Premium (4.8% ABV) and Ultra (5% ABV) in their arsenal.
Their signature lies in the perfect concoction of malty and citrusy flavors, that complement and contrast each other. The Premium variant is hugely popular for its high quality in a comparatively lower price too. There's a malty sweetness underlying their flavor profile. That's probably why Kingfisher has been the leader of the pack among Indian beer lovers. 
Kingfisher first launched its operations in 1857, and then was relaunched in 1978. The owner and the holding company of the Kingfisher, UB Group now has Heineken as the largest shareholder. Their expertise in beers hardly needs any validation. So, the future looks brighter for Kingfisher. It also has a huge market share of 36% in a country of 1.3 billions people, which is an extraordinary feat.
Its mildly sweet and malty flavor goes really well with the incredible assimilation of flavors and textures that's Indian cuisine. You can try kebabs, barbeques and even chocolates with it. And you must try it with salted peanuts, it's something else.
Heineken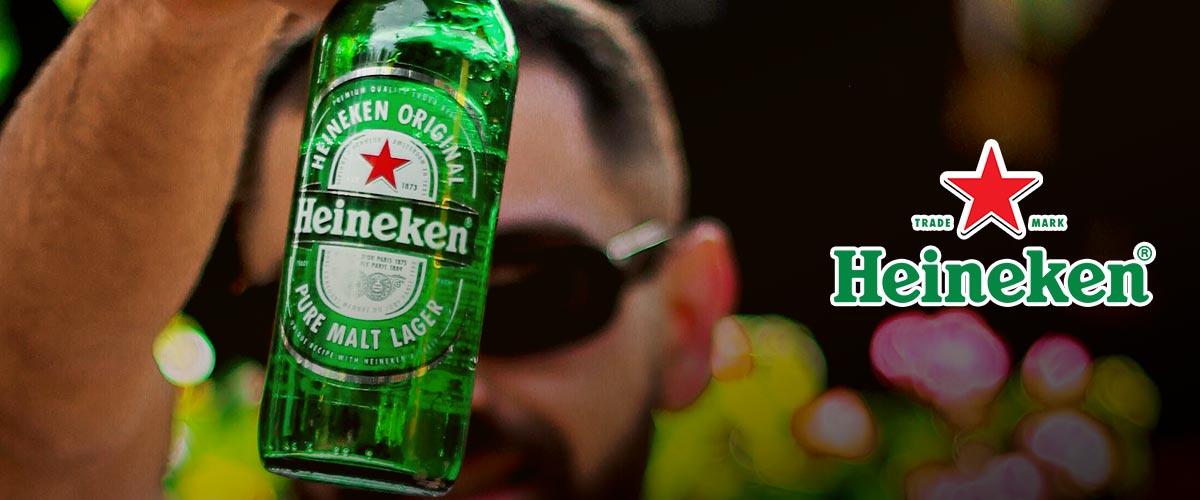 Heineken is another world-renowned beer brand that's equally popular in India. It is made by Heineken N.V., a brewing company from the Netherlands. 
If you've ever visited any bar or FL shop, it's highly likely that you have encountered Heineken's historic green bottle with the red star. 
Heineken has a massive fanbase in India, and there are quite a few reasons behind it. First of all, it's quite affordable as far as foreign liquors are concerned. Then comes the taste. Its strong yet smooth flavor (5% ABV), its frothy nature, and perfectly balanced aroma has won the hearts of millions of Indian beer lovers. Many other international lager beers don't get a fraction of the attention Heineken gets in India. And they can't be blamed. It's precisely carbonated, and the smooth creamy texture gets even better if you just add some ice in the mix. 
Heineken started its operations after their founder Gerard Adriaan Heineken bought 'The Haystack' brewery in 1864 at Amsterdam. He hired Dr. Elion to develop a yeast, and in 1873, Heineken first came into the market. And their progress has been astronomical since then. Their expertise has reached this legendary status because of over 140 years of quality management. 
They have won a few prestigious awards too including a gold medal at the International Maritime Exhibition, and the grand prize at Exposition Universelle. 
Their flavor profile is so good that it has hardly needed any tinkering. It's still made with only three ingredients- barley, hops and distilled water. It could have been any normal pale lager beer, but it's anything but that. The striking color, and the sweet taste has made them one of the best malt beers in the world, sold in more than 190 countries.
But it's not only high class ingredients that have given them their identity. It's the process, its own variant of A-yeast that gives it all that jazz, and the determination to keep their unique flavor almost the same for over a century. 
And for Indians, Heineken's flavor is a perfect companion for any kind of light food, even salads (however unbelievable it may seem).
Tuborg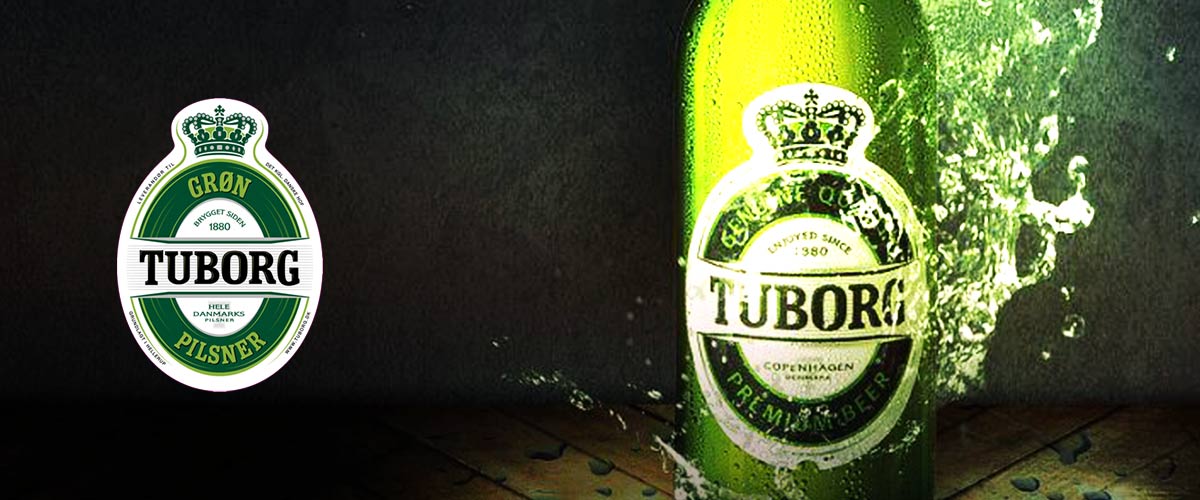 Tuborg beers are manufactured in India by their current owner, the Carlsberg Group; but the original brewery is situated in Denmark. It has gained huge popularity as a luxury malt beer. Tubrog's signature flavor contains hints of flowers and roasted grains.
The Tuborg Brewery was co-founded by Philip Heyman, an industrialist, along with Gustav Brock, Rudolph Puggaard, and C.F. Tietgen in 1873. The name 'Tubrog' has a very interesting story behind it. Tuborg has come from 'Thuesborg' which means 'Thue's Castle'. It was a very popular inn owned by Jonas Thues in the same area as the brewery in the 1690s. People nicknamed it 'Thue's Castle'. So, the name Tuborg is a tribute to that place lost in time, but still living among us in every sip of the beer we drink.
It's a mild lager beer that's bottom-fermented. The malt brewing makes it fresh, and captures the floral aroma beautifully. Even the aftertaste is mildly bitter. That's why they're the no.1 foreign brand in India, in terms of sales.
Tuborg has many variants. The first beer they brewed in 1875, Tuborg Red, is not regularly brewed nowadays. Rather it's produced once every year in the month of May to celebrate the birthday of the company. Their flagship Tuborg Pilsner has been a bestseller since 1880, when it first came into the market. Tuborg Green (4.8% ABV) is gentle and smooth, with a delicately poised aroma that falls somewhere between flowers and cereals. This medium-rich beer has a mildly sweet taste, and comes pretty cheap too in India. Tuborg Strong Premium (8% ABV) is the best choice for those who like some extra power in their drink. 
And as they sell in more than 31 countries, their catalog is huge. Some of the other varieties are Tuborg Christmas, Tuborg Twist, Tuborg Gold, Tuborg Black, Tuborg Fine Festival, Tuborg Lemon etc.
Tuborg is a good choice for those whose priority is a smoothly intense beer. It's a lager beer with a mild sweetness as the middle note, and it's quite crispy and healthy too. It also goes very well with light meals, and any kind of spicy food, which is quite abundant in all of India.
Foster's
Foster's Lager is one of the most famous beer brands worldwide. And though it often loses the race against some of their competitors in their homeland Australia, it still is the best-selling Australian beer in the rest of the world. Australia's loss is India's gain in this case, as Foster's has captured a considerable piece of the market here in India.
It has one of the best packaging among lager beers, and truly complements its sophisticated taste palate. It's pretty light in color, but packs a punch with its full-grain taste, delightful hop aroma, and maintains a near-perfect ratio of smoothness and bitterness in every bottle. Foster's Premium Strong is another great option for those who love a darker flavor and a more intense beer.
There's great quality in every ingredient. The Super Pride of Ringwood hops that are used for this lager is sourced from only two Australian farms. Tim Foster's yeast that is still used today has been used since 1923. Most of their products retain 4% ABV in India, Europe and Australia, and 5% in the USA. There are some other variations too, such as- Foster's Super Chilled served cold in bars and pubs, one with the widget Scuba in the UK, and Foster's Gold (4.5%). 
Foster's was created by two American siblings, William and Ralph Foster who came to Australia in 1886. They started brewing beers in 1888, and in 1889, they started selling it. And thus started a long and successful journey. The ownership has seen quite a few changes, but the standard has remained the same. 
In 1907, it became a part of Carlton & United Breweries. In 2011, SABMiller bought it. Then in 2016, it was incorporated in Anheuser-Busch InBev. And finally in 2020, Asahi Breweries, the current owner bought it.
The taste of Foster's is perfect to go along with crisps, burgers and chocolates. And Indians love all of them too. 
Corona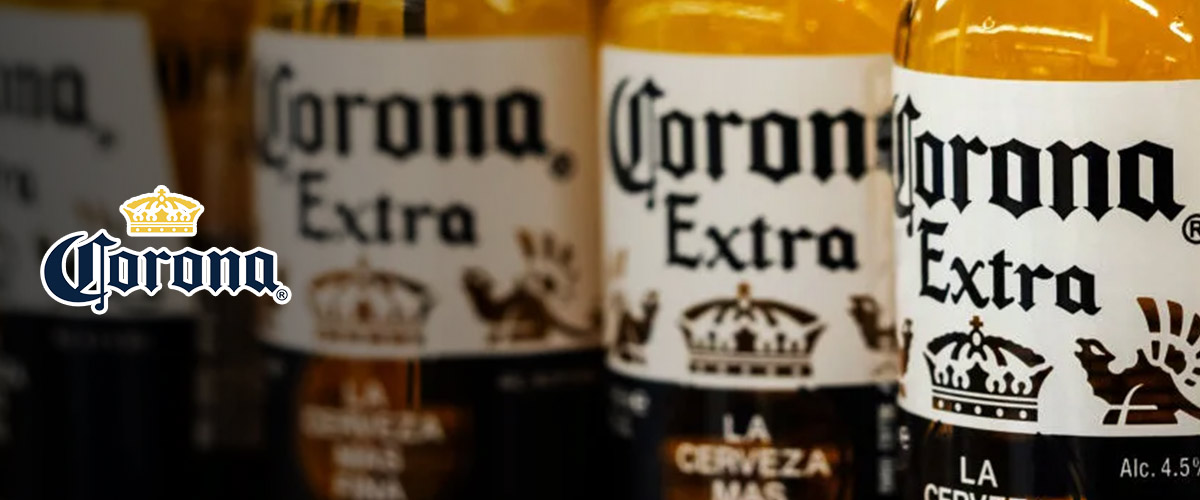 Well, this hugely popular beer brand shares nothing with the ongoing worldwide pandemic other than its name. It's an unfortunate coincidence, to say the least. But that doesn't take away the fact that Corona is one of the best-selling beer brands not only in India, but across the whole world.
Their most famous variation, Corona Extra (4.5% ABV) is a pale lager that consistently has been the best-selling imported beverage in the USA since 1998. 
It verges on the smoother side, but also offers an unusual dryness. It's sweet, has a great mixture of barley malt, hops and corn; and flies through the throat. 
Another interesting thing about Corona beers is that they are often accompanied by a lime or lemon wedge to add some zing and tartness. It's also used vicariously in a cocktail named 'Coronarita' which comprises one bottle of Corona poured into a margarita. 
It's extremely popular as a fresh tasting beer to soothe your soul from the scorching heat of summers. And as India is a predominantly hot country, it's adored by many here. 
Corona beers are produced by 'Grupo Modelo', a Mexican brewery that was founded in 1922. But its owner is the Belgian company AB InBEV. 
Surprisingly, the illogical association with Coronavirus hasn't done too much harm to their business. Though their sales in China dipped a bit, America has been a stronghold. Among regular drinkers of Corona, only 4% stated that they were thinking of stopping drinking Corona beer.
You can get some chicken lollipops, burgers or any kind of spicy Indian food to enjoy along with this beer.
Haywards 5000

The Haywards 5000 beer is renowned in India for their hard-hitting yet mildly sweet flavor. It has 7% ABV, which has made it synonymous with strong beers of India. They used to make a gentler variation named Haywards 2000, which has been scrapped.
On the other hand, they have an ultra-strong variant too, named Haywards 10000, which has its own niche audience. Haywards has maintained a revenue share of about 11%, and is the only Indian beer that's listed in '1001' beers. It has a huge craze in certain states of India, such as Haryna, Punjab, Rajasthan, Chhattisgarh and Madhya Pradesh.
It's produced by Shaw Wallace & Company (SWC), headquartered in Kolkata, India. But a huge credit must go to Sir Anthony W.B. Hayward, a British executive, who joined Shaw Wallace and launched this beer. His grandchildren still own a nice bar in South Goa where you can get all your beers for free, if you break the current record of beer drinking.
It is a thin, clear, white-head, yellow-gold colored beer with specks of white sediment available in it. The aroma and taste is based upon the mixture of ingredients which include honey, bread, green apples, malt, golden raisin, rice pudding etc. The flavor is generally sweet with granular husks and some mild bitterness coming from hops. It's an Indian iteration of American Malt. It goes really well with light snacks, which has no shortage of supply in India.
Godfather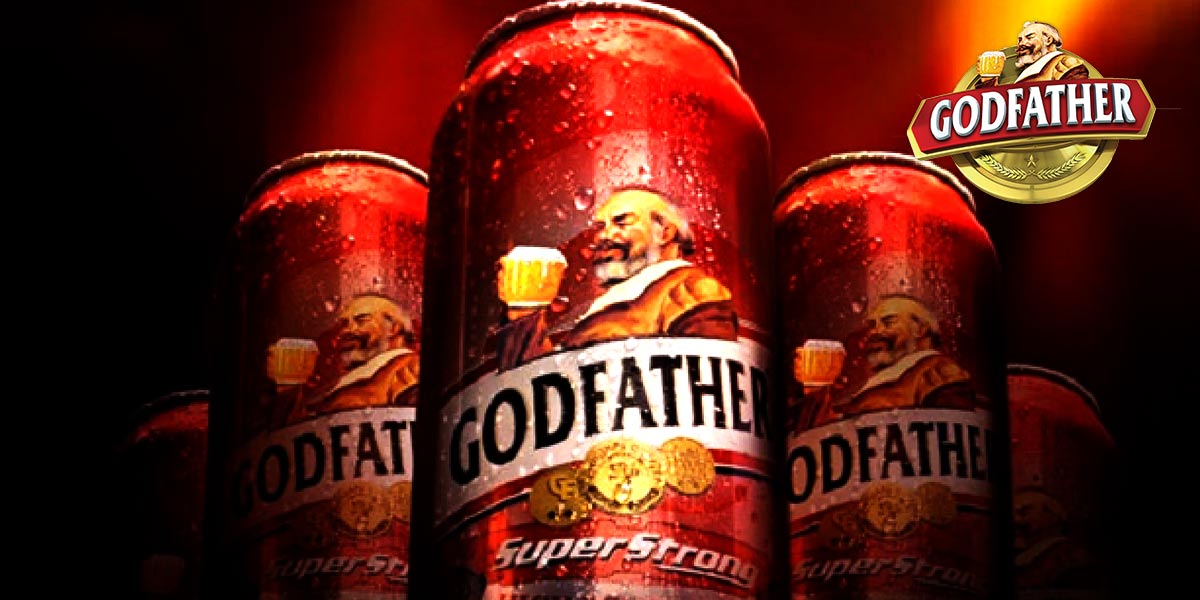 Godfather is an incredibly Indian lager beer that has made a mark in the market. Launched more than 25 years ago, Godfather has built its reputation as a strong Indian beverage.
It's produced by Devans Modern Breweries Limited in their brewery in Jammu. The production started in 1961. It follows a brewing cycle for 25 days, which is the reason behind its strong and intense flavor. There are three variations of this beer: Strong (7.5% ABV), Lager (5% ABV) and Lite (4.5% ABV).
It is highly popular in Northern Indian states, where it has accumulated many loyal fans. It has a customer base of 20-50%.
It's a simple adjunct American lager, with a smooth and slightly sweet flavor. The brewing process and fermentation ensures that it gets a bit dark and smoky too. The level of carbonation in water ranges from moderate to very high. The aroma is primarily of cereal and a bit of honey, not overwhelmed by hops. It has a nice white head, and good clarity with little to no lacing. 
Hoegaarden

Hoegaarden was the craft beer before the craft actually became prominent. Their speciality is wheat beers, which have made beer lovers happy in more than 70 countries. Every variety of them nails the flavor profile with ease. But if you want a starting point, try their First Belgian wheat beer, and you won't be disappointed. It's sweet but not too much, and has an exquisite fizz that makes it a perfect drink for celebrations. 
Hoegaarden wasn't produced by a specific brewery, but rather by an entire village named Hoegaarden in Belgium from as early as 1445 AD. The village was famous for its 'witbieren' or white beers, starting from the middle ages. But the man who made the modern brand of Hoegaarden what it is today is Pierre Celis. In 1957, all the wheat beer breweries and distilleries of Hoegaarden shut shop. Celis reinvented the classic brew of the village in his own brewery, De Kluis. But after a fire, he sold the brewery to Interbrew in 1985. And after a couple of more ownership changes, the Hoegaarden Brewery is currently owned by Anheuser-Busch InBev.
Celis' recipe was a variation of the traditional one with ingredients like wheat, coriander, Laraha (dried Curacao leaves), and hops. This is how you'll get your Hoegaarden beer even now. It's filled with dramatically contrasting flavors, and that's why it goes well with all types of dishes. 
Whether it's a brunch or a party, you can enjoy this beer with salads, mussels, and any kind of Mediterranean food basically. But even Indian food goes well with it. Pair it with kebabs or other deep-fried snacks, and you'll be floored.
There are a few variations of Hoegaarden such as the classic Wheat Beer (4.9% ABV), Rosée (3% ABV), Citron (3% ABV), Spéciale (5.7% ABV), Grand Cru (8.5% ABV), Juilus (8.8% ABV), and Forbidden Fruit (8.5% ABV).
Bira 91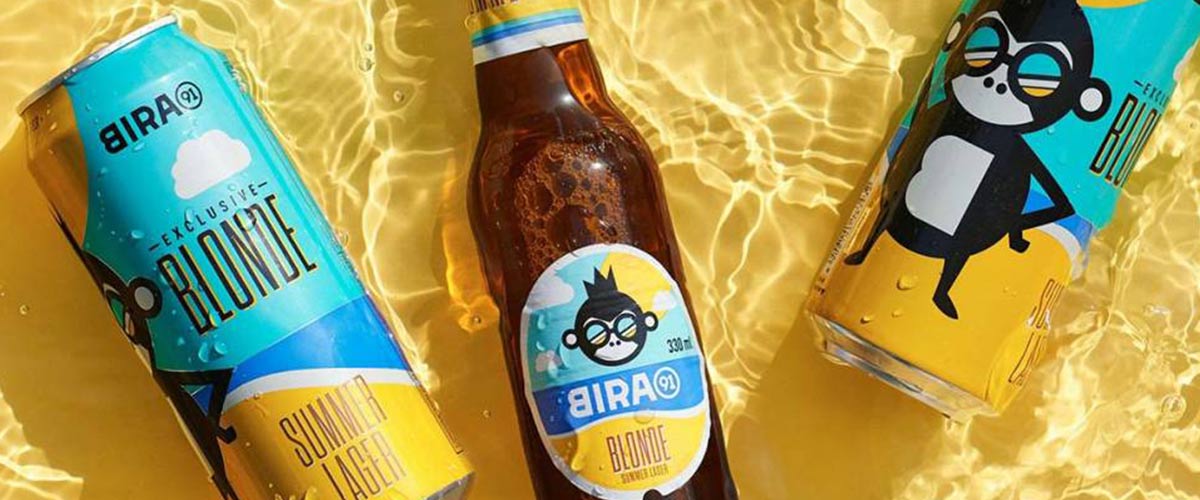 If you're fed up with having mainstream beers and want something new, you don't need to look far. India has got its own savior, it's Bira 91 from Bangalore. They have earned a cult following, and have smoothened the way for other Indian craft brewers showing that an Indian brand can of course do it. They're now available in more than 15 cities around India, as well as abroad in the UK, USA, UAE, Singapore, Thailand etc.
Their name comes with two parts. Bira is the colloquial word for brother in Punjabi, and 91 is the country code of India.
It's one of the best known craft beers produced in India. Craft beers aren't mass-produced, so they invest a lot on their quality and constant experimentation and innovation. Craft brewers are as diversified as it can get. And Bira has owned this space, as India's demand and market for beer has been growing exponentially over the last few years. 
Bira is Indian in heart and soul, so they know the flavor profile Indians love the most, and has implemented that with style. Their beers don't have much bitterness, and they carry some nice notes of citrus. It's smooth, soft and rejuvenating. 
Bira introduced themselves to Indians in 2015, and from then on, they've gathered their own fanbase. Their first brewery was located in Flanders, Belgium and they used the best ingredients from all over the world (from France, Belgium and even some Himalayan and Bavarian produce). 
But after their hugely successful breakthrough, they moved the whole production unit to India, though all the ingredients have remained the same: wheat, barley, hops and some magic. 
Bira is produced by B9 Beverages Pvt. Ltd. whose founder Ankur Jain, who saw that Indians deserve some inspiration is the beer industry. So he moved to India from the USA in 1998, and did just that. 
They have six variations that you have all around the year in their repertoire at this moment: Bira 91 White (cloudy, low bitterness, unfiltered, contains yeast, highly aromatic with saaz hops, orange peel and coriander, 4.7% ABV), Blonde Summer Lager (medium bitterness classic lager, created from barley malt, rice, wheat, and noble hops, 4.5% ABV), Light (low calorie lager, medium bitterness, has hops and maize, 3.5% ABV), Boom Super Strong (malty munich lager, intense but mildly sweet, medium bitterness, made from two-row barley, caramel malt, hops and rice, about 8% ABV), Gold (strong wheat beer Weizenbock style, cloudy, foamy, unfiltered with yeast, medium bitterness, malty and honey sweet, made from Indian wheat and caramel malt, about 8% ABV), and Boom Classic (wheat beer Belgian style, medium bitterness, smooth as velvet, cloudy, mildly sweet, made from wheat, orange peel, coriander, saaz hops and barley malt, 4.7% ABV).
But they're also famous for coming up with new fusions and creative flavors. Some of their best experimental beers are- Malabar Stout, Pale Ale IPA Brewed with Pomelo, Bollywood IPA, Mango Lassi Ale, Kokum Sour Beer, Brown Ale.
Simba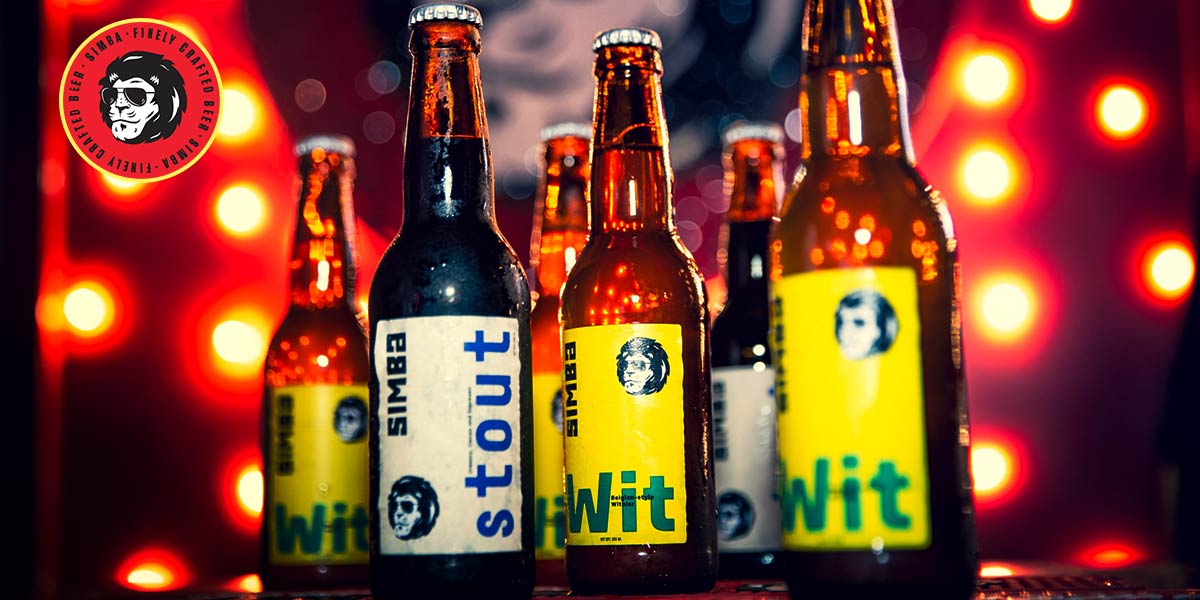 When Bira started the craft beer revolution in India, many followed their footsteps, and one of the best among those brands is Simba. They started their operations in 2016, so they are pretty new to the market. But they've taken to it like fish to water. 
All their beers are of extremely high quality and completely chemical-free. They make beers in small batches, at several breweries inside India. This allows them to create various experiment flavors.
But they don't compromise in the quality of their ingredients. They opt for the very best of hops and malts from Germany. It's a tasty alternative for those who don't exactly like bitter beers. It's currently available in some big cities, but the company has plans for expansion in coming years. You can currently get a taste in Delhi, Bengaluru, Mumbai, Kolkata, Assam and Goa. 
They're another brand who've made it to become a mainstream choice of beer in India. Another feather in their cap is that their Simba Stout is the first craft stout to be bottled in India. They have four variations: Simba Wit, Simba Strong, Simba Stout, and Simba Light.
Royal Challenge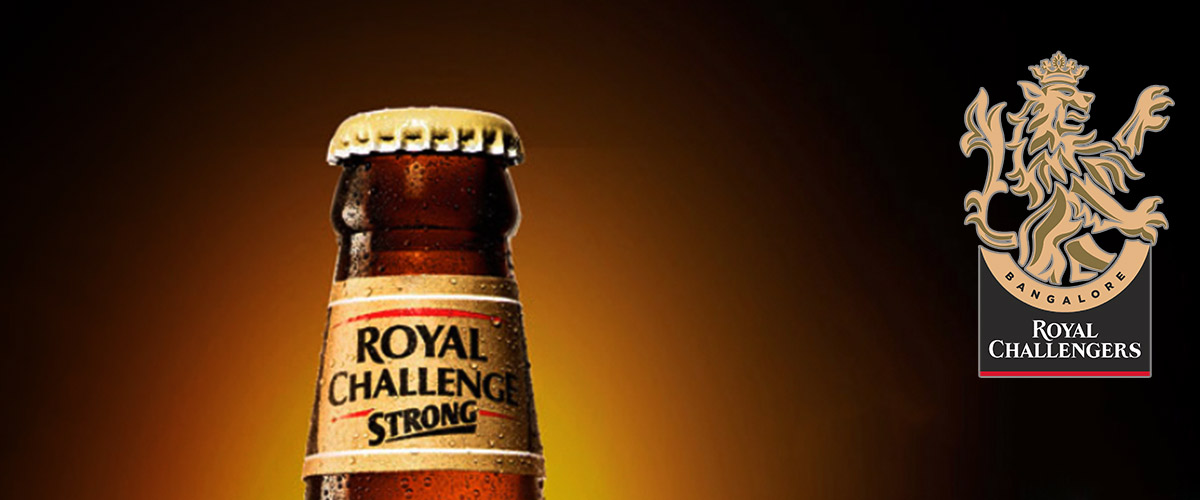 Royal Challenge is a premium Indian lager produced by United Spirits Ltd. (part of Diageo Group), and best described by their tagline: 'Brewed Stronger Brewed Better'. It makes it obviously clear that their flavor is acquired because of the duration of their brewing. They do it for longer, which in turn infuses their beer with a bit of extra punch. 
The flavor is intensely vibrant, and malty. The aroma is very sweet and there's notes of cider in the after-smell. Royal Challenge is produced with the best-in-class six-malt barley that makes them a class apart. 
Royal Challenge have been quenching the thirst of whiskey lovers across India for a long time now, that too within a budget. But their beer has also started capturing the imagination of beer enthusiasts in India after some time. And as they say, all's well that ends well. In fact, they've become one of the best-selling beer brands in India. They sell over 2.5 million units per year. It is super popular in some states such as Uttar Pradesh, Andhra Pradesh, Odisha etc. In some South Indian states, this beer defeats even Kingfisher. It proves that they've got some very loyal fans. 
White Rhino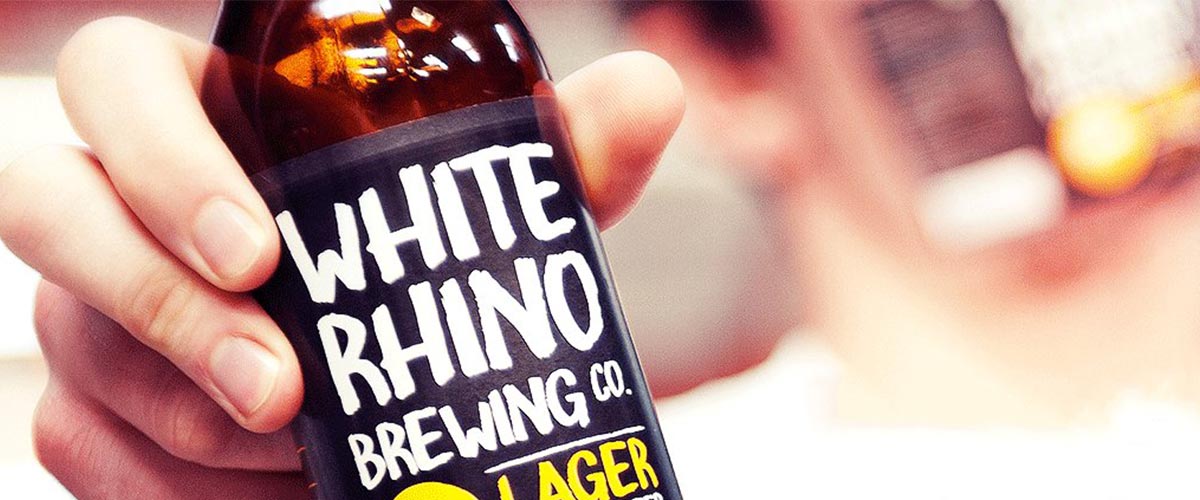 White Rhino Brewing Co. is considered the first craft beer brewery of India. They've been a trailblazer in their own way. They entered the market in 2016, and till then, they've come a long way. 
Their brewery is located in Malanpur, a place in Chambal. They have strictly implemented European and American brewing standards. 
The brewhouse and its equipment were manufactured in the USA, and the bottling machinery was built in Czech Republic. It's the reason behind the high standards they've been able to maintain.
Their variations are: Wit (wheat beer in Belgian style, hazy, made from Indian variety of rolled wheat, pilsner malt, orange peel, coriander and Magnum hops, 4.9% ABV), Lager (proper craft lager, golden color, made from one-hundred percent pilsner malt and noble hops like Magnum, Mittelfrüh and Tettnanger, brewed for more than a month, 4.8% ABV) and India Pale Ale (a modern take of an Indian classic, very rich flavor and aroma, created from pale malt and selected hops such as Mosaic, Styrian Goldings, Ahtanum, and Cascade, 6.3% ABV). They also sell these beers abroad, changing some of the ingredients to suit the tastes of Western communities.
Kati Patang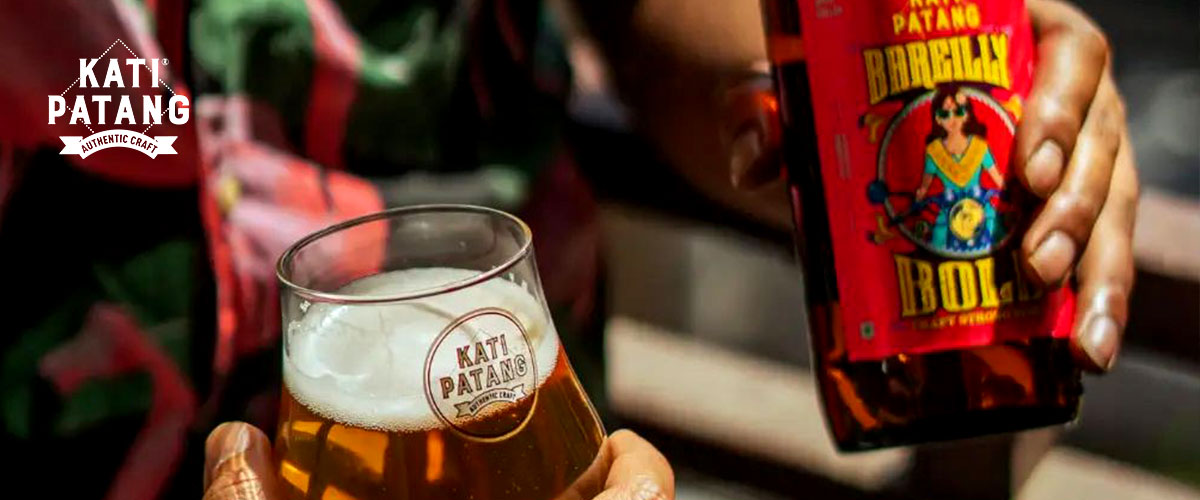 Kati Patang is one of the most innovative craft beers that has come through the craft movement that has shaken up the beer market in India. They brew their beers in Bhutan and use Himalayan freshwater to make their beverages more vigorous, and rejuvenating.
They started their journey in 2018, and the founders Shantanu and Lata got all the inspiration they needed from the man himself, the father of craft beers, Jim Koch. 
So, they created a beer brand that's a representation of freedom they want people to enjoy. They're available in a few states now, and that number will only grow. These states are Delhi, Maharashtra, Chandigarh, Goa, Himachal Pradesh, Haryana, and Karnataka.
You are what you are, and you can be whatever you can be. That's the kind of philosophy Kati Patang wants to endorse. Even their name is an allegory of that kind of freedom. 'Kati Patang' literally means a kite cut off, flowing in the air, unshackled. 
They've experimented heavily, and brew a surprising amount of varieties. They've even opened a cafe in Gurgaon to spread their brews and message. 
Some of their variations are: Zesty Amber (malty, hoppy aroma, intricate caramel flavor), Snappy Wheat (golden, made from wheat, lemon and interestingly, some Indian spices like peppercorn, turmeric, coriander and ginger), Saffron Lager (truly experimental light lager, crispy, and has hints of Saffron, OMG?), and Bareilly Bold (strong lager with unique notes of Palash, a spring flower from India).  
BeeYoung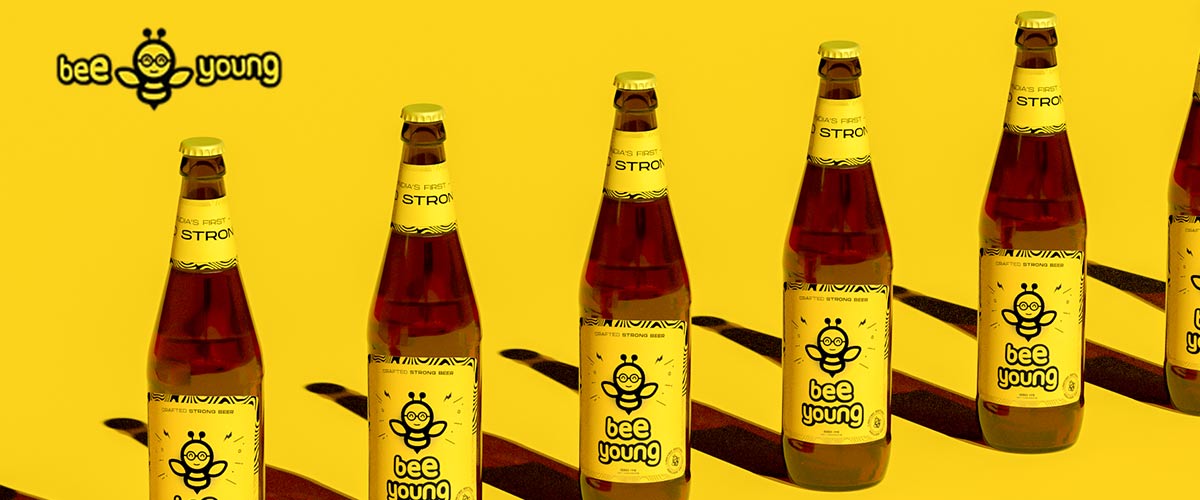 BeeYoung is a craft beer brand that wants to deliver for the youth of India, who want vibrancy, spirit and adventure in every sip of the bottle. That's why they created India's first craft strong beer. Their message is that being young isn't about your age, it's a state of mind. Their motto shows in their product too: Young & Free.
BeeYoung is produced by Kimaya Himalayan Beverages, and it all started in 2018. Their headquarter is situated in New Delhi. They have already reached foreign lands, and they have plans about expanding their business to more states in near future. Currently, you can get a taste of their beer in Delhi, Haryana, Punjab, and Uttarakhand. And abroad, they ship their beers to Singapore too.
Their beer is crafted with care, precision and the highest quality ingredients. They use two-row barley, 100% pure Sortex rice, freshwater from Bhakra dam, with Columbus and Styrian Golding hops for their brew. The beer is light-colored with a limpid-gold look and thin foam. The flavor profile is crispy and malty, with mid-palates of juicy fruitiness. They sell their beers in 500 ml cans and bottles as well as standard 650 ml bottles. 
Beor 360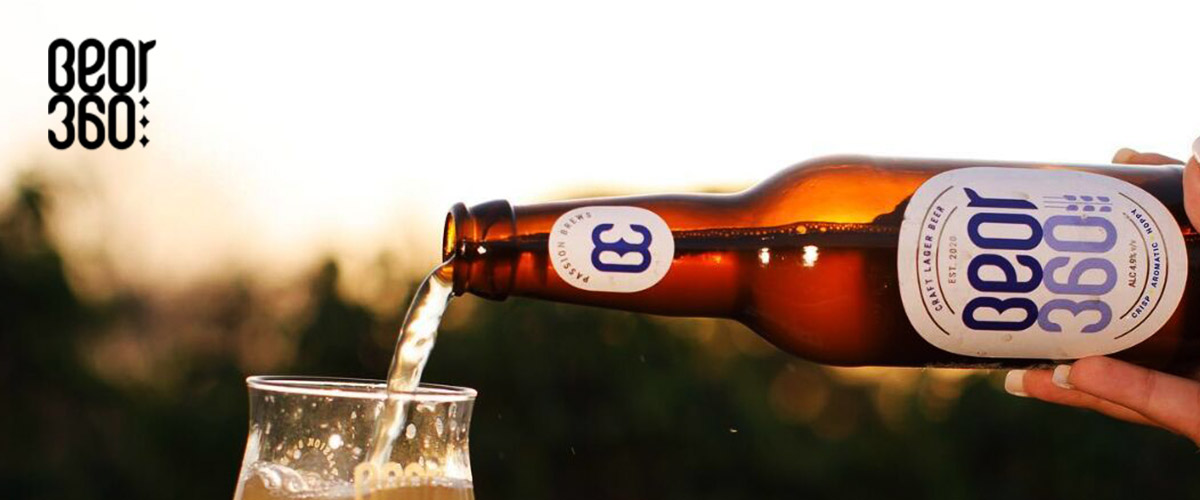 Beor 360 is a new-age beer produced by BrewKing for the millennial and Gen-Z generations, to let them taste purity. To serve that purpose, they use Himalayan freshwater exclusively for their brewing. They make wheat and classic lager beers in small batches. 
They care for their craft, and want Indian redesigning of the classics, without getting distracted from the core principles of the original. Their reach is very much limited at this point of time though. They are only available in Delhi and Gurugram.
They have two variations: Craft Lager (clear lager with subtle notes of malt, bread and honey, zero bitterness, dry and crispy finishing note, 4.9% ABV) and Craft Wheat (hazy, full bodied, golden in color, unfiltered, made from wheat, hops, barley malt, hints of clove, banana, chamomile and orange peel, not bitter, with balanced finish).
White Owl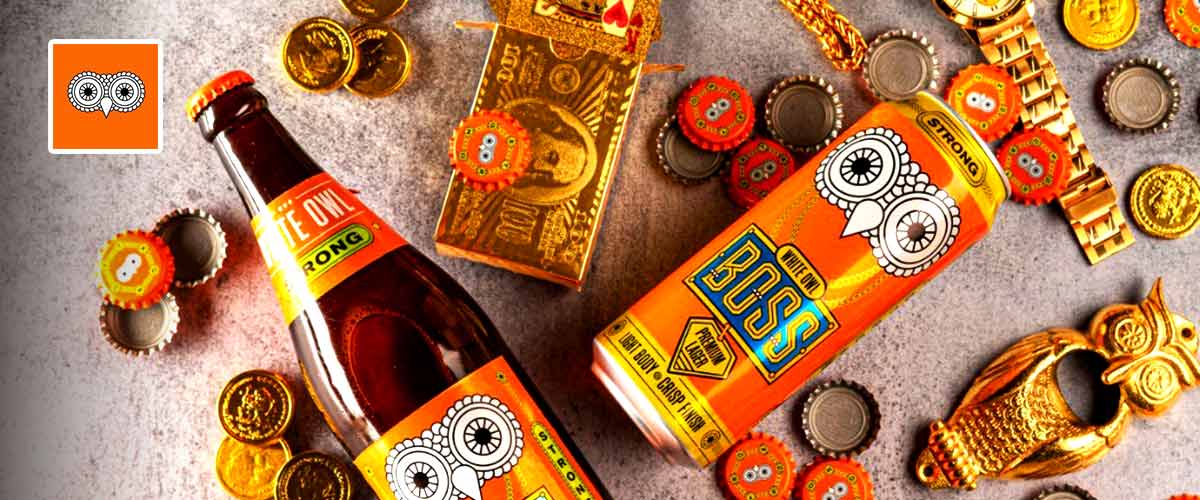 White Owl is the perfect combination of the new and old brewing techniques. But these two don't clash with each other in this case, rather they enrich each other. They've become a beloved beer brand for the craft beer aficionados.  
It is produced by White Owl Brewery Pvt. Ltd., and they're headquartered in Mumbai. They started out as a micro-brewery, but have expanded their business to other cities like Mumbai, Delhi, Bengaluru and Goa. The owner, Javed Murad, is a Harvard graduate who wants to give India a top-notch beer that most people can afford. 
They have a manufacturing plant in Raisen, Madhya Pradesh which implements natural fermentation, top-notch ingredients and proper aging to make their flavors stand out in an increasingly packed market of craft beers.
They have eight variations to offer: Halcyon (notes of clove and banana, like a popular German style), Shadow (strong, mildly chocolatey, roasted English Porter), Diablo (Red Ale Ireland style with subtle note of caramel), Ace (French Apple Cider, refreshingly sweet), Torpedo (American Pale Ale, punchy taste with strong citrusy notes), Paulina (German Kolsch, fruity notes of apple and pear), Spark (Belgian Wit with strong citrus notes), Now or Never (an intense seasonal ale).
Miller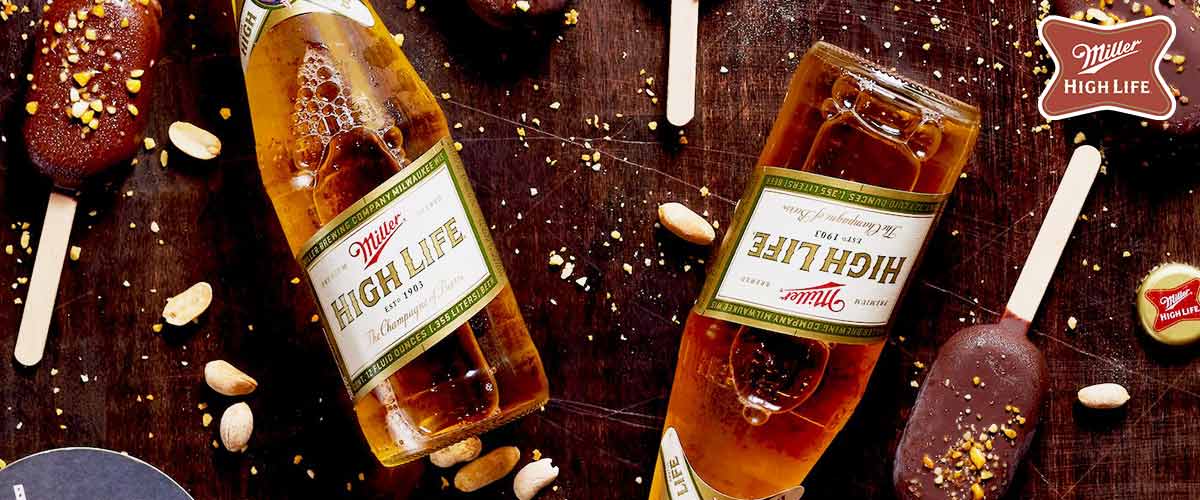 Miller is an American beer brand, produced by Miller Brewing Company which was founded in 1855. They're headquartered in Milwaukee, Wisconsin. The current owner, Molson Coors, obtained the full portfolio and global rights in 2016. 
​​The founder of Miller Brewing Company, Frederick Miller emigrated from Germany in 1854 with a distinct brewer's yeast. He bought a small brewery in the now-famous Miller Valley to have access to local farms. After many handovers, it's now owned by Molson Coors under AB InBEV.
Some of the best beers that Miller produces are: High Life (pilsner style beer first launched in 1903 is the oldest variation, highly carbonated, nicknamed 'The Champagne of Beers', 4.6% ABV), Lite (first light beer in the world to attain widespread popularity, 4-4.2% ABV), Genuine Draft (similar to High Life, but it's cold-filtered, 4.7% ABV), 64 (ultra-light beer with just 2.8% ABV), Classic Chocolate Lager (seasonal lager, made from six kinds of malts that includes chocolate and dark chocolate), Sharp's (non-alcoholic beer), Mickey's (malt liquor with 5.6% ABV), Milwaukee's Best Ice (Economy ice beer, 5.9% ABV, nicknamed 'The Yeti','Beast Ice'), Milwaukee's Best (economy offering, 4.3% ABV, commonly known as 'The Beast', 'Milwaukee's Worst', 'Milly B'). 
Stella Artois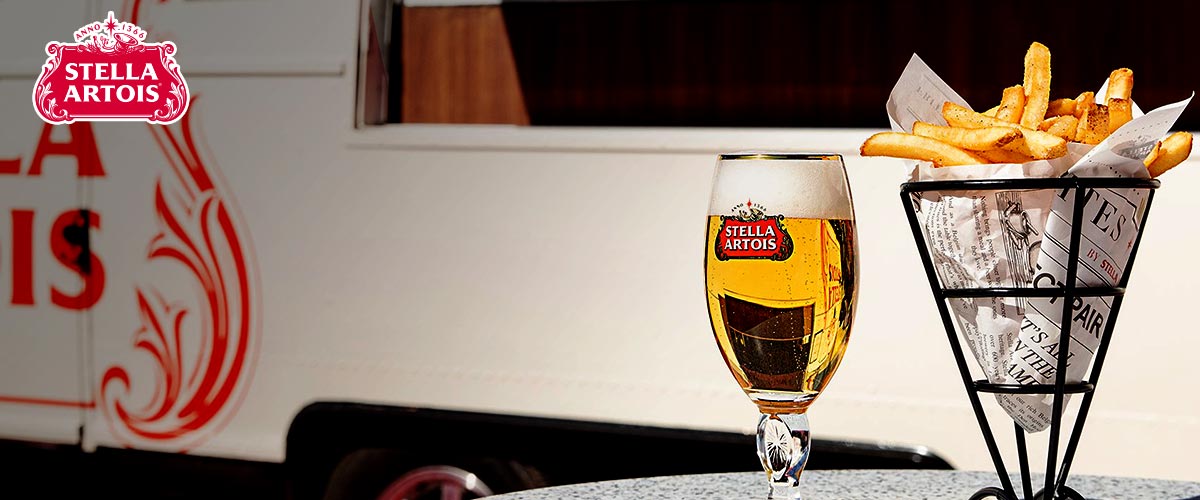 Stella Artois a classic Belgium beer, which has set the standard for pilsner beers. It's manufactured in Leuven and Jupille located in Belgium. Outside Belgium though, it's usually sold with much reduced alcohol levels for various commercial reasons, and to suit the tastes of a broader part of the population. 
The original beer has 5.2% ABV, and it is sold in many other countries such as the UK, Canada, Australia, Ireland etc with differing ABV. It's generally sold in draughts, though there are different packaging available. This beer is best served chilled, possibly between 3-5 degree celsius.
Stella Artois, named after the Christmas star Stella, was launched in 1926 by 'Brouwerij Artois' on the occasion of Christmas. Actually, this place opened its doors first in 1366, then known as the 'Den Hoorn' brewery. But Sébastien Artois became the owner in 1717, and renamed the place as Brouwerij Artois. Through the years, the ownership changed hands twice more (InterBrew and InBev) before finally getting under their current owner AB InBEV in 2008.
Stella Artois has different alcohol levels for different countries, like they've reduced the ABV in the UK market to 4.6% from what it was before at 4.8%. They have two more variations: Stella Artois 4% (another UK variant with low alcohol levels launched in 2008), and Stella Artois Cidre (a cider type beverage launched in 2011). 
Asahi
Asahi is a premium Japanese beer that is produced by Asahi Group Holdings, Ltd. headquartered in Sumida, Tokyo. The company was established in 1889 at Osaka, but at that point, its name was 'Osaka Beer Company'. It's heavily inspired by the indigenous Japanese alcoholic beverage Saké, and has single-handedly made super-dry beer a fan-favorite, even in Europe. 
Asahi has the biggest market share in their homeland Japan, a whopping 37%. Upon conquering the domestic market, Asahi focused on extending their reach and portfolio. From early-2000s, they started acquiring reputed beer breweries of Western and Central Eastern Europe. It has resulted in huge success and a solid market share in quite a few European countries. In Czech Republic, their market share is 44%. It's 32% in Poland, 36% in Romania, 48.5% in Australia and 18% in Italy. Some of the businesses they acquired are: 
'Schweppes Australia', 'Carlton & United Breweries', 'Cricketers Arms' and 'Mountain Goat Brewery' of Australia.
'Charlie's', 'Independent Liquor' and 'P&N Beverages' of New Zealand. 
'Grolsch Brewery' of the Netherlands. 
'Peroni Brewery' of Italy.
'Meantime Brewery' and 'Fuller's Brewery' from the UK. 
'Pilsner Urquell' of Czech Republic. 
'Tyskie' and 'Lech' of Poland, 
'Dreher' from Hungary. 
'Ursus' from Romania etc.
Asahi has many variations. Some of the best are: Asahi Super Dry (the product that revolutionized Japanese beer, an extremely thick lager with highly crispy taste, the flagbearer of dry beers), Draft (the original recipe, launched in 1892), Z (a dry lager), Black (dark lager with 5% ABV), Prime Time (exclusive to Japanese market, a German style Pilsner) and Asahi Stout.
Singha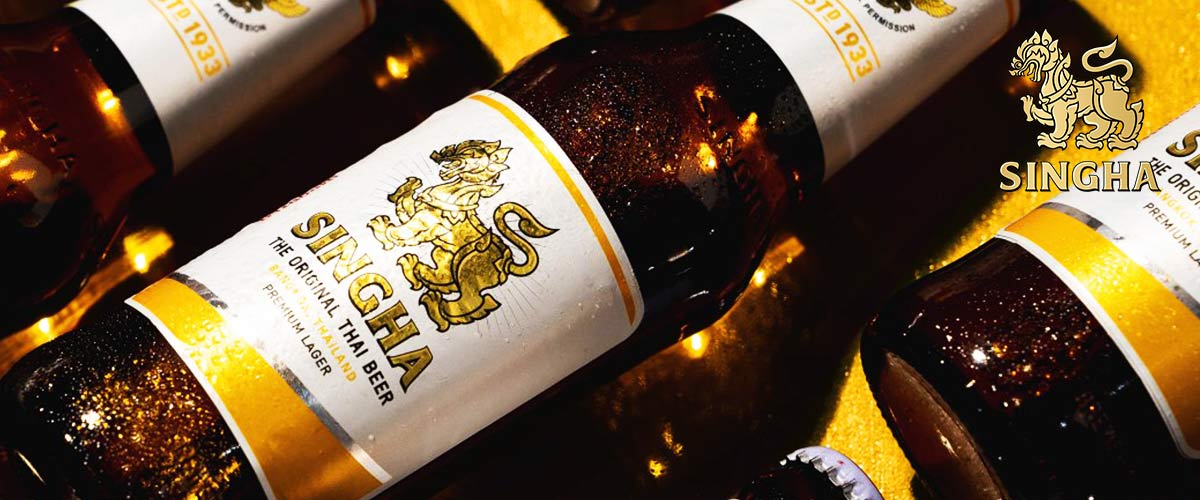 Singha is a pale lager beer from Thailand, produced by Singha Corporation Co. Ltd., which operates under Boon Rawd Brewery. It came into existence in 1933, and in all the years after that, they've built a heritage and reputation that has motivated the South Asian alcohol industry. 
They sell in more than 50 countries at this point of time. They have two versions of the beer available: Standard (with 5% ABV) and Light (3.8% ABV). They take the highest-quality ingredients for weaving their magic. Hundred percent pure premium malt, barley, choicest Saaz hops coming from Germany are brewed slowly in fresh spring water to get the iconic color and flavor of Singha. The beer created is shining golden-yellow in color, extremely rich and full-bodied.  
Singha is quintessentially Thai. It represents Thai culture at its best: celebrating life, sharing all the good times, generosity, a smile to offer, and the undying welcoming spirit. The color and the design on the bottle have become markers of trust and quality that they have maintained all these years. They are born in Bangkok, but enjoyed by the entire world all the same.
Beck's Ice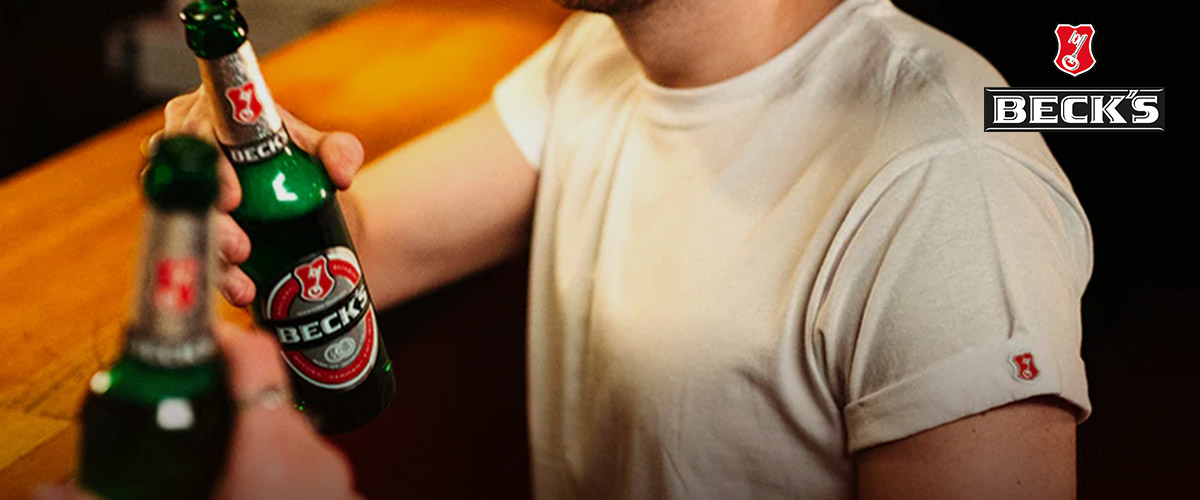 Beck's Ice is a strong beer that ticks every box of being German. With that strong history behind them, their brand aims to make an impact in India's young population. It has already garnered the unique reputation of being the smoothest among the strong beers available in India. This balance is hard to create, but Beck' Ice does it with great consistency.
Beck's Ice has 7% ABV, which makes it one of the best-selling strong beers in India. The beer is made from one hundred percent pure malt and has an unbelievably smooth aftertaste. That's why AB InBEV promoted this beer to become a favorite among Indian women.  
It is produced by Beck's Brewery, also called Brauerei Beck & Co situated at Bremen, Germany, and was founded in 1873. In 2001, they were the fourth biggest brewer in Germany, but Interbrew purchased Beck for 1.8 billion euros that same year. And from 2008 onwards, it has been under ownership of AB InBEV. In the USA, Beck's Brew is headquartered in St. Louis at Missouri. Though, from 2012, many customers there have expressed their displeasure against the USA variation.
Black Mamba
Black Mamba is the strongest offering from Brewbot, a Mumbai-based craft brewery. Hell, it's probably the strongest one among all the craft beers, and for good measure, you can add the most bitter to the list as well. But if super-strong beers are your fetish, then Black Mamba has to be your kind of poison. You need to be in Mumbai though, if you want to taste this unique blend. 
This beer is very hard to categorize. The best description of it would be Chocolate Oat Cream Stout. Yeah, that's what Brewbot calls it. It's a stout brewed with chocolate and coffee, and has 5.2% ABV. 
It has a distinguished flavor profile that's malty and roasted with hints of chocolate and coffee. It's also infused with a nitro finish that will end in a creamy and bubbly mouthfeel.    
Six Fields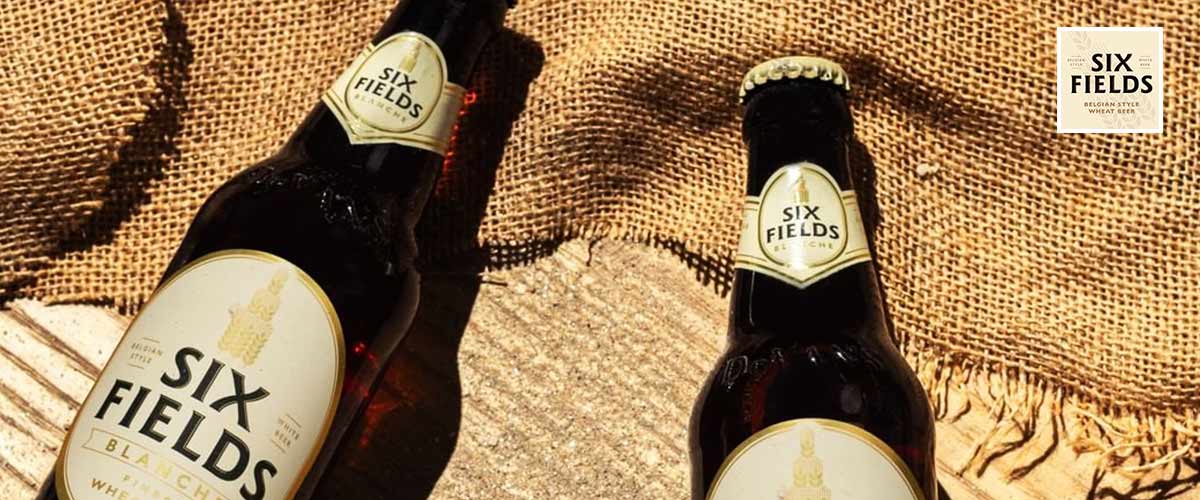 Six Fields is a Belgian-style craft wheat beer created by Devans Modern Breweries Ltd. They've tried to replicate the authentic Belgian wheat beer for Indian audiences. That's why their beer went under more than 500 blind tastings from their brewmaster to protect the legacy of the original recipe.
This craft beer has a fine color, and it's smooth and aromatic. They have two variations: Cult (citrusy flavor, made with orange peel and coriander for a sweet aroma, 7.9% ABV), and Blanche (white Blanche beer Belgian style, sweet with hints of wheat, 4.5% ABV). Blanche is available in 500 ml cans, 330 ml bottles and 5 liter kegs, whereas Cult sells in 500 ml cans, 650 ml bottles and 5 liter kegs. 
Conclusion
If you believe that India has only recently learned the science and the art of brewing, then you should read up more about it. India as a country has a heritage and history of brewing that dates back to 1500 BC. Now, you do the calculations.
Well, it's been more than three thousand years that we've been concocting with rice, barley, fruits and spices. The modern techniques of brewing though came in 1830 when Edward Abraham Dyer installed the first brewery of India (and Asia too) in Kasauli, Himachal Pradesh.
But times have changed. And with our huge population, the demand for quality and variety is growing dramatically, making India one of the biggest markets for alcohol. These 25 international and domestic brands are at the top of their games, in terms of quality and innovation. 
So, if you really love beer, you can now get the best quality in India. This list is just a starting point. I hope you enjoy your journey of discovering delicious beers every step of the way.