Taking a closer look at some of the best Champagne brands in India with their prices and more details.

Champagne has always been known as a drink to mark the perfect celebration of an occasion or a particular achievement. As the drink can heighten spirits and help everyone have a good time, one needs to know the right product to buy. Moreover, champagne varies in brand, texture, intensity and price. So a complete list of the best Champagne brands in the country is certainly going to help you choose the one for you. So here's a list of the brands that you need to know about. 
The Best Champagne Brands in India
Laurent Perrier Champagne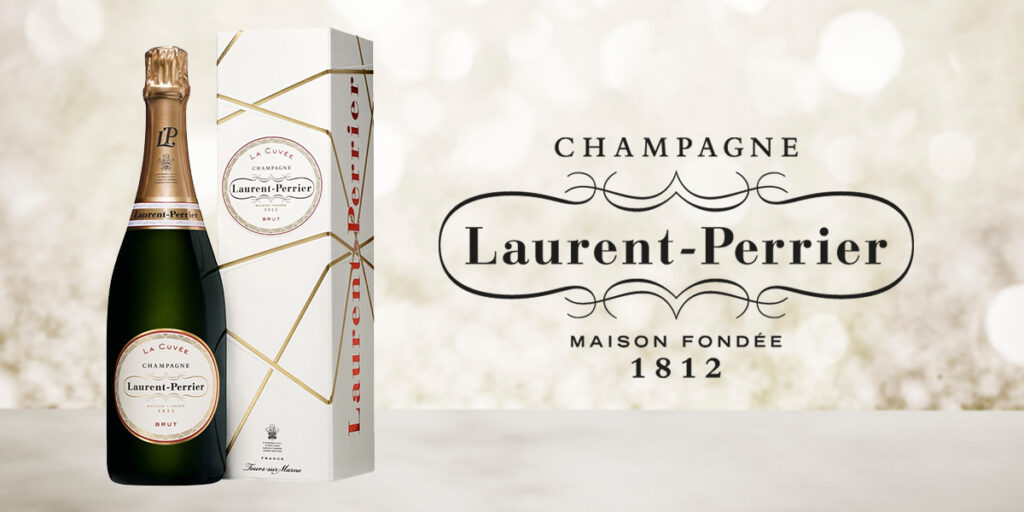 Approximate Price - ₹. 4,000
A rich aroma of ripe red fruit is what you are going to experience when you start to take a sip of Laurent Perrier Champagne. Like a bottle of highly intense and fragrant champagne, it is a drink aimed to awaken you and help you have a good time. Moreover, it also falls under the affordable range of champagnes, making it one of the best in this segment and arguably one of the best to get the party started. 
Since it is also a vegetarian product, it stands out as a complete purchase and should certainly be included in every party menu. 
Louis Roederer Champagne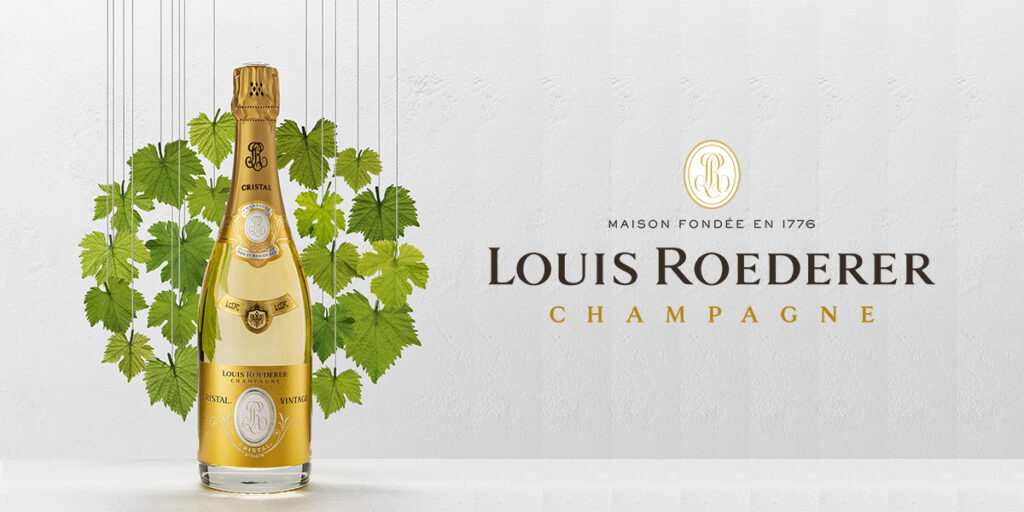 Approximate Price - ₹. 20,000
Louis Roederer Champagne is a mix of Chardonnay and Pinot Noir, which easily makes it one of the best in the market. Due to its non-Brut tag, it holds immense value and will always offer a smooth texture that gets covered in the aroma of fruits. In order to complete its basic ingredients, the brand uses grapes, where 66% is developed and 33% comes from some of the best organic product stores in France. 
While it is on the expensive side of things, the mineral texture and the mix of all the right elements make it a fine drink for all. 
Dom Perignon Champagne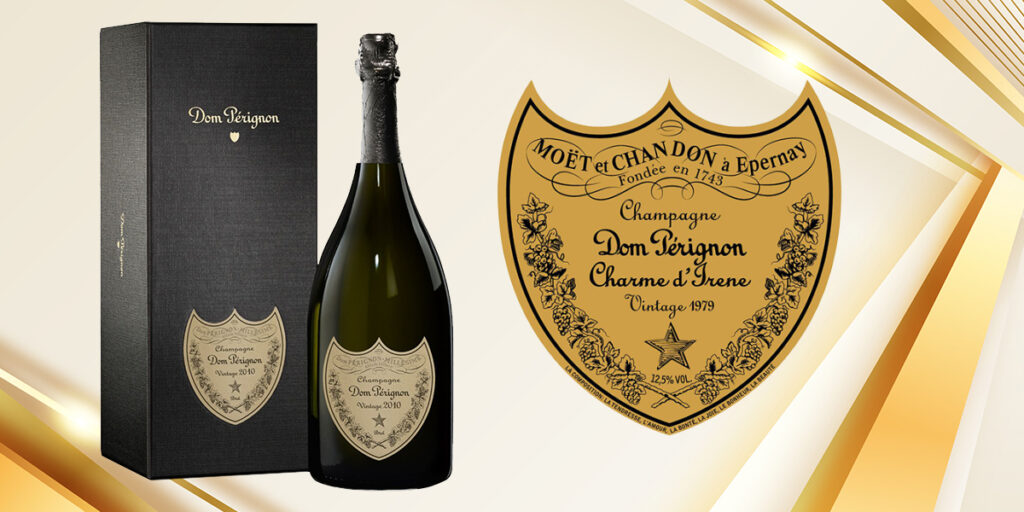 Approximate Price - ₹. 17,000
Dom Pérignon Champagne is one of the most famous champagne brands in the country that aims to provide a rich sensory experience. The sense of taste that comes out of this drink is one that will keep you going and is well-suited for all seasons. While the taste deserves a round of applause, one can never forget the creamy and dense structure that goes a long way to make the drink a classic addition to any list feasting the best of champagne brands. 
As you begin to explore this product, you will also start to understand the blend of grapefruit and guava, which makes the experience a lot more special. 
Besserat Champagne Cuvee Des Moines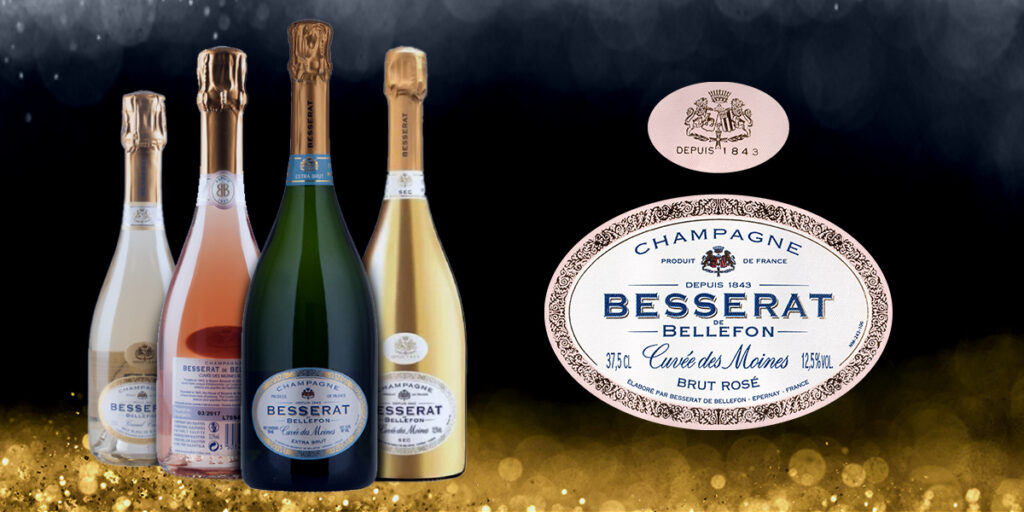 Approximate Price - ₹. 9,000
The process of making Besserat Champagne Des Moines involves pounding and pressing the juice out of citrus and other fruits, which are then bubbled and then diminished into a bottle of scrumptious and bubbly champagne. Due to this classic process, many have considered Besserat Champagne Cuvee Des Moines to be the best among the different champagne brands in the country. 
The long-lasting taste and aroma move further to make things better and you will always find yourself enjoying a drink or two of this fine champagne. 
Dom Ruinart Champagne
 
Approximate Price - ₹. 5,000
Minerals, salt, grapes and a lot more go into the making of one of the oldest champagnes called Dom Ruinart Champagne. While the delicious taste of this champagne will capture your mind, you will also turn your attention to the pleasant aroma of flowers that comes out of this unique champagne. Moreover, when compared to other champagne brands, it is affordable and will be termed a good choice for all occasions. 
So if you wish to experience a glass of champagne that makes you melt with its aroma, you need Dom Ruinart Champagne. 
Krug Champagne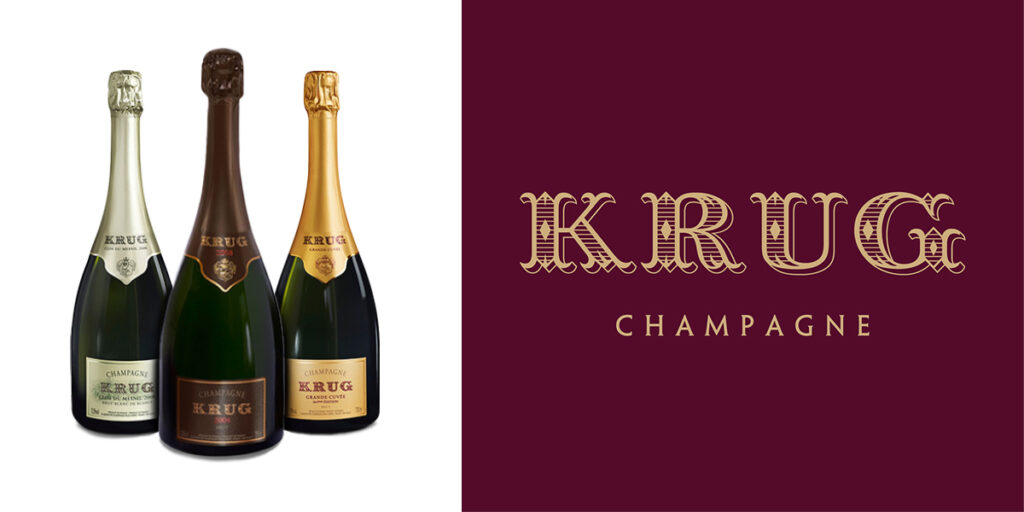 Approximate Price - ₹. 6,000
Founded in 1843, Krug Champagne is a brand that is well regarded not only for its years of experience but also for the quality of products that they offer. And one of their top products is Krug Champagne, which is loaded with nuts supplemented with honey. Due to that, the sense of taste that one receives from this classic drink will stay in the back of your mind for a long time. 
The combination of fruity flavours is another aspect that goes a long way to be a major hit with Krug Champagne and you will be glad about all that it has to offer. 
Moet & Chandon Brut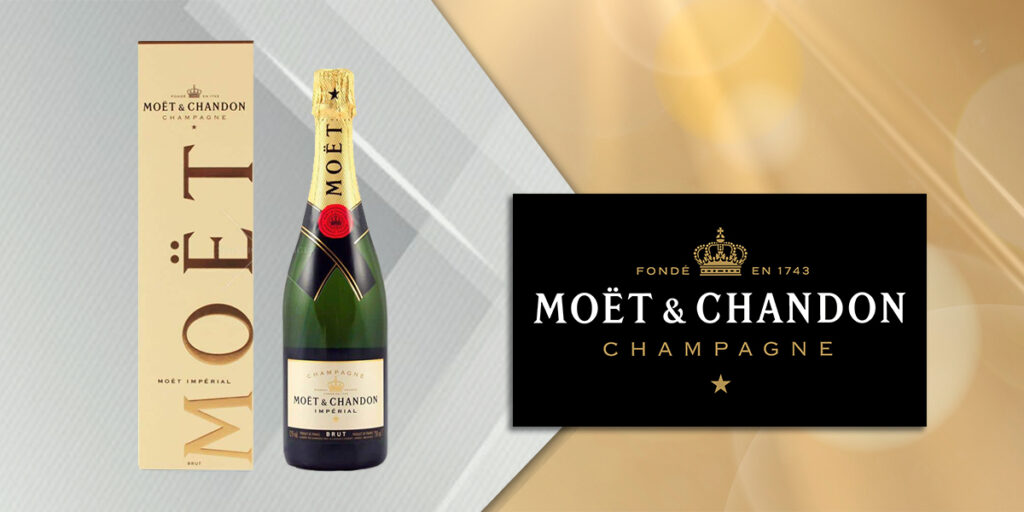 Approximate Price - ₹. 5,000
A blend of Chardonnay, Pinot Noir and Chein Blanc makes all Indian-brand of champagne one of the best in the market. As the aroma settles in, you will begin to experience how champagne needs to taste and will understand why we called it one of the best in the market. The special combination of apple, grapes, orange and strawberries are a few more factors that come in at the right time and make this drink a classic. 
Apart from that, the speciality of vanilla also calls for a surprise and it will be one that you never saw coming. 
Ayala Champagne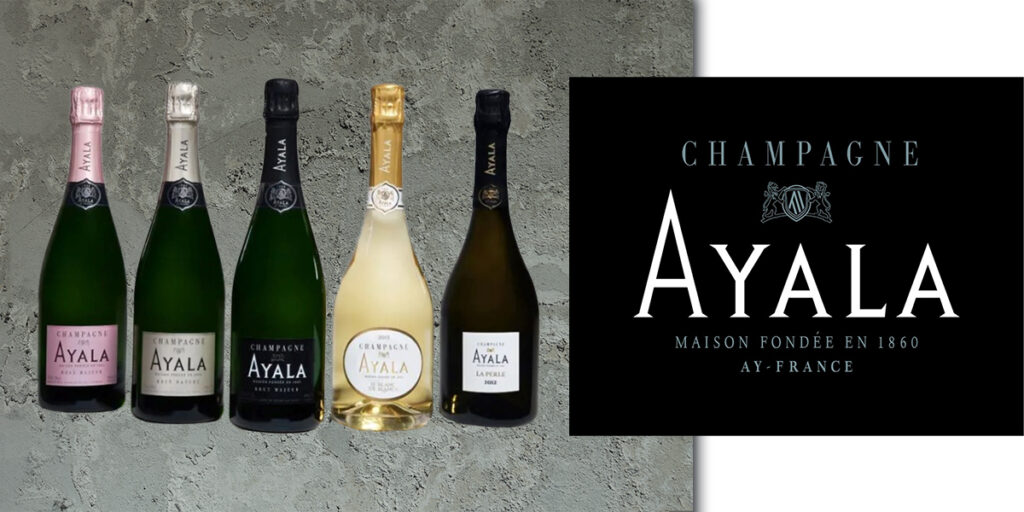 Approximate Price - ₹. 5,500
Ayala Champagne comes into the picture as another top champagne brand by bringing in a mix of citrus and green apple with the added benefit of plum. Due to this special mix, the taste that it generates is delicious and you will surely fall in love with it. Originating in 1860 in the vineyards of Ayala, this particular champagne not only has history but all the right elements to keep the party going. 
The classic mix of Chardonnay, Pinot Meunier and Pinot Noir is another aspect that works for the better. 
Pierre Taittinger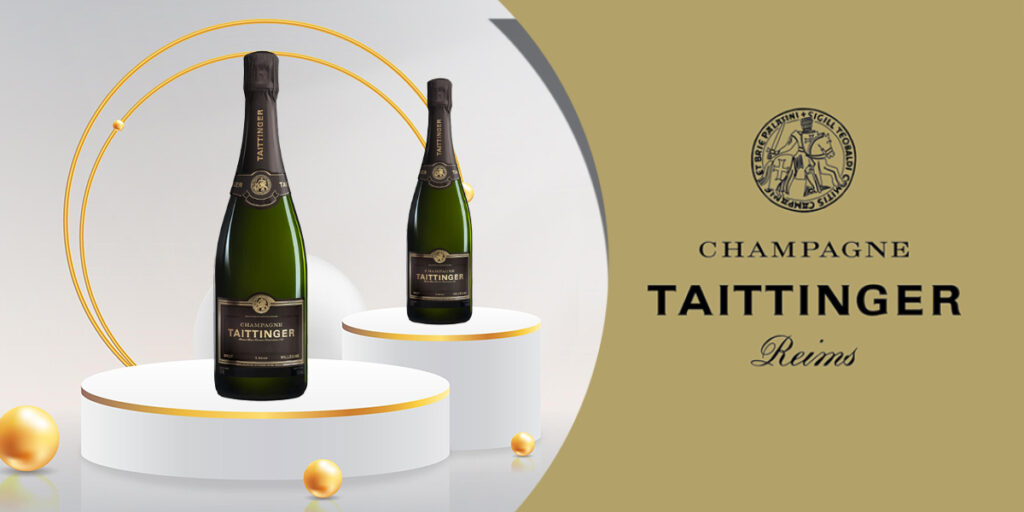 Approximate Price - ₹. 6,000
A husky texture and a mix of Chardonnay and Pinot Noir, make Pierre Taittinger melt in your mouth as you begin to enjoy the drink. Since it is harvested for a long time, you will certainly feel the difference when you start comparing this champagne to the rest. The different experiences that it provides will certainly be a great hit in helping things get started and will go a long way in setting the stage on fire. 
Palmes D'OR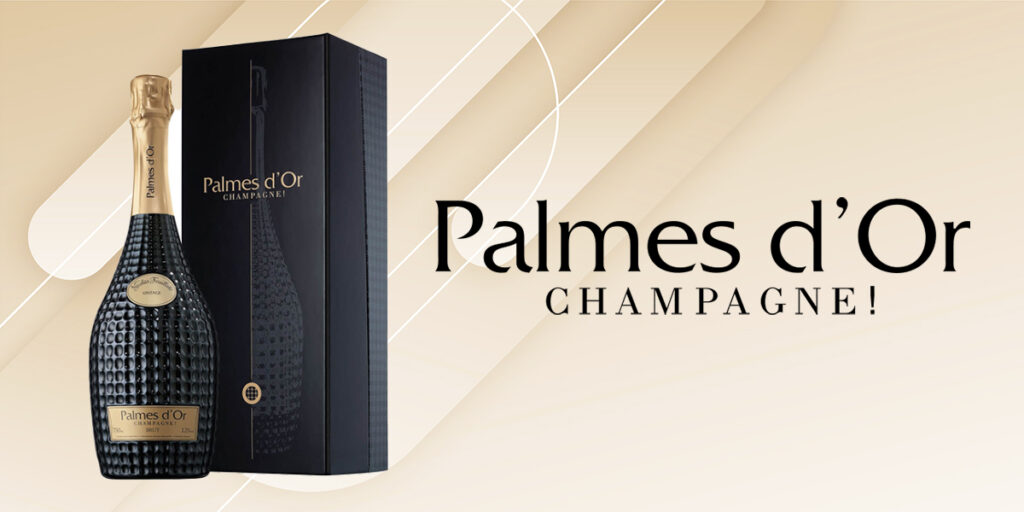 Approximate Price - ₹. 16,000
People who have consumed Palmes D'OR have always spoken about the same as a masterpiece that blends in perfect harmony. The feel of a toasty bouquet makes things all the more exciting and you will begin to experience a fine glass of champagne. As the ingredients help make the process of consumption a lot more flexible than what one could imagine, you can mix things up with pork, seafood and a lot more. 
Points to be Noted
As we all know, the consumption of alcohol brings in a lot of risks and being aware of the same is highly important.
Being responsible while drinking is something that everyone needs to follow and should never drink and drive. 
Which grapes are used in Champagne production?
Typically, there will be Chardonnay, Pinot Noir, and Pinot Meunier as the three predominant kinds. The remaining four grape kinds are Arbane, Petit Meslier, Pinot Blanc, and Pinot Gris, making a total of seven grape varieties used.
Why does champagne cost so much?
the traditional method, which is intricate and time-consuming, is used to make champagne. This necessitates fermentations for the wine and longer ageing than with many other sparkling wines. Champagne has also succeeded in positioning itself as an aspirational good, which raises the value of its brand.