India's Best Watch Brands with Recommendations: One Should Have 
Wearing a good watch is more than just a requirement; it reflects our sense of style, desire for authenticity, and status. However, with the vast number of brands available, it can be difficult to choose the best one. To help you navigate the market, here is a detailed guide to the top watch brands in India.
Introduction
Wrist watches have come a long way since their inception in the 18th century. They are not just a practical way to keep track of time, but also a symbol of how far humanity has progressed. Therefore, it is important to invest in a good quality watch. However, with so many brands to choose from, it can be confusing to decide which one to go for. Here is a list of the best watch brands in India to help you make an informed decision.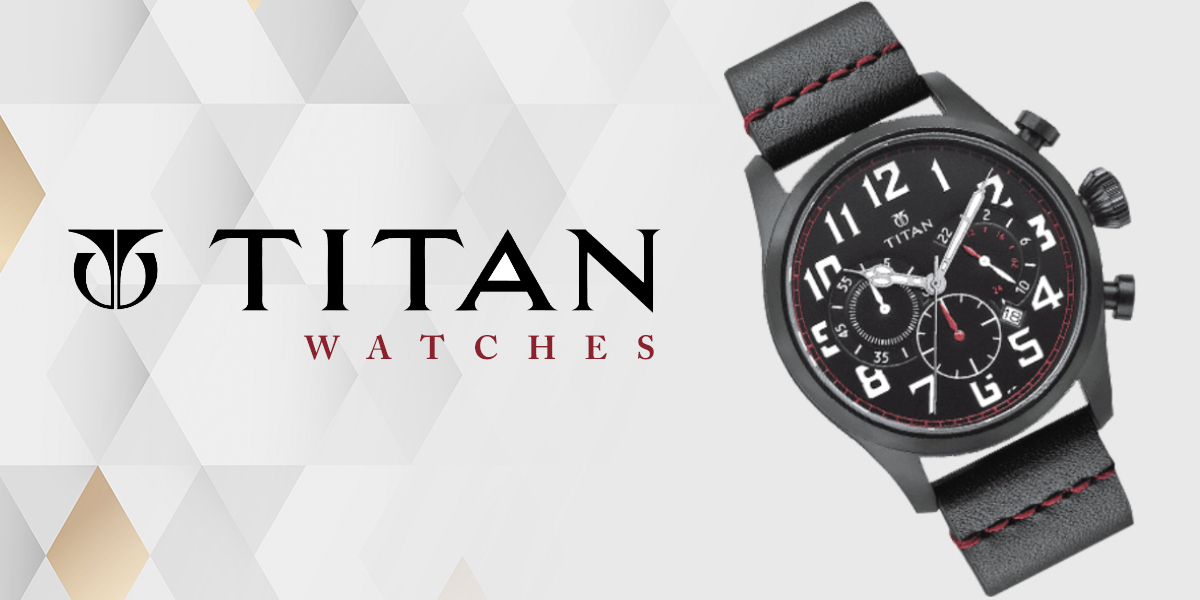 Titan
Founded in 1984, Titan has established itself as a leading brand in the Indian market and also India's best watches brand. It offers a range of high-quality, affordable best watches under its various in-house brands such as Fastrack, Sonata, and Helios. Here are some key points to consider when looking at Titan best watches:
Wide range of collections: Titan has a variety of best watches to suit different styles and preferences.
Affordable: Titan offers best watches at a range of price points, starting at INR 1,500 and going up to INR 20,000. This means there is a watch for everyone within their budget.
A form of expression: In addition to producing quality products, Titan uses its products as a way to express its values and brand identity. From its memorable commercials to the design of its best watches, Titan encourages its customers to use its products as a form of self-expression.
Top Brand Watches in Titan:
Khadi by Titan (Special Edition Men's & Women's Watch): This premium quality watch has become a popular choice for its unique design and features. It is priced at INR 4,995.00.
Anthracite Dial Stainless Steel Strap Watch: This classic analog watch is a stylish and affordable option, with a price of INR 5,695.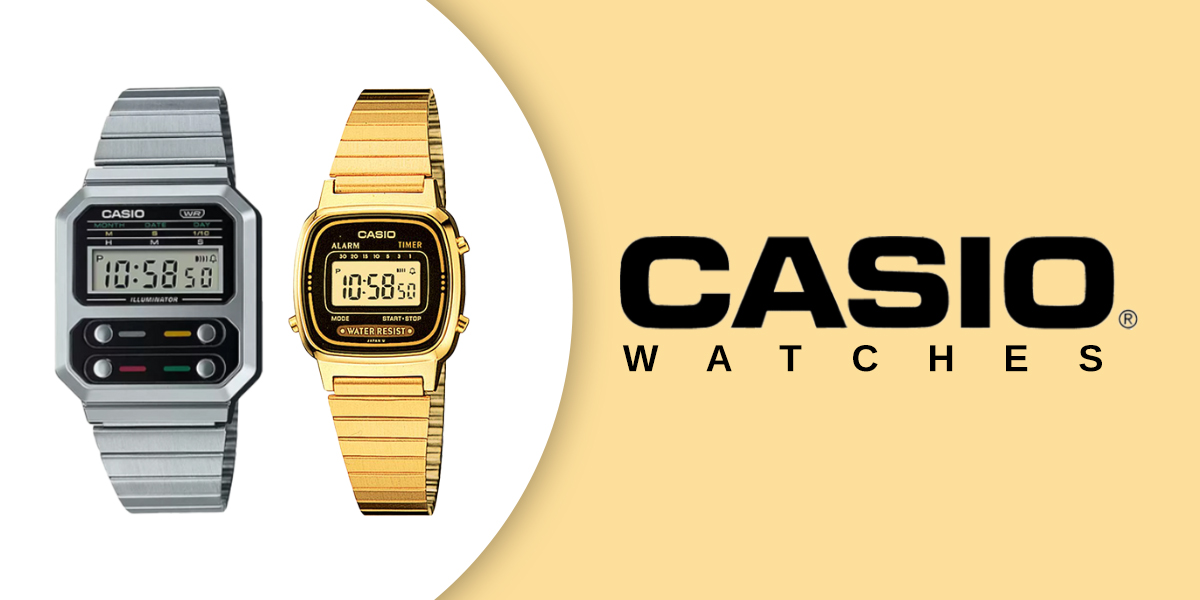 Casio
Casio is another international brand that has made a name for itself in the Indian market. Originating from Tokyo, Japan, Casio has become an iconic brand known for its innovative and high-quality products. Here are some key points to consider when looking at Casio best watches:
Durable: Casio best watches are known for their durability and reliability.
Advanced features: Casio is known for its advanced features, such as GPS and solar power, which make it best watches practical and convenient for everyday use.
Range of styles: Casio offers a range of styles, from sporty to dressy, so you can find a watch that fits your personal style.
Top Best Watches in Casio:
G-Shock Rangeman: This rugged and durable watch is perfect for outdoor activities and has a range of advanced features such as GPS and solar power. It is priced at INR 14,995.
Edifice EQB-800: This stylish and sophisticated watch is perfect for formal occasions and has advanced features such as Bluetooth connectivity. It is priced at INR 22,995.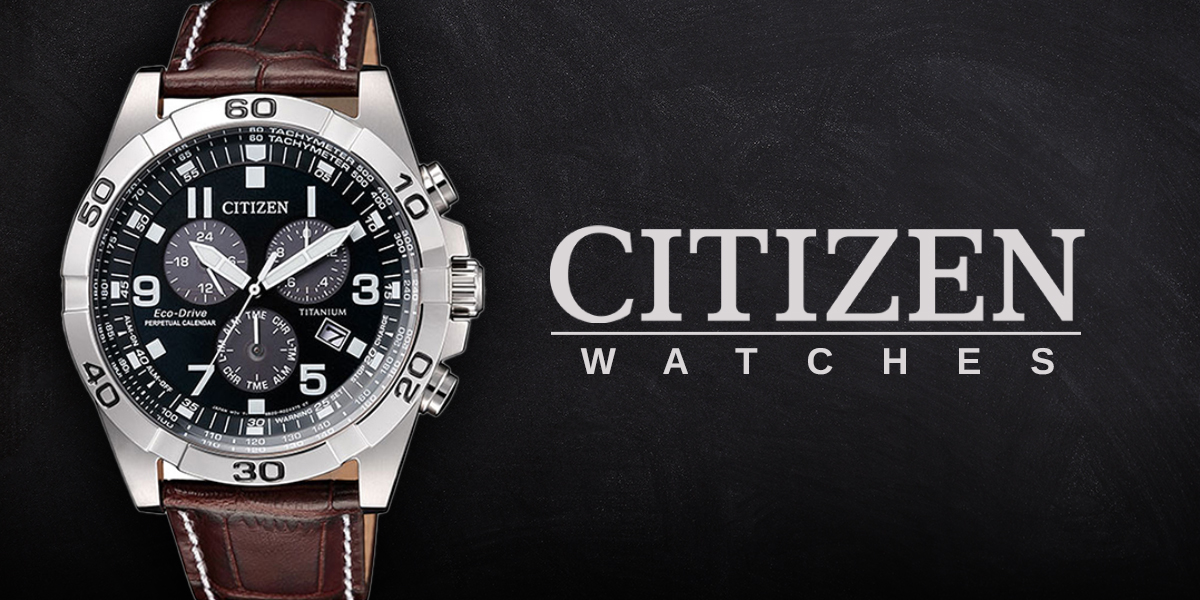 Citizen 
Citizen has created a reputation that is unmatched. The Japanese powerhouse entered the Indian market a long time ago and has since gone up the ranks to be a brand that everyone looks up to. From wristwatches to chronographs, they have always begun and ended the debate with expansion. Thanks to that, Citizen is another brand that will provide you with a long list of options to choose from. The timeless design and other ingredients that come with it make the product attractive and authentic. Here are some key points to be noted when looking for best watches in Citizen:
A premium brand: Citizen has always positioned itself as a premium brand, which again, talks a lot about the timeless design that their products boast. Beginning the cycle with ₹15,000, their products could even go up to ₹1,50,000, if you're scrolling through their Eco-Drive range of collections. However, they also have wristwatches that come at lower rates beginning from ₹5,000.
The hit series: Citizen's Quartz is a hit series of best watches that has managed to cater to a wide area of needs and requirements. The series boasts a top collection for both men and women and starts at a price range of ₹7,000.
A professional look: Sporting a Citizen watch will do half the job in completing the professional look. As their best watches meet the premium demand, they go well with suits and will certainly be apt for the occasion.
Top Best Watches in Citizen:
AR Eco-Drive: One look at this classic product and you are bound to explore more about it. The AR Eco-Drive from Citizen was an instant hit as it brings forward a unique appeal that goes well with anything that you wear. Thanks to all that, the product will always remain a classic, just like the brand.
Eco-Drive Titanium Perpetual Chrono A-T: Another classic from Citizen is the Eco-Drive Titanium Perpetual Chrono A-T. While it may not include an impressive set of features, it forms the true essence of quality and class. Like the AR Eco-Drive, you can wear this watch for any occasion and it will certainly blend well.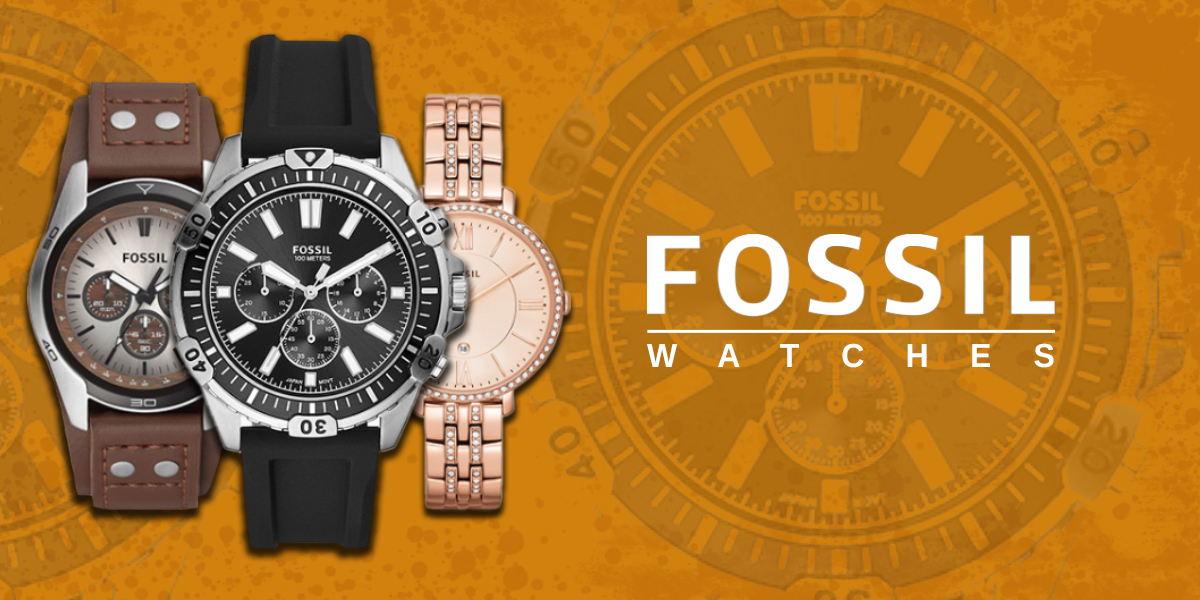 Fossil
The wristwatch industry is not short of players, and another impressive lineup comes from Fossil. The American manufacturer is known for products that blow your mind, both in terms of quality and price. Founded in 1984 and originated from Texas, the Fossil group has grown over the years and has certainly gained an important position in the market. While its pricing is not exactly affordable, many would consider it to be moderate and apt. Due to that, it is a brand that brings in quality but at a price that will make you think. Here are some key points to be noted when looking for best watches in Fossil:
Classy design: A notable USP that Fossil best watches have is a classy design. You will fall in love with their products and will often be considered a unique purchase. Due to that, some may even call it a more affordable option than Citizen or Casio.
Different types of best watches: Fossil is not short of best watches and will never be so in the future. Their range of products includes full black and chronograph watches that, in turn, come from different series of watches. As a result, you will once again have a lot to choose from.
More than just watches: While Fossil is most famously known for watches, they also have entered other markets and produce apparel, jewelry, wallets, handbags, and so on. Hence, watches are not the only thing that they produce, as they look to develop towards being an important choice for fashion
Top Best Watches in Fossil:
Fossil Q Q Commuter: As a hybrid smartwatch, the Fossil Q Q Commuter never fails to impress. The watch is packed with a plethora of features, including Bluetooth technology and a sleep tracker. Thanks to this, it does more than just tell you the time; you can also view social media and email notifications. Therefore, the price tag of ₹ 12,995 is justified.
Neutra :Neutra aims to achieve something extraordinary with its watches. It is more than just a simple product, as it is crafted to merge mid-century architecture with a modern appeal. The minimalist style of design that it achieves with these traits takes things further and helps you understand why it is priced at ₹ 9,495.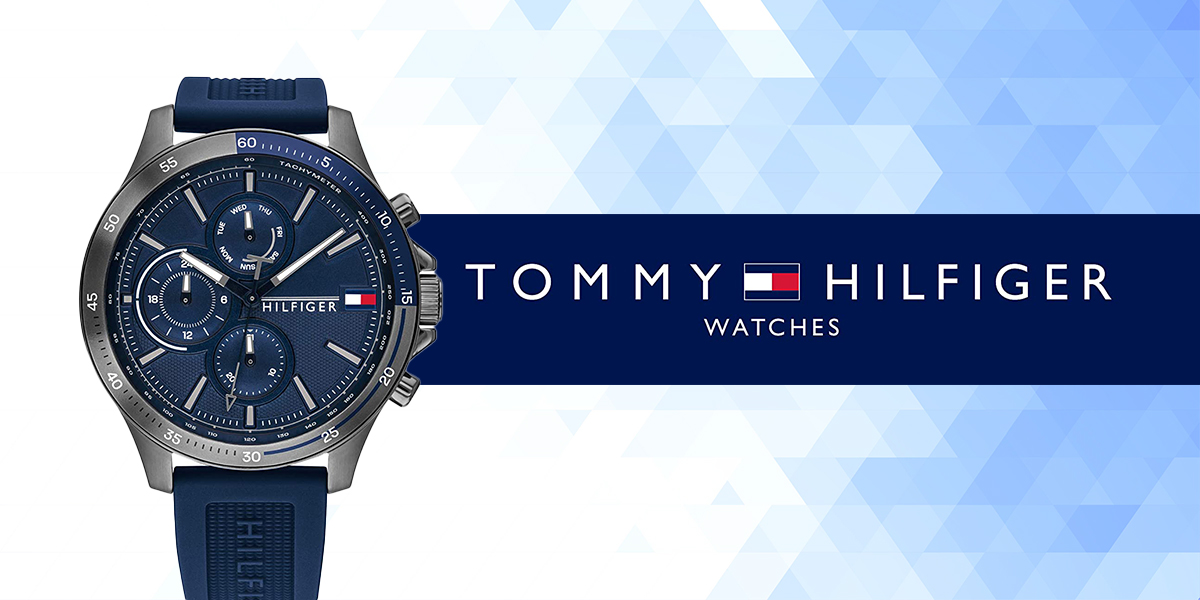 Tommy Hilfiger
Tommy Hilfiger is another premium brand known for manufacturing an impressive range of products in various categories. The apparel brand is also famous for its best watches, which will certainly match your outfit. As an innovative and unique brand, Tommy Hilfiger provides the market with quality by putting forth its best products. Their huge collection of chronograph best watches stands as a prime example of how to make a product consistent and relevant. Here are some key points to consider while looking at best watches in Tommy Hilfiger:
Collection at different price ranges: Tommy Hilfiger will not leave you wanting. They will always have the right products for you and will complete the deal in style. While they don't have a specific series, they meet such requirements with variety and thus solve any type of demand placed in front of them.
Quality: Any review of Tommy Hilfiger and its products is bound to mention quality, as it is the main factor that the brand promotes. Each watch is neatly crafted to perfection and meets the essential requirements one needs from a watch. Therefore, quality is not in short supply when it comes to Tommy Hilfiger.
One of the world's leading brands: Tommy Hilfiger and its collection of best watches may not be a leading manufacturer in India, but when you look at things on a global level, you will acknowledge that they are certainly among the best. As a result, when you shop at Tommy Hilfiger, you are choosing products from a world leader.
Top Best Watches in Tommy Hilfiger:
Damon Black IP Mesh Watch: Tommy Hilfiger has a wide collection of men's best watches, and the Damon Black IP Mesh might be one of the best it has to offer. The stylish watch comes with a unique array of features that you will instantly forget the moment you look at the watch. The classic design and instant appeal will always get the better of you.
Gent's Luke Rose-Tone Watch: Whether for formal or casual wear, this particular watch is going to do the trick. It comes packed with a complete and fresh look that will always make your eyes find the product attractive. The brown leather accessories take things a step further and bring together a perfect match for anyone who purchases it.
Important Tips for Buying the Right Watch
Attention to detail - If you're in the market for the perfect watch, you need to spend the right amount of time exploring the product. An approach that comes with paying attention to detail will surely make sense and benefit you.
A budget - Sticking to a budget is another smart move. If you have a proper budget in mind, you can move forward to eliminate a few brands and only look at ones that meet your requirement.
Brand reputation - A good and reputable brand will always promise one thing: quality. They will hardly compromise on the same and will ensure to provide you with what you want. Hence, reputed brands come with quality products. 
Compare - comparing or putting products against each other is another trick that will help you seal the deal. It tends to help you get an idea of what to choose and why to choose one particular product over the other.
Purchase benefits - if you're going in for a premium brand, you may very well look into purchase benefits and explore more on the same. In this manner, you will be struck with offers and deals that are too hard to resist. 
For more offers and deals on best watches go through KaroBargain Coupons and deals.
Wrap Up
By reviewing brands, tips, and FAQs, you should be able to form an opinion or preference for a particular brand. However, if you're still unsure, consider going back to the tips and thinking about your requirements. Then, explore the best watch brands in India again. Each brand has its own unique qualities - for example, Titan is known for affordability, Casio has a wide variety, Citizen is known for professional best watch, Fossil is unique, and Tommy Hilfiger has instant appeal.
Which watch brand is considered the best in India?
In terms of sales, the market leader for watches in India is Titan. As a result, the company is often credited as the best watch brand in India, followed by Casio and Fossil.
Which brand offers affordable watches?
To be a leading watch manufacturer and seller, it's important to produce affordable watches, and Titan has been successful in this area. The company leads the charts in terms of affordability, followed by Fastrack, Citizen, and Giordano.
Which brand is the best for both men's and women's watches?
Fossil, Police, and Titan are popular choices for both men's and women's watches. They offer a range of collections at affordable prices.
Is Fastrack an Indian brand?
Fastrack is a sub-brand of Titan, so it is an Indian brand. The company produces durable and strong watches for young people.