All you need to add a colour pop to your dull day is a bright shade of lipstick. Be it a bad hair day, a stressful work day, or a celebration.  Lipstick has the magical power to create fascinating shapes and colours. One could wear lipstick to scream their signature. Makeup trends come and go throughout decades of the fashion revolution, but one thing never changed. The love women have for their lipsticks.
There are lots of brands, that brought their best to design, formulate and create millions of shades and textures of lipstick. These lipsticks helped women around the globe to look exquisite and to be feminine even in the worst tragedies. Let us look at the brands that help the women of India add colour to their looks. 
M.A.C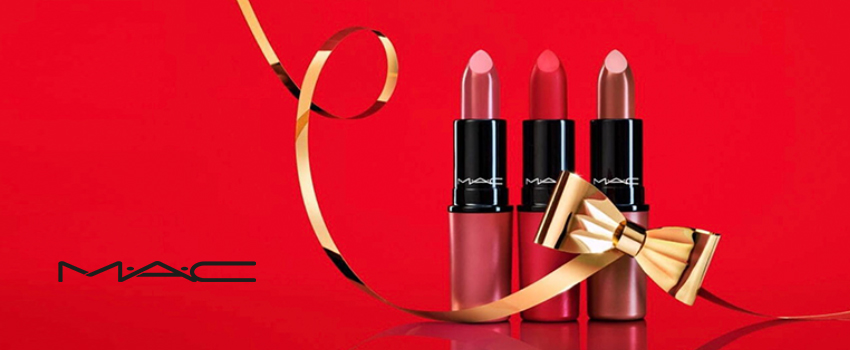 MAC Cosmetic is a Canadian-based makeup manufacturer. They deliver conscious beauty without compromising on inclusivity. Their lip products are welcomed by artists and makeup enthusiasts around the globe for their high performance and ingredient quality.  MAC shell high shine lipstick to matte finish lipstick. They also sell their products in mini sizes for making them travel-friendly and affordable. 
Huda Beauty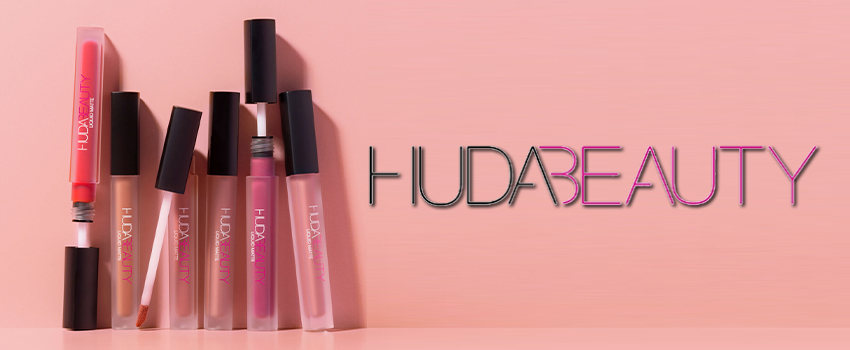 The brain behind Huda Beauty,  Huda Kattan is an America-based make-up artist. For Kattan who grew up in the US facing racism make-up was a way to boost her confidence. With Huda Beauty's product, she intends to share this confidence with women around the globe. Huda Beauty lipsticks are highly pigmented and affordable. 
 Maybelline New York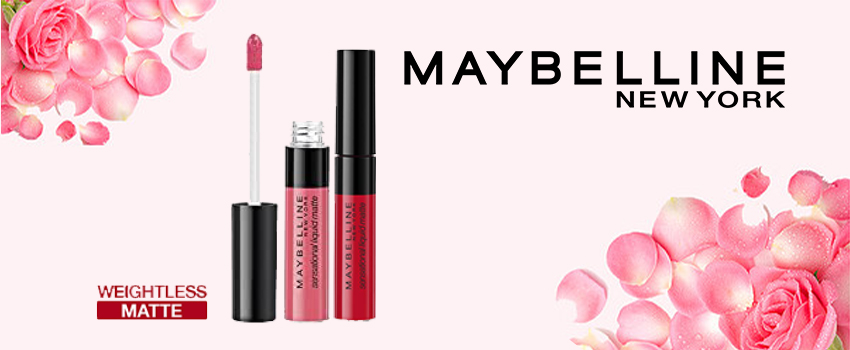 Maybelline is a globally recognised brand for its wide range of products within a flexible price range and has a wide range of product selections. Maybelline New York lips have a comfortable formulation which makes them best for everyday use. The colour sensational Maybelline New york lipstick and  Super Stay Matte are people's favourite lipstick from the house of Maybelline. They sell lipstick that is long-staying and smudge-proof.  Maybelline enriches its lipsticks with vitamin e for lip care and protection. 
Charlotte Tilbury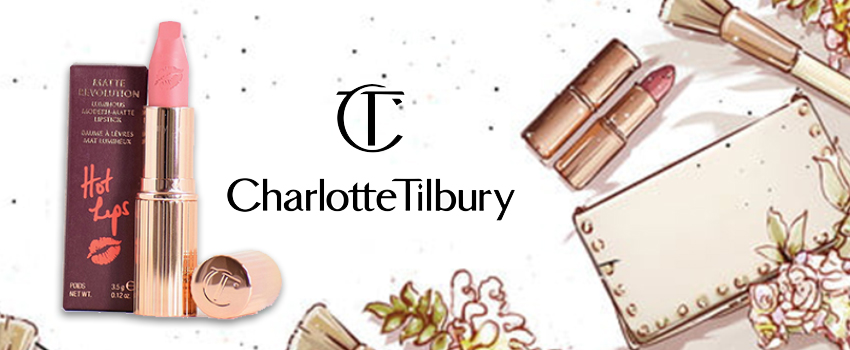 If you feel like Charlotte Tilbury is expensive, well you are not alone. Even when they are in a high price range it is one of people's favourite lipstick brands. Charlotte pillow talk collection is one of the most beloved collections. Their lipsticks are smooth, nourishing, hydrating and long-lasting. They are best suitable for a minimalistic everyday look. 
Revlon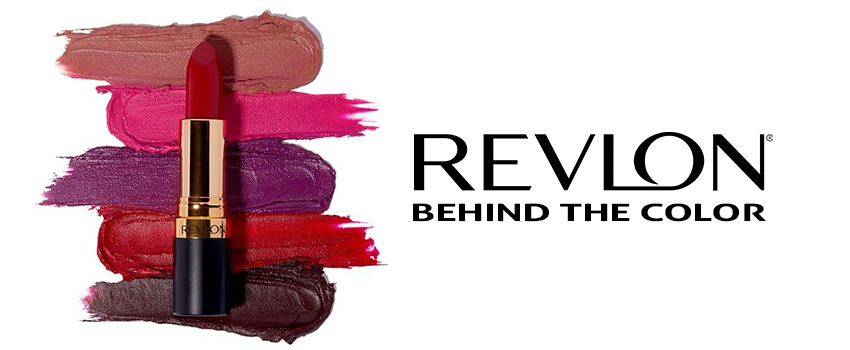 Revlon lipstick products are enriched with ingredients to dehydrate and nourish lips. The use of added ingredients like vitamin E, aloe vera and moisturizer will help you achieve a perfect smooth lip that can last for a long. They offer a wide variety of colours, textures and formulations to suit all skin colours and skin types. Revlon's lipsticks are also fragrance-free and taste-free. 
 NYX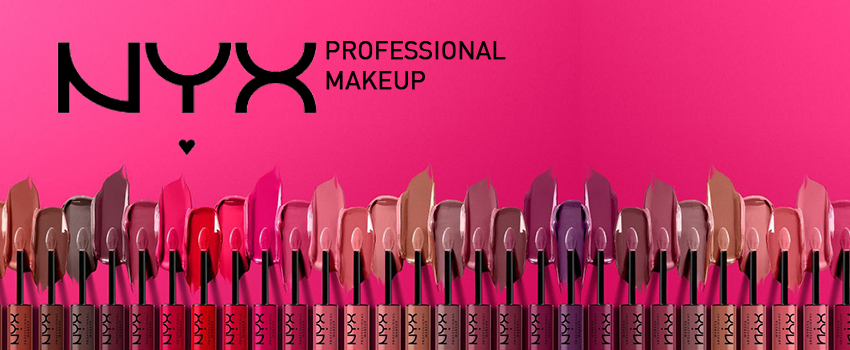 For soft and creamy finished lipstick, NYX Professional Makeup is the best choice. NYX offers every product a beauty enthusiast would want. Their lip products are designed to be comfortable, lightweight and long-lasting. Their products are smudge-proof and offer diverse colour palettes. 
Sugar Cosmetic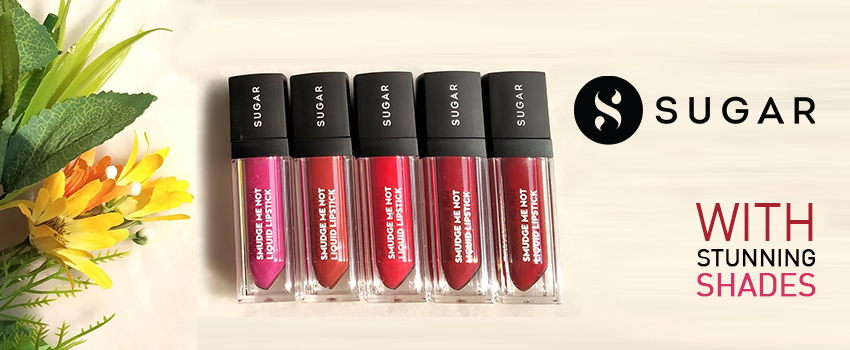 The lip products of Sugar cosmetics are paraben-free and have no other harmful chemicals. Sugar Cosmetic lipsticks are good for everyday use. The formulation of these products makes them lightweight, long-lasting and gives full coverage.  The lipsticks are intensely pigmented and enriched with vitamin E. They can last up to 10 hours with no smudging, cracking, feathering or fading.
 Faces Canada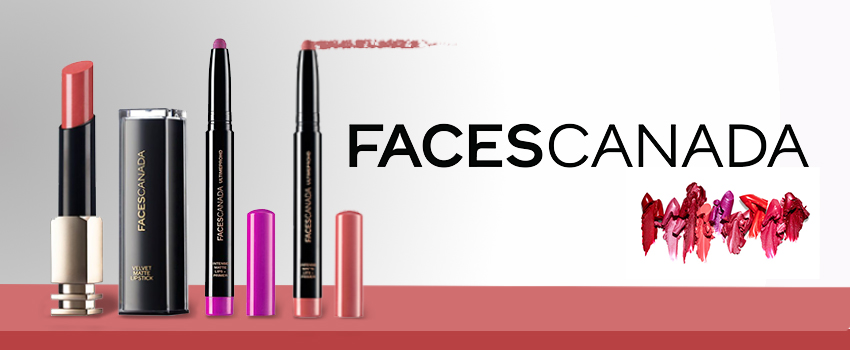 Faces Canada has a high-quality affordable range of lipstick collections. The intense pigmentation can intense colour to the lips in just one stroke. Their products are enriched with jojoba oil and Vitamin E for lip protection and care. 
Lakmé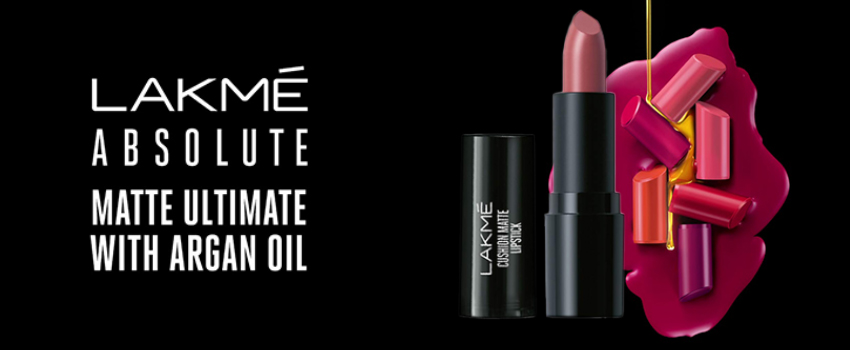 Lakmé is India's own cosmetics brand that delivers affordable and quality cosmetic products. Their lip products are infused with Vitamin E and Argan oil so that it leaves your lips feeling soft, supple and hydrated. The products are formulated to be non-sticky, comfortable and lightweight. The lipsticks are highly intense and they give an intense colour payoff.  
Colorbar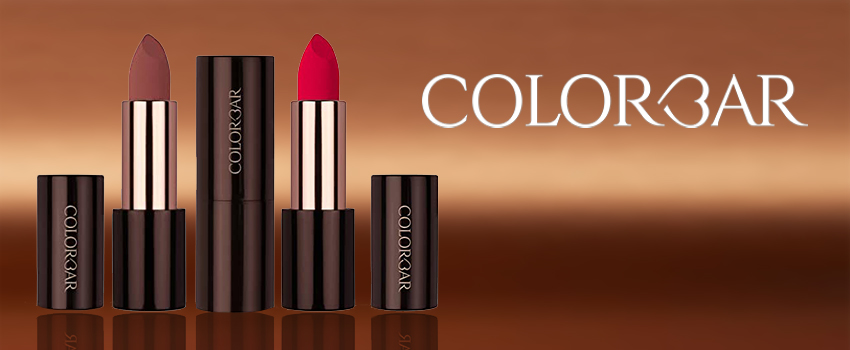 Colorbar offers a wide range of lipstick shades and textures which are 100% cruelty-free. They are enriched with shea butter, vitamin E and jojoba oils to moisturise and nourish the lips. The brand believes n the ethos of gender neutrality and with the products of Colorbar, one can express their uniqueness. Colorbar lipstick's innovative formulation helps your lips achieve intense moisture along with high colour payoff, they won't weigh down on your lips they have a very lightweight texture, transfer-proof and long-lasting. 
Wet n Wild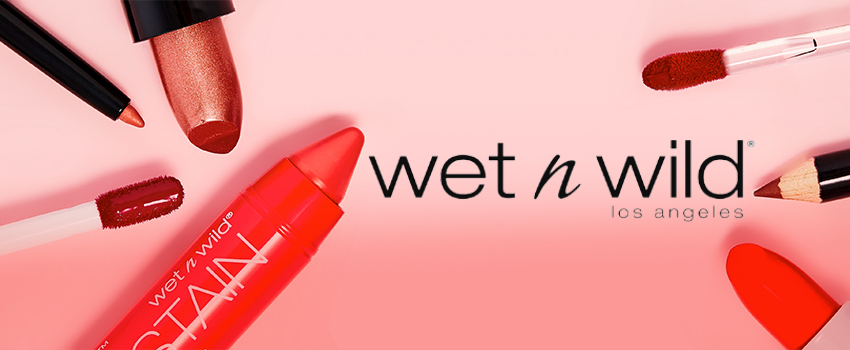 Wet n Wild is an American-based cosmetic company that sells cruelty-free makeup products, their goal is to sell high-performance, quality makeup products at affordable prices. Wet n Wild has a wide collection of lipsticks ranging from subtle nudes to metallic lip shades that are apt for everyday subtle looks to be extra for your Halloween look. 
Elle 18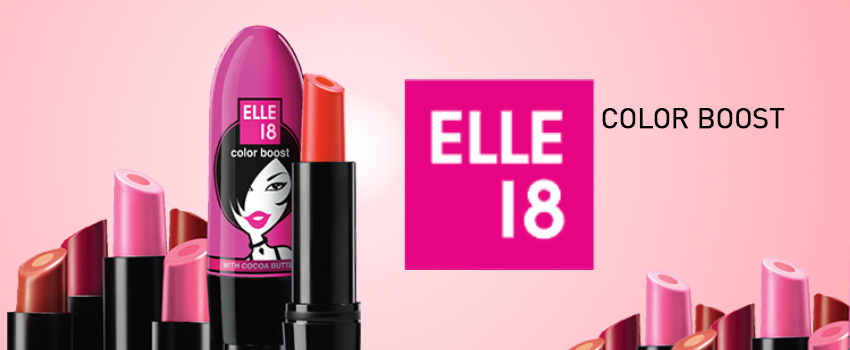 Elle 18 is an Indian cosmetic brand that became the favourite of Indian youth of all time. They deliver products with bright colours and quality to add a little punk to your life. Elle 18 offer more than 30 shades of lipstick colours in matte, sheer and satin texture. Their packaging is small and travel-friendly. The new formulation of Elle 18 promises intense colour pop and their lipstick range is very affordable too.
Mamaearth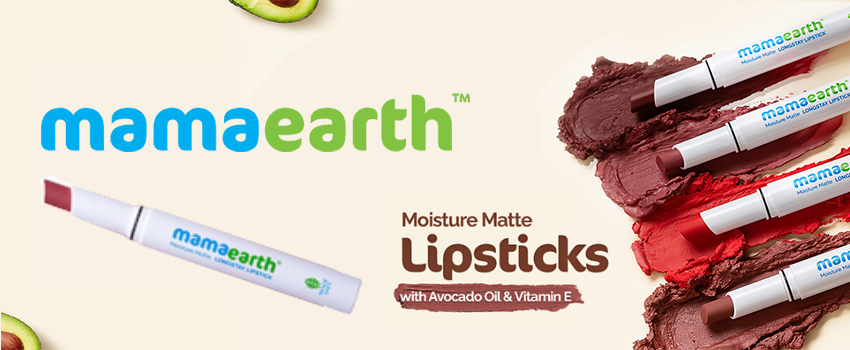 Mamaearth has become a sensational brand among Indians for its high-quality and affordable products. The Mamaearth cosmetic products including lipsticks are toxin free, they are best suitable for people with sensitive skin. The lipsticks are formulated with vitamin E and avocado oil for hydrated supple soft lips. They are made from 100% organic ingredients and combined with ayurveda and science to make it an international standard product.
My Glamm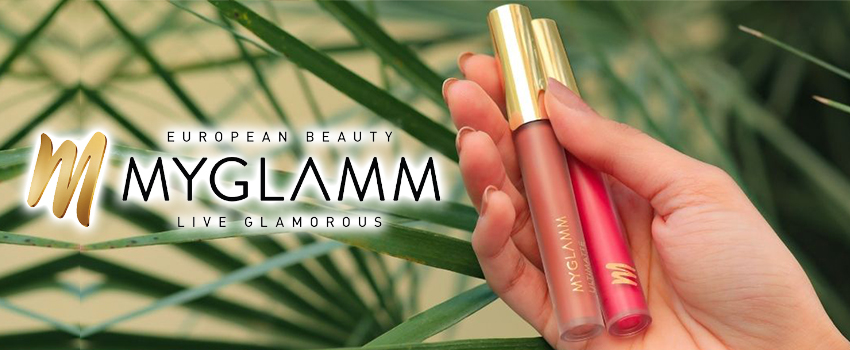 MyGlam has formulated some highly-pigmented lipstick collections that are enriched with vitamin E and argan oil. Their lipstick collection on the application gives a burst of colour that can last for up to 8 hours. The presence of Vitamin E and argan oil help keep lip well-hydrated and moisturised. The miracle formula of the lipsticks makes them long-lasting, waterproof and smudge proof making them a perfect choice for everyday use. It has a comfortable texture and has stolen the heart of many.
SwissBeauty
 
Swiss beauty is a young cosmetic brand that soon grew to be the favourite of many. Their lip products are affordable and of high quality. The brand started in 2008 delivers lipsticks with rich texture and pigmentation. The colour range offered by SwissBeauty is inspiring, classy and unique. The high-quality lipsticks of SwissBeauty lipsticks are imported from Italy, Japan, Germany and Taiwan. The lipsticks offered by SwissBeauty have beeswax in them to keep your lips hydrated. The SwissBeauty lipsticks also promise to last for 12 hours without fading. 
Renee Fab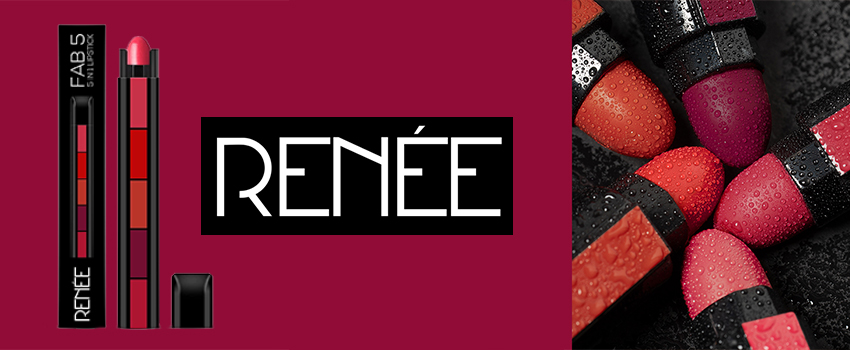 Renee Fab offers innovative and colourful lipsticks for perfect pouty lips. The product contains vitamin E for lip nourishment. The brand delivers long-lasting smudge and transfer-proof lipstick. The Renee matte lipsticks are very hydrating and don't make your lips appear flaky. Their products are vegan and cruelty-free. 
Which lipstick brand is best for daily use?
Best Overall: SUGAR Cosmetics - Matte As Hell - Crayon Lipstick. Best Budget: RENEE Madness PH Stick. Best Moisturizing: LAKMÉ Liquid Lipstick. Best Longevity: L'Oreal Paris Color Riche Moist Matte Lipstick.
What type of lipstick looks most natural?
Nude lipstick shades are used to create a more natural appearance
Which lipstick is best for healthy lips?
Instead, go for a lipstick that is a blend of shea butter, jojoba oil, argan oil and castor oil so that it can hydrate your lips while being non-toxic in nature. Also, look out for products that are pigmented using vegan formulations