Since time immemorial, India has been the leading market player in the gems and jewellery industry. It is the second-largest gold consumer and has a 29% share in the world's consumption of gold. It has a legacy of exporting high-grade jewellery products across the globe. 
It is also an exporter of gold and silver jewellery to the US, Japan, China, and Europe. The export value in FY 2021 was US$ 29.63 billion. The jewellery exports from India are governed by The Gem & Jewelry Export Promotion Council, Mumbai, founded in 1996.
The gems and jewellery industry contributes more than 7% to the country's GDP and accounts for 10% of its entire export basket.
Behind these outstanding achievements, several jewellery brands in India have made their presence felt worldwide. Here we discuss the top 25 jewellery brands in India.

Jewellery Brands in India
Tanishq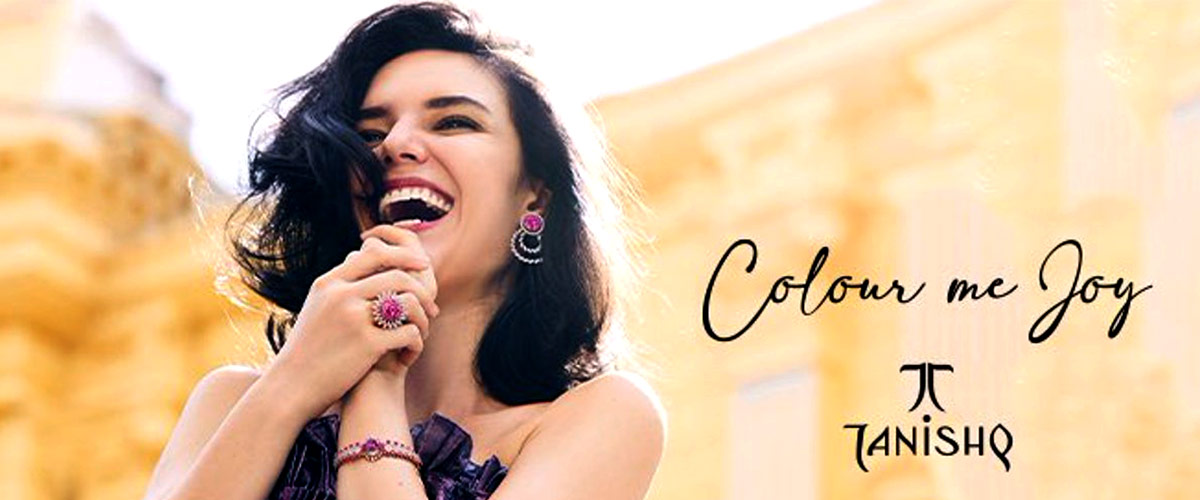 Coming from the house of Tata, the name Tanishq marks the jewellery brand segment of Titan Company Ltd, based in Tamil Nadu. It was founded in 1994 as a joint venture between Tata Sons and Tamil Nadu Industrial Corporation (TIDCO). Titan Group is the leading maker of eyewear, watches, and perfumes.
Tanishq is a leading and one of the most trusted jewellery brands, with over 300+ outlets in India and around three in the UAE. It produces a wide range of jewellery items. Its Mia range is for the working women. Similarly, it has brought out the Rivaah range of products for the wedding segment. Mirayah and Swayahm are also other popular ranges from the company. 
Malabar Gold and Diamonds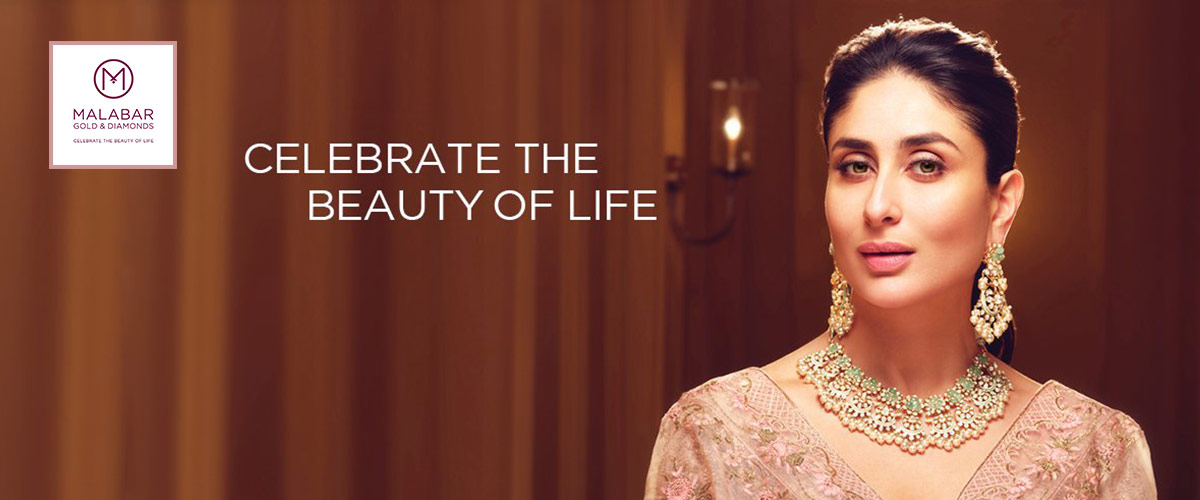 It is a popular jewellery group headquartered in Kozhikode, Kerala. With more than 260 showrooms in 10 countries, it is one of the world's largest chains of jewellery stores. It was founded in 1993 by M.P. Ahmed. From then on, it has grown big across the globe. It has eight outlets in the Gulf region. It also entered the US market in 2018 and registered steady growth. 
They deal in a variety of gold, silver, and diamond products. Their branding consists of Divine, Ethnix, Starlet, Precia etc., catering to the demands of different sections of the society. It was selected as one of The Economic Times Brands in 2019. 
Kalyan Jewellers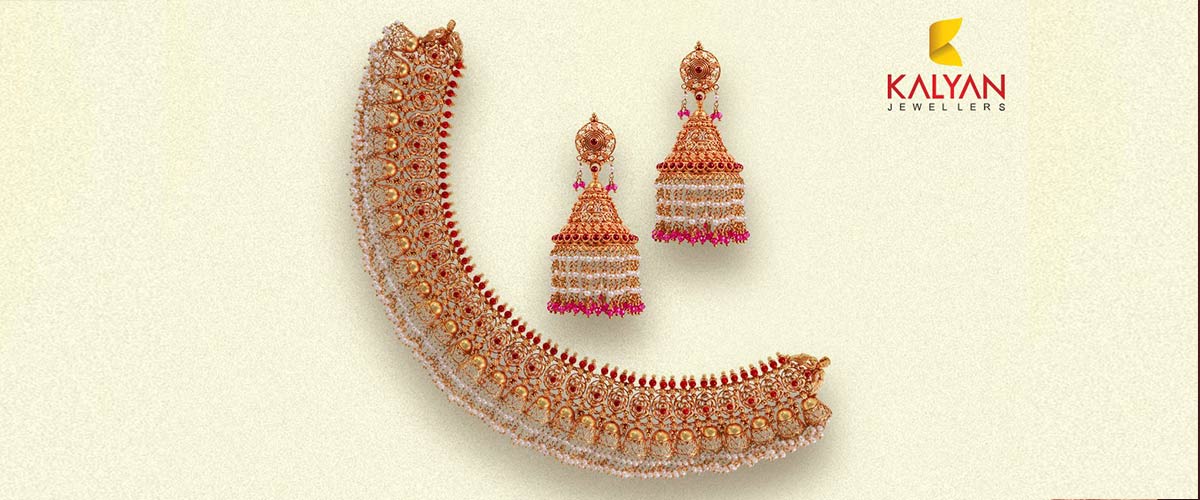 With over 100 stores, Kalyan Jewellers is one of the leading jewellers in the country. It has its presence across all the major cities in the country. Founded in 1993, it opened its first store in Thrissur, Kerala. In 2021, it opened its Initial Public Offering and later was listed publicly. Over time, the brand ambassadors of Kalyan Jewellers have been many famous Bollywood personalities, including Katrina Kaif, Sushmita Sen, Sonam Kapoor, etc.
It has a variety of product ranges for different sections of society. Their leading brandings include Muhurat, Mudhra, Nimah, Tejasvi, Rang, Anokhi, etc. Candere- a brand by Kalyan Jewellers, has a huge demand in the jewellery industry.
P C Chandra Jewellers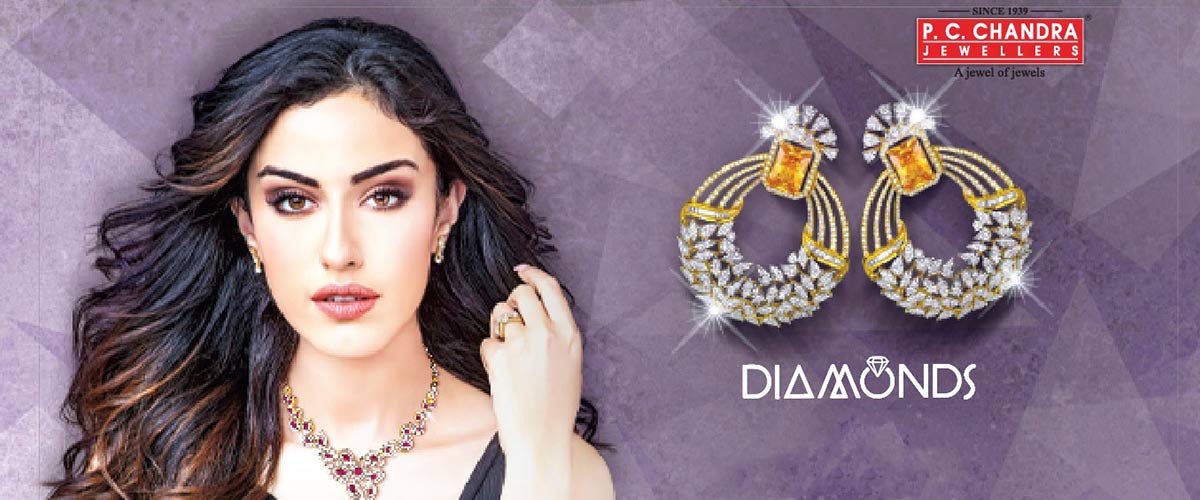 Founded in 1939, the P C Chandra Jewellers has grown to become one of the major jewellery houses in the country. It was founded by Purna Chandra, who had a passion for creating bold and legendary designs. With an experience of over eight decades, it has a wide reach across the country. It has showrooms in 8 eight cities in the country, including Agartala, Bhubaneswar, Delhi, Noida, Bangalore, Mumbai, Jamshedpur, Ranchi and several locations in West Bengal.
P C Chandra Jewellers is known for its exquisite designs, superior craftsmanship and exceptional product quality. 
Tribhovandas Bhimji Zaveri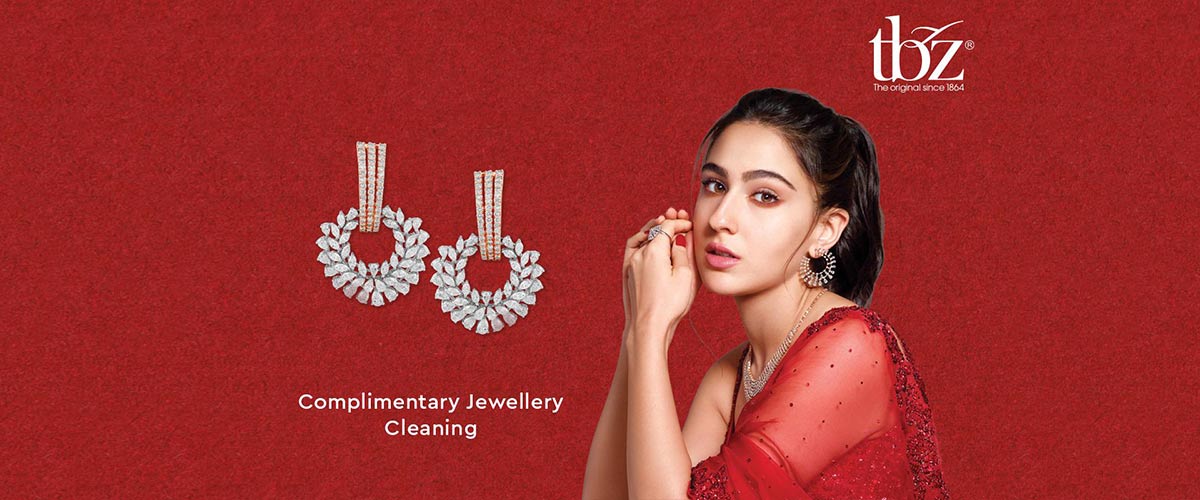 Tribhovandas Bhimji Zaveri or TBZ is one of the leading jeweller groups in the country. With over 37 showrooms across 23 cities, it has its presence wide across the country. Founded in 1864, it is one of the oldest jewellery brands in India. Over the years, it has won several awards and accolades from the industry. In 2017, TBZ was awarded the most preferred jewellery brand in India by UBM India.
Headquartered in Mumbai, it has the largest jewellery showroom in India at the Zaveri Bazaar. It specialises in gold and diamond-studded jewellery. Apart from the TBZ branding, it also runs the Krsala brand, through which it sells diamond jewellery.
Bhima Jewellers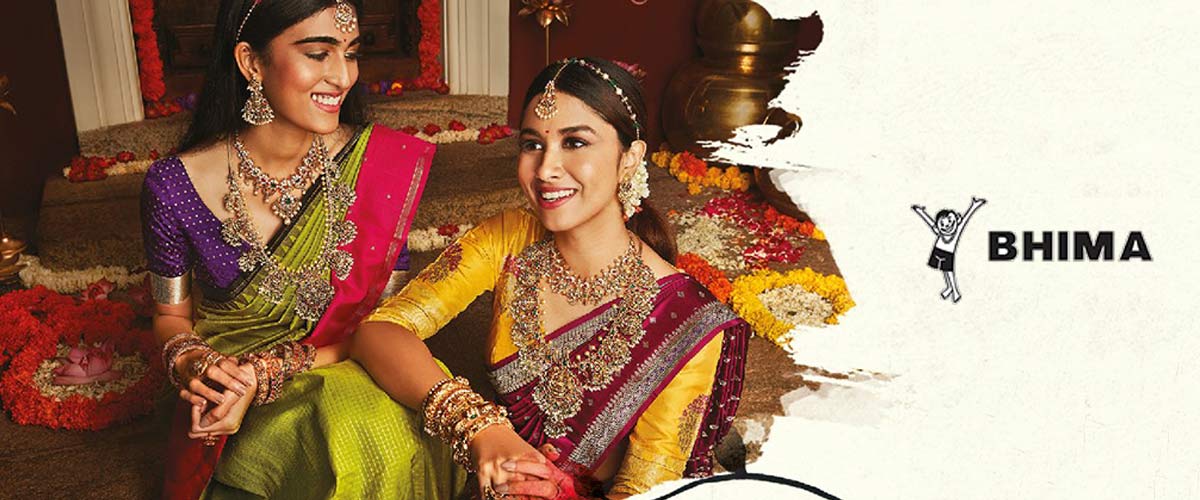 Established in 1925, Bhima Jewellers is a major retail jeweller company. It is the first company in India that introduced the concept of readymade pieces of jewellery. It was founded by Bhima Battar; it has a wide presence across South India, with showrooms in 36 cities and over 2,000 employees. 
It specialises in traditional Kerala designs, Tamil designs, and Bengali heavyweight designs. Its Nellore colour studded design and Karwar stone studded jewellery are also popular among the customers. In recent times, its online presence is also registering spectacular growth. One can book virtual appointments with their key stylists and choose the best piece of jewellery for themselves. 
Shubh Jewellers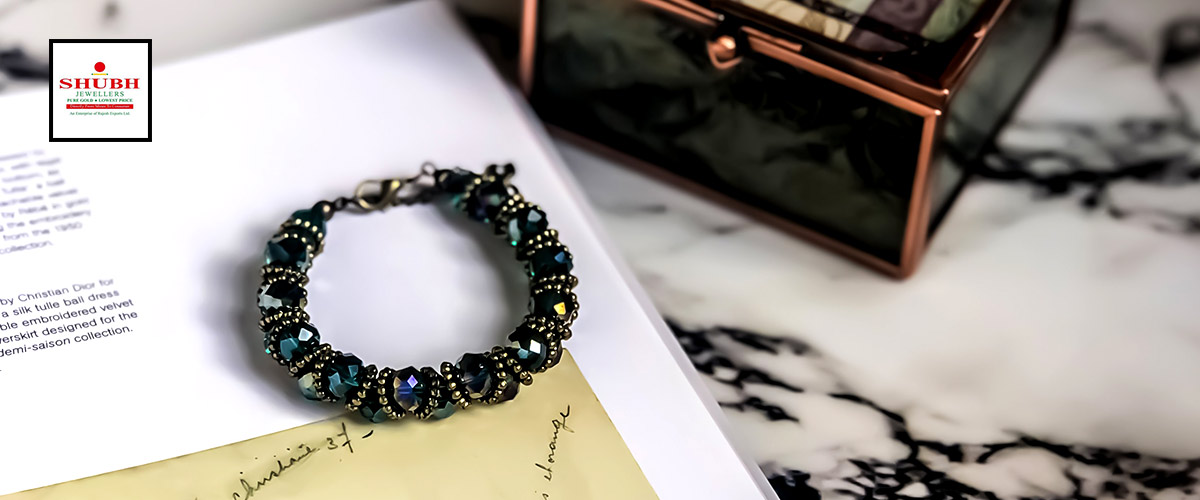 Shubh Jewellers is a prominent retail jewellers group incorporated in 1995. It is run by Rajesh Exports Limited (REL), the largest exporter of gold jewellery from India. It is known for its high quality and reasonable prices of jewellery products. Shubh Jewelleries is a household name in Karnataka and other states. 
Rajesh Exports Limited is the largest refiner of gold dust and the largest manufacturer of gold jewellery in the world. 
Joyalukkas Jewellery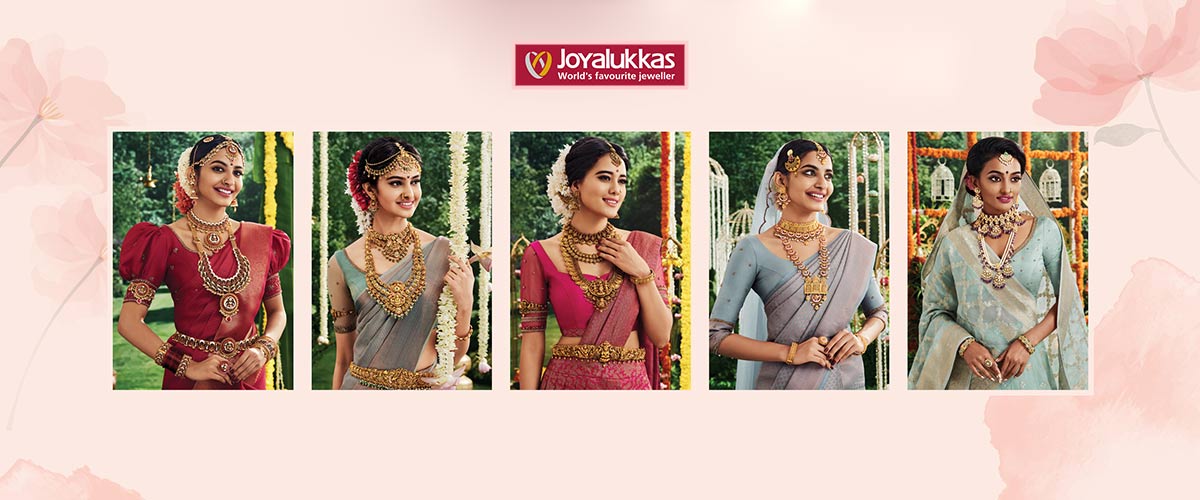 Joyalukkas is a popular jewellery group based in Kerala and Dubai. Named after Joy Alukkas, an Indian businessman from Kerala, it provides a great collection of exquisite jewellery pieces. With 85 showrooms in India and 45 globally, it has a wide presence across the world. It is a major destination for quality gold and diamond jewellery shoppers. 
In 2019, Joyalukkas won the Best Indian Diamond Retailer of the Year Award from the Middle East Association. 
Amrapali Jewellers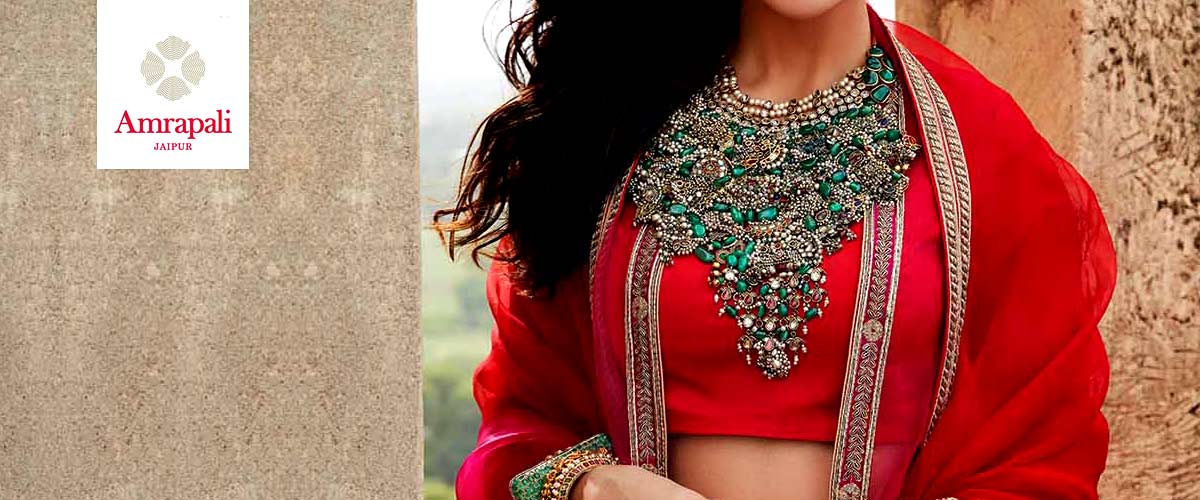 Headquartered in Jaipur, Amrapali Jewels is an important jewellery house in the country. It was founded by Rajiv Arora and Rajesh Arora in 1978. It deals with tribal, fine and uncut jewellery. It also operates a famous jewellery museum in Jaipur. The brand takes its inspiration from ancient Indian designs and traditions. 
Tribe by Amrapali is known for its antique gold and silver designs, imitating the rich ancient tradition of the subcontinent. 
P C Jewellers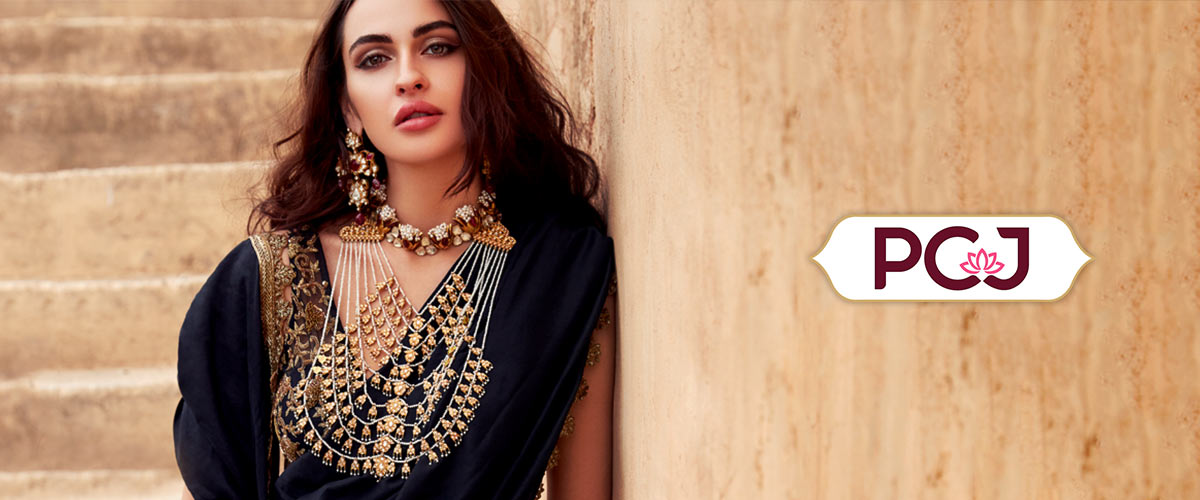 P C Jewellers is a Delhi-based jewellers group that specialises in gold and diamond jewellery. Starting in 2005, with a store at Karol Bagh, it has registered remarkable growth. Presently it has 84 stores in 70 cities across 19 states. 
Further, It was awarded the best exporter and highest Exporter in the gems and jewellery segment by the Noida SEZ in 2010. It offers a great collection of jewellery products in its stores across India.
Orra Jewellery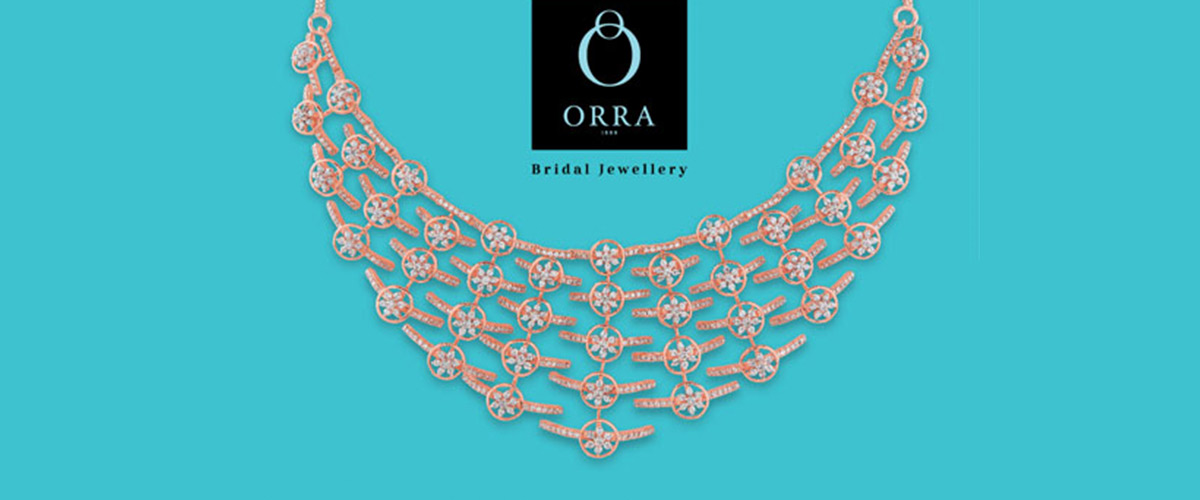 Orra is one of the finest Indian retail brands dealing with gems and jewellery. It specialises in gold, silver and platinum jewellery. It has over 58 stores in 25 cities in the country. It is the leading brand in designs and innovation. It also has an online facility for safely delivering the choicest products straight to your homes. 
Starting in 1888, it has a rich legacy in jewellery making, brilliantly cut Belgian diamonds, elaborate bridal sets and coloured stones. 
Senco Gold and Diamonds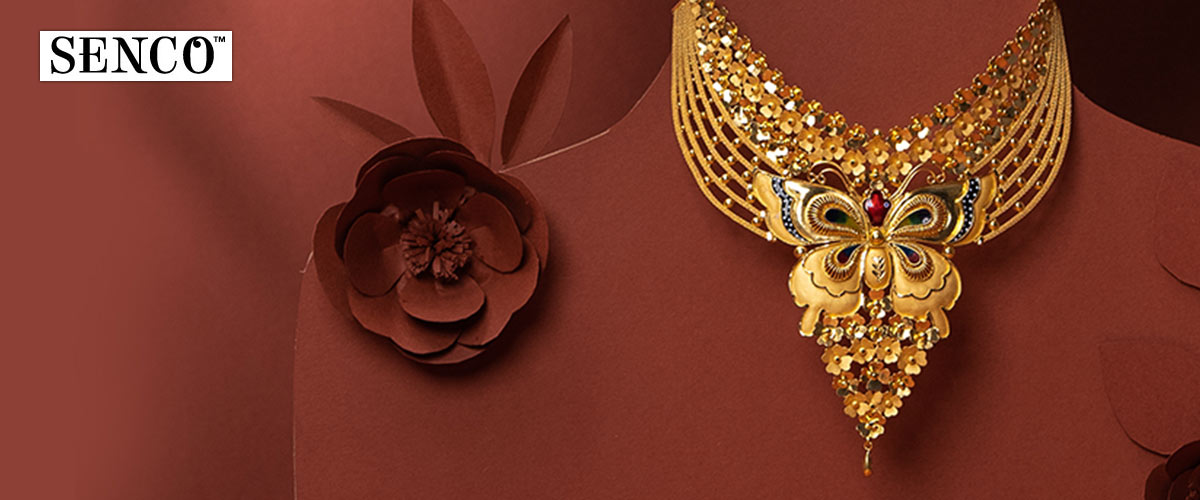 Seneco Gold and Diamonds is a subsidiary of Senco Gold Limited. Founded in 1994 in Kolkata, it has long experience making the finest gold and diamond jewellery pieces. In 2020, it was ranked as the 2nd most trusted jewellery brand in India by The Brand Trust Report India. 
It brands the Kolkata Karigari. It is known to employ the best karigars from Bengal and produce a wide variety of exquisite pieces of jewellery. In recent times, it has also shifted its business online. 
Josco Group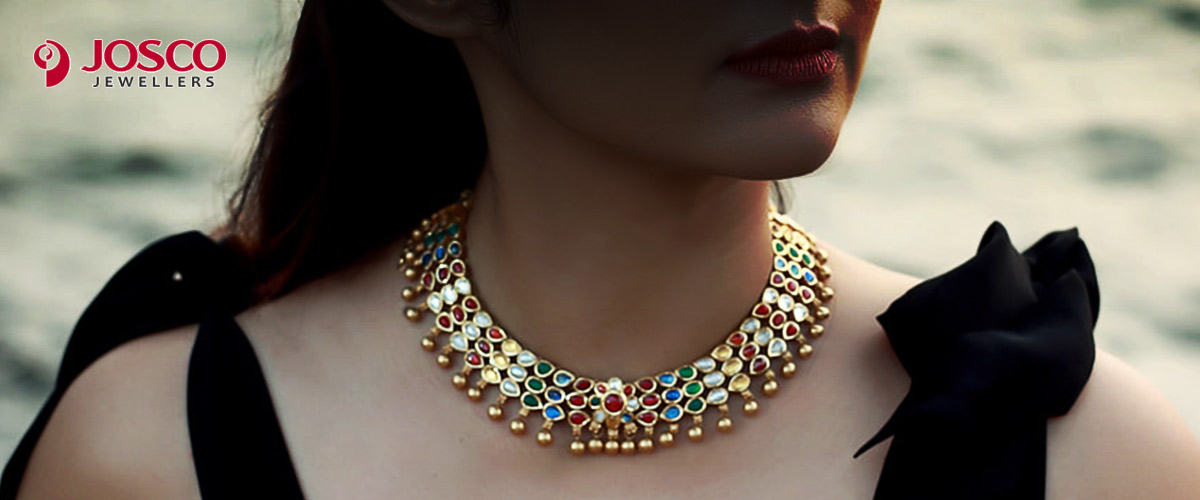 Josco Group, is known for its pioneering work in the design and innovation of jewellery products. It has a widespread presence across the country. With over 18 world-class showrooms, it is a preferred destination for jewellery shoppers in the country.  It has a wide range of products ranging from bridal jewellery to working professionals. Their vast collection includes gold, diamond, and platinum jewellery alongside premium watches.
Under the leadership of M. P. Jose, the company has achieved tremendous growth across segments. The group employs over 3,500 employees with a stunning turnover of 5,000 crore rupees.
CKC Group of Jewellers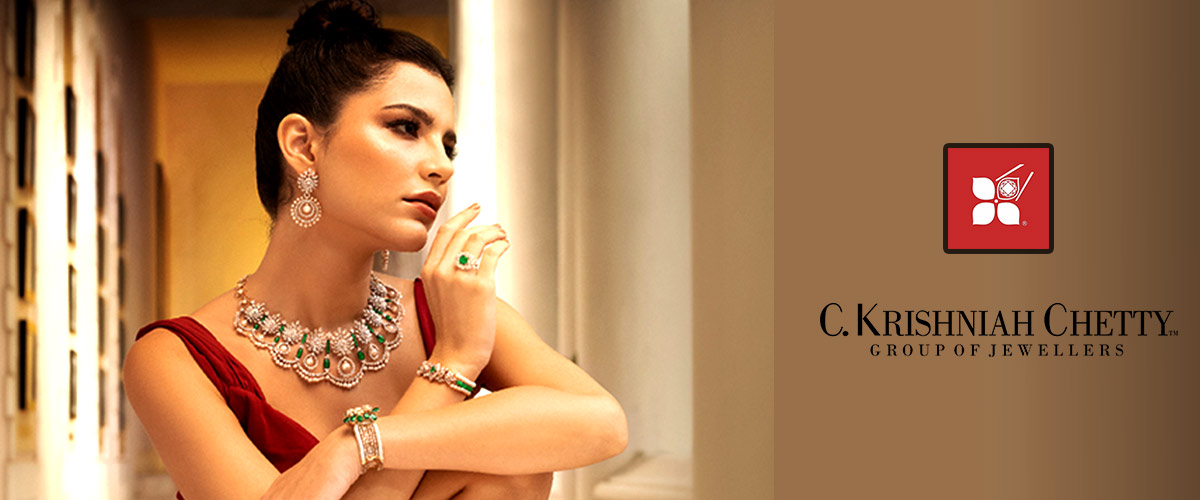 C Krishnaiyya Chetty Group or CKC Group is one of the leading jeweller houses in the country. Based in Bangaluru, it is known for its stringent standards in quality and innovative designs. It was founded by Cotha Krishnaiah Chetty in the heart of Banglore Cantonment in 1869. It has flourished to become the leading producer and exporter of the finest jewellery pieces and designs.
The MD of CKC Group is a member of the World Diamond Council, a UN body headquartered in New York. Its rich history of over 150 years has made it one of the most trusted brands in India.
D'damas/Gitanjali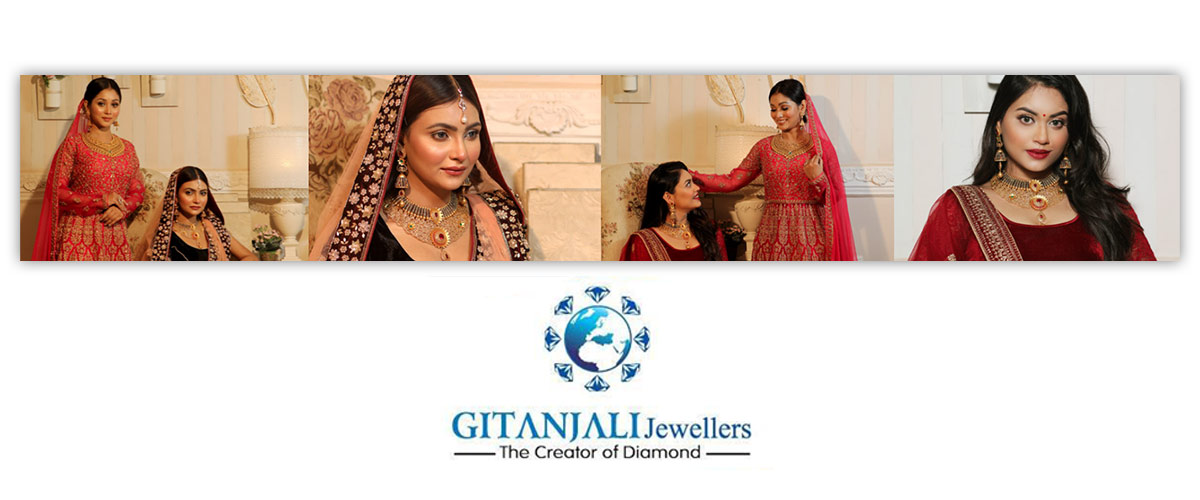 D'dmas is a Joint Venture between Gitanjali (India's largest gold retailer) and Damas Dubai (Middle East's largest gold retailer). Established in 2003, it is one of the leading jewellery brands in India, with a considerable market share in diamond products. Their exclusive collection feature Jaipuri sets, Tayeba sets, Kundan, etc. 
Gitanjali Group was the largest retailer in India with brands like Nakshatra, Gili, Asmi, Sangini, Maya, and Shuddhi.
Asian Star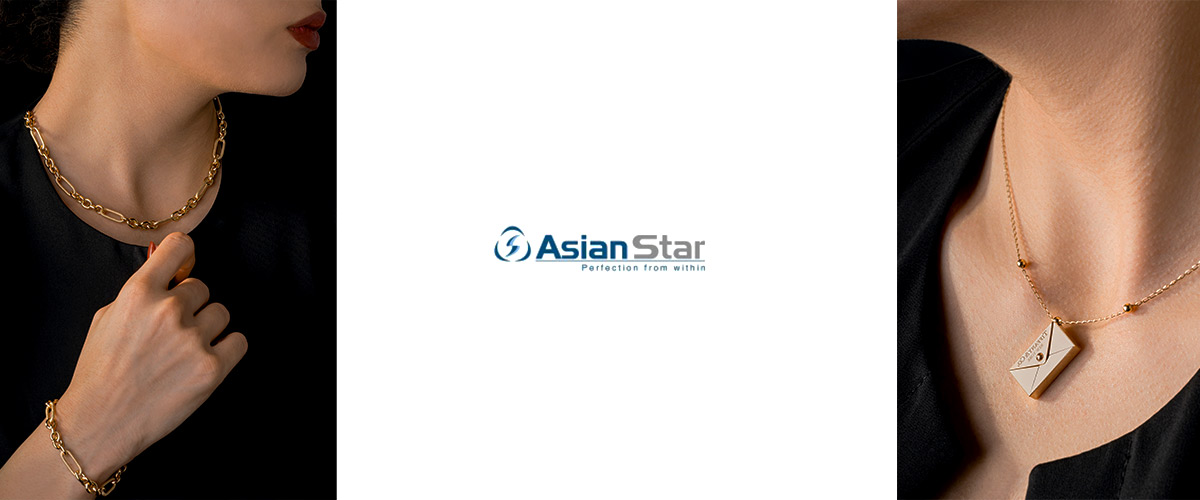 Asian Star is known for its Diamond products worldwide. With a presence in all the major diamond hubs, it has emerged as the leading Indian diamond marketing and business brand. 
Based out of Surat, Asian Star has 22 marketing arms and subsidiaries. It was listed on the Bombay Stock Exchange in 1996. They have made a special place among its customers for the poignant and passionate jewellery designs. They employ over 2,200 employees with dedicated craftsmanship. It was also ranked among the Top 500 Indian companies by Dun and Bradstreet in 2021.
Thangamayil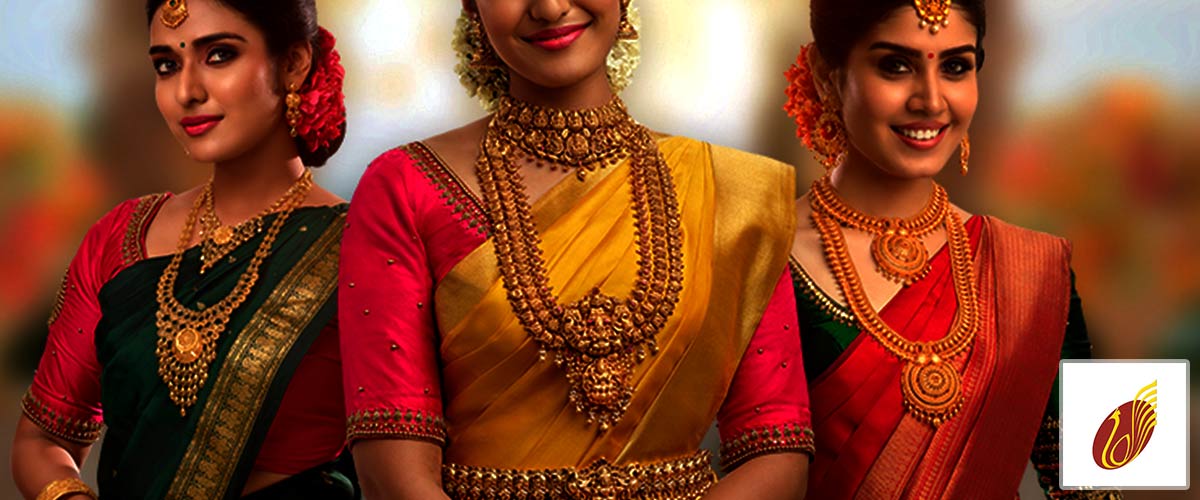 Thangamayil Jewellery Limited is one of the fastest-growing jewellery companies in the country. Headquartered in Madurai, Tamil Nadu, it has a growing presence in the biggest gold consumer state of the country- Tamil Nadu. The company primarily deals in four product lines. These include Gold, Silver, Diamond and Platinum. 
In Tamil Nadu, there are over 34 Thangamayil showrooms and 13 Thangamayil Plus Exclusive Silver showrooms in the country, indicating a robust presence in the market. They have also shifted online to cater to customers' demands from all across the world.
Goldiam International Rings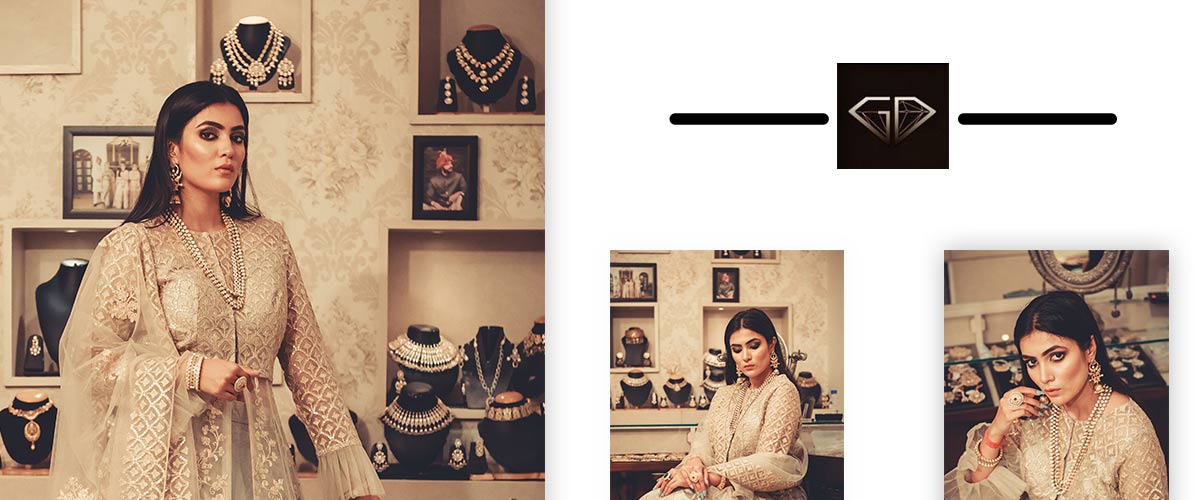 Global International Rings specialises in diamond jewellery for global retailers. Headquartered in Mumbai, it is known for its superior craftsmanship. The company has customers all across the major countries in the world. 
Its wide range of products includes customised bridal sets, engagement rings, necklaces, etc. Top retailers from the US and Europe are known to source their stock from the GIR.
Renaissance Global Limited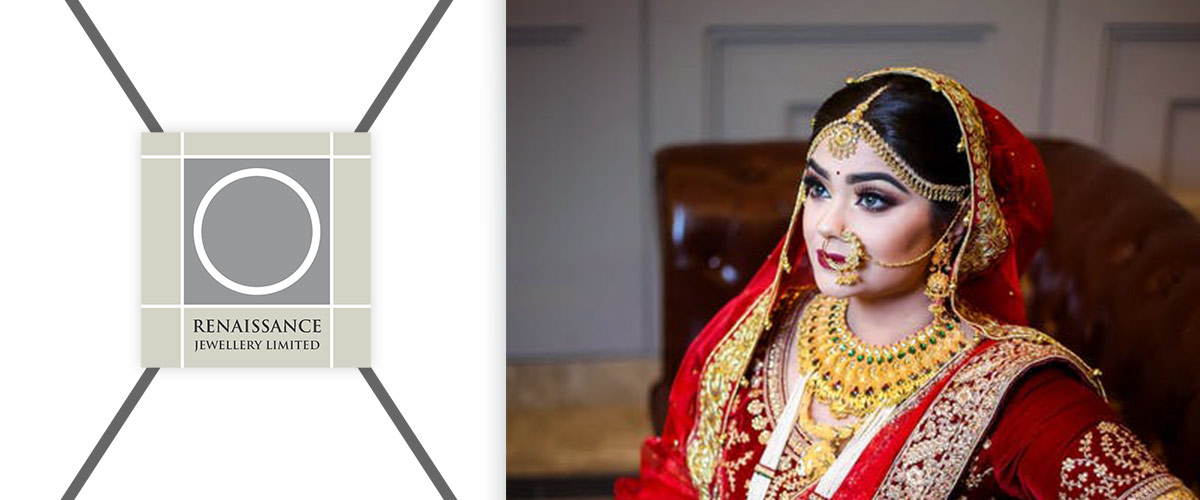 With an experience of over 25 years, Renaissance Global Limited is one of the fastest-growing jewellery companies in the country. It is known for its impeccable craftsmanship and superior quality products. They are the licensees of two global brands - Disney and Hallmark. 
Renaissance Global is known for 1,00,000+ company-owned designs. It has the capacity to create over 1000 designs per month, a remarkable feat in the jewellery production industry.
Uday Jewellers Industry Limited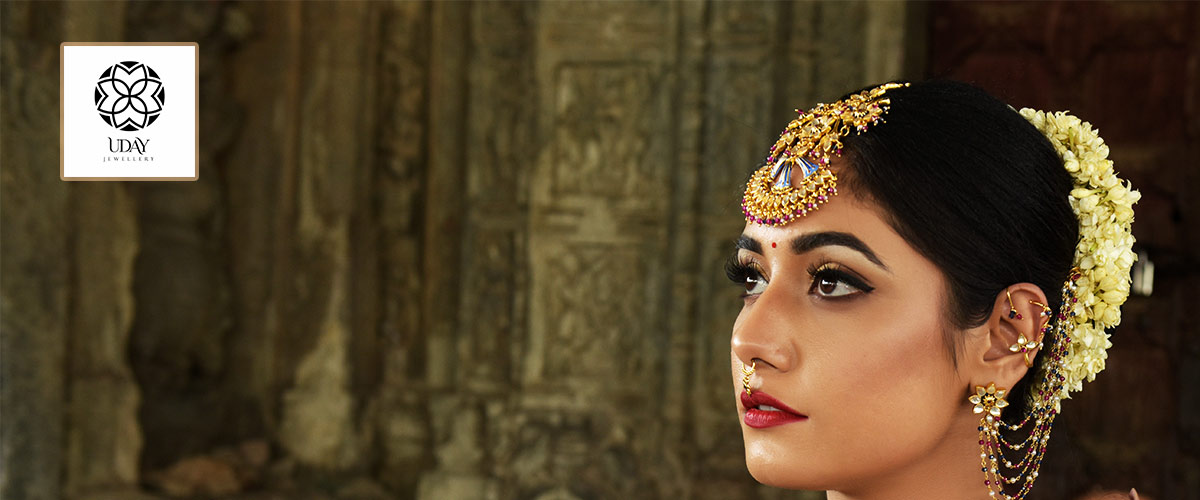 Founded in 1999, Uday Jewellers Industry is one of the leading exporters in the country. It is owned by Net Trade Innovations. Its headquarters are in Hyderabad. The company mainly deals in the retail and export of gold and diamond jewellery. 
Their range of Cz and stone studded jewellery is widely sought after by the customers. Over the years, they have marked growing demand from different sections of the world. It has been because of their industry-leading services and solutions. 
Vaibhav Global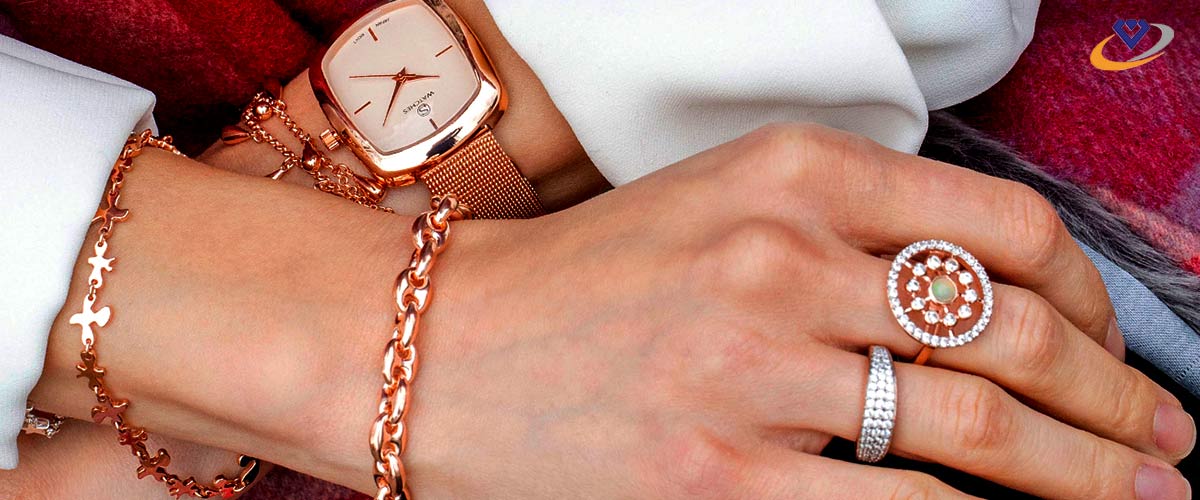 Formerly known as Vaibhav Gems, Vaibhav Global is a popular jewellery retailer and exporter. It was founded in 1980 in Jaipur, Rajasthan. It is a multi-national e-retailer and producer of fashion jewellery and lifestyle accessories. It sells its products through its subsidiary brands. In the US, it sells by the name of Shop LC. In the UK, it markets its products by the name of The Jewellery Channel (TJC).  
Over the years, it has built a unique place in the market, specialising in quality and affordable jewellery pieces. In 2015, the company was ranked third amongst India's Top 50 Wealth Creators by Fortune India Magazine.
BlueStone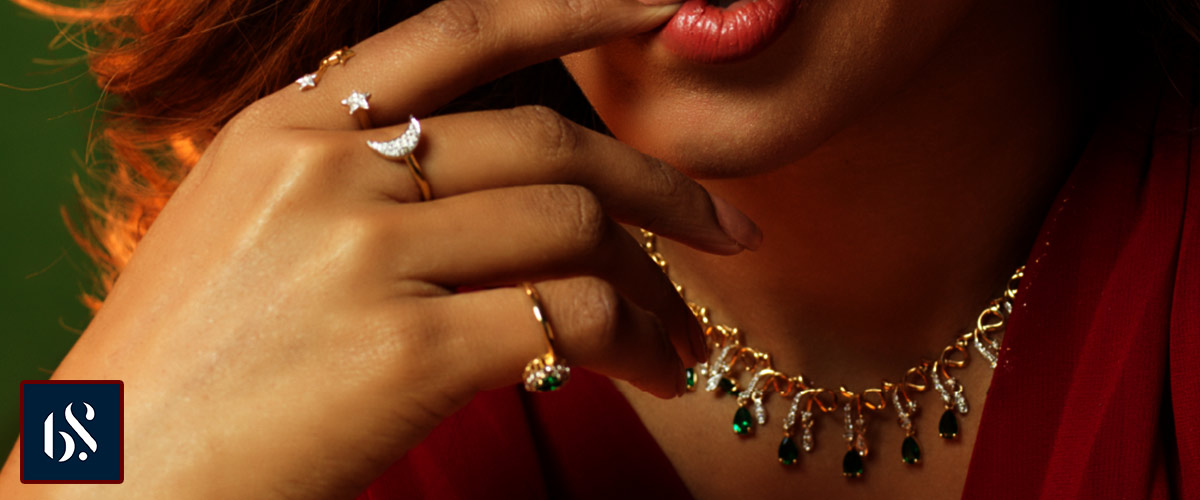 Established in 2011, BlueStone is a rather new entrant to the gems and jewellery market of the country. Founded by Gaurav Kushwaha, the company has shown great potential in its unique and innovative jewellery designs. They are one of the leading retailers in the online segment. 
The BlueStone has over 8,000 exquisite designs to choose from. They focus on giving the customers the flexibility to customise the product's gold purity colour or diamond clarity to suit their needs. Their made-to-order model allows the product to go through multiple checks before final delivery.
Voylla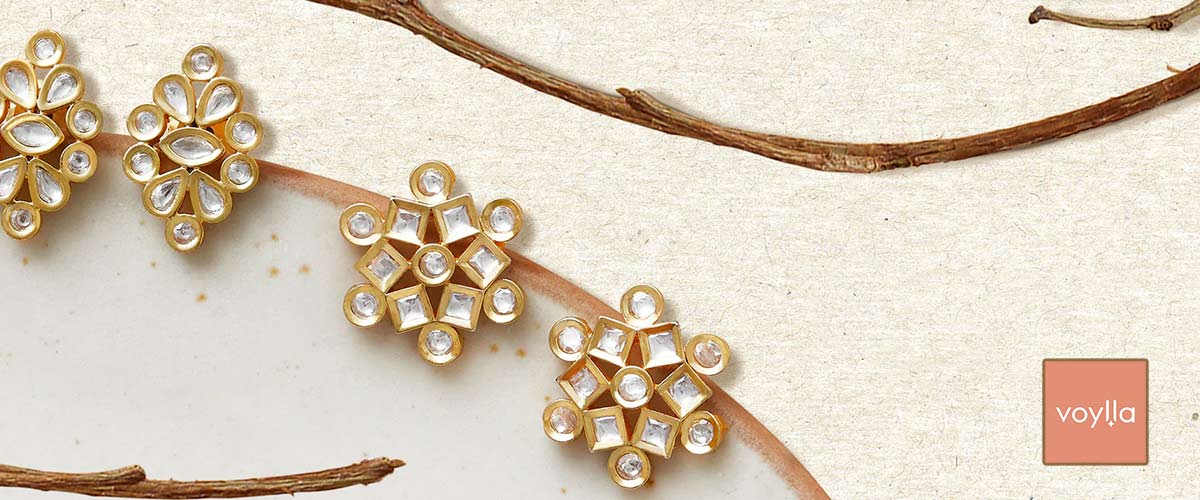 Voylla is a leading destination for jewellery shoppers in the country. Established in 2013, it has a widespread presence in the country, with over 150 stores catering to the diverse needs of the customers. It also has a wide digital presence. The brand has allowed flawlessly authentic designs to be prepared for the customised needs of customers. Their web portal itself offers customers a wide range of products. They specialise in bridal sets, antique sets, accessories, etc.
Isharya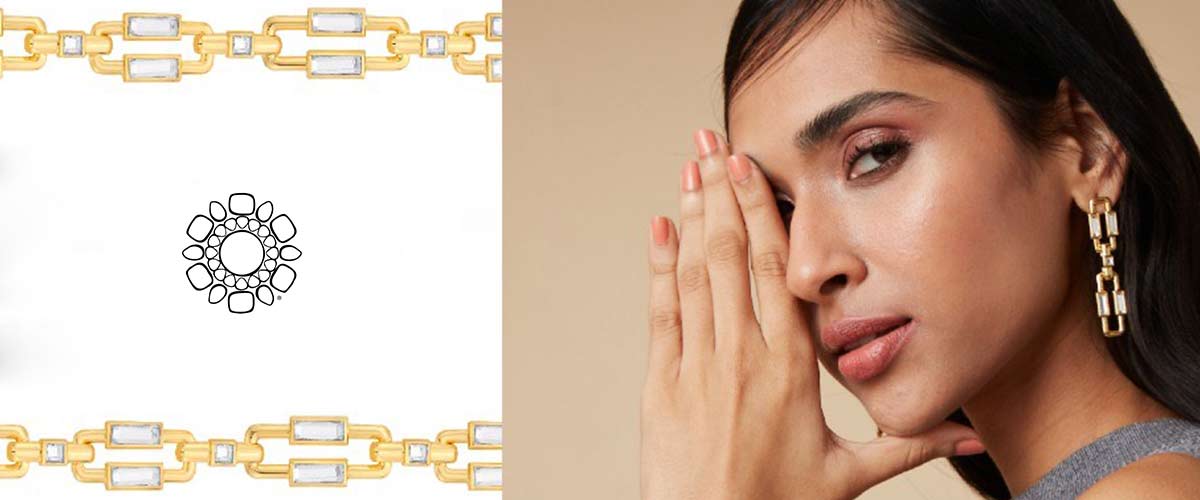 Isharya is a major digital brand dealing in the jewellery needs of women. Founded in 2004, Isharya is a manufacturer and online retailer of quality jewellery products, particularly for women. Their product range includes necklaces, rings, earrings, charms, jewellery collections, etc. 
Isharya allows its customers to book virtual appointments with their online stylists easily. One can use their portal to choose the most suitable piece of jewellery for their needs. They blend evolving fashion trends with traditional designs creating beautiful designs. 
Hari Krishna Exports Pvt Ltd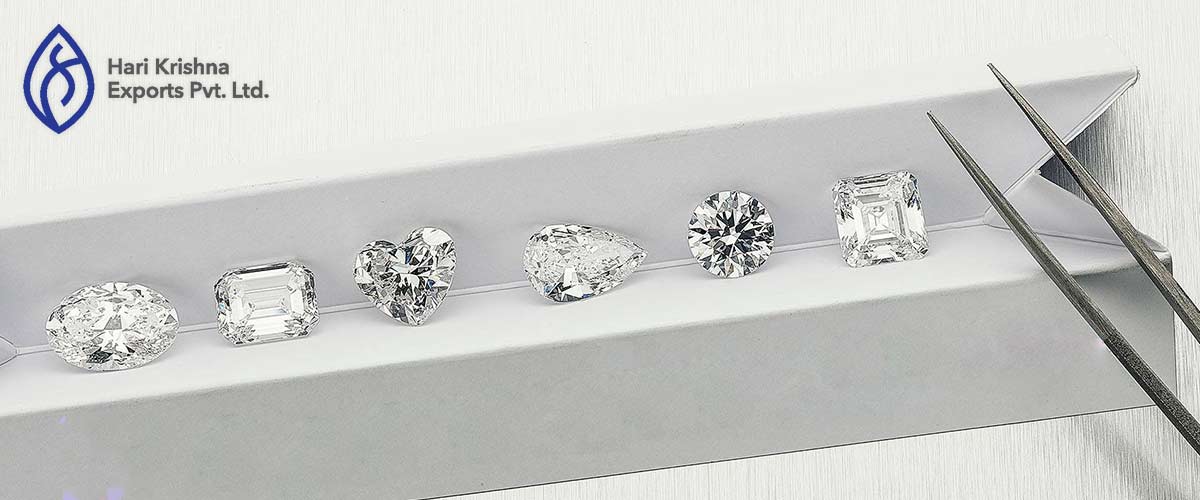 Hari Krishna Exports Pvt Ltd (HK) is one of the leading diamond manufacturers in the country. It was established by Savji Dholakia and his brother in the year 1992. The company has its headquarters in Bandra Kurla Complex, Mumbai. HK has its manufacturing units in Surat and marketing offices in Mumbai. 
In 2005, HK launched its own jewellery brand, Kisna. Presently, it is the largest distributed jewellery brand in India, with a presence in over 6250 outlets. Kisna offers over 563 designs of wings, necklaces, bridal sets, etc., making it a favourite among customers.
These companies give India an edge in the global jewellery market. Being the largest exporter of finished jewellery products, these companies also help bring foreign exchange to the country. 
With cutting edge technology and innovation, one can pick from the choicest of designs and products available in the market. It allows buyers the flexibility to customise their products as per their demands. Further, with the advent of digital technology, customers can access and experience jewellery shopping from the comfort of their homes through online stores.