Are you craving some spicy fried chicken this monsoon season? KaroBargain is here to provide you with all the details of KFC Wednesday Offer so that you save a little extra on your KFC meal. Who can say no to a bucket full of hot chicken wings from KFC at a discounted price? Curious to know  about the offer? We will reveal it all in this blog. So, keep reading.
About KFC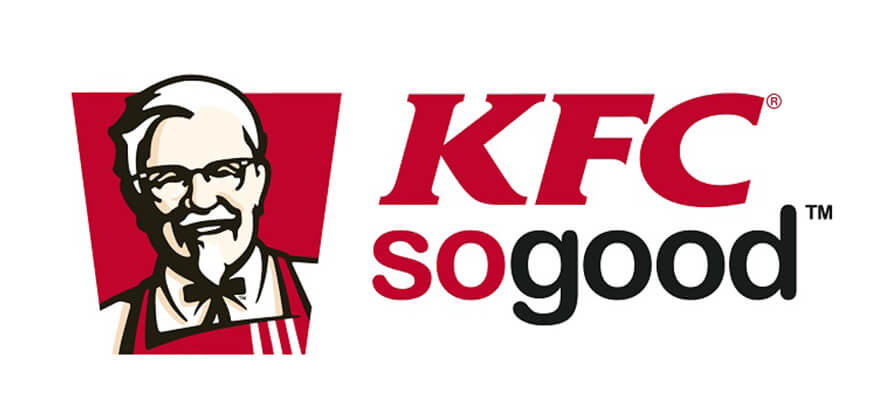 Kentucky Fried Chicken or KFC started its service from a backroom in a fuel station in Corbin, Kentucky. Today KFC is one of the leading fast food chains, which enjoys a massive global presence. The brand enjoys a decades-long history of success and innovation. Colonel Sanders founded KFC 75 years back in 1952. Currently, KFC has more than 25, 000 in different corners across the world. In India, there are about 400 KFC outlets.
KFC is known to offer exciting deals to its loyal customer base. Without further ado, let us jump into the next section of our blog, which talks about the KFC Wednesday Offer.
KFC Wednesday Offer: Your Wednesdays are Now Sorted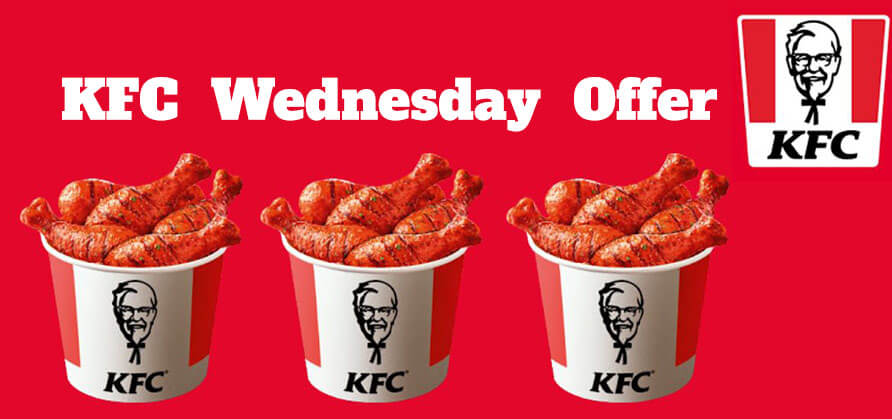 Apart from experimenting with its recipes, KFC offers a plethora of deals and offers for its customers. With KFC, your Wednesdays are no more boring as the global food giant brings before you some amazing deals on Wednesdays. You can avail the KFC Wednesday Offer irrespective of where you reside in India as the food chain has its outlets spread across all the major metro cities such as Kolkata, Mumbai and Bengaluru. Let us now have a close look at what special offer KFC provides us on Wednesdays.
Enjoy 10 Pieces of Hot and Crispy Chicken Wings along with Your Favourite Dip at Just Rs. 499.
To avail of the offer enter the coupon code DISC100, at the time of checkout. 
The discount is valid on KFC rice bowls, burgers, snacks etc.
The minimum cart value for this offer to be applicable is Rs. 499
The coupon code can be redeemed by all users.
All modes of payment are valid for this offer.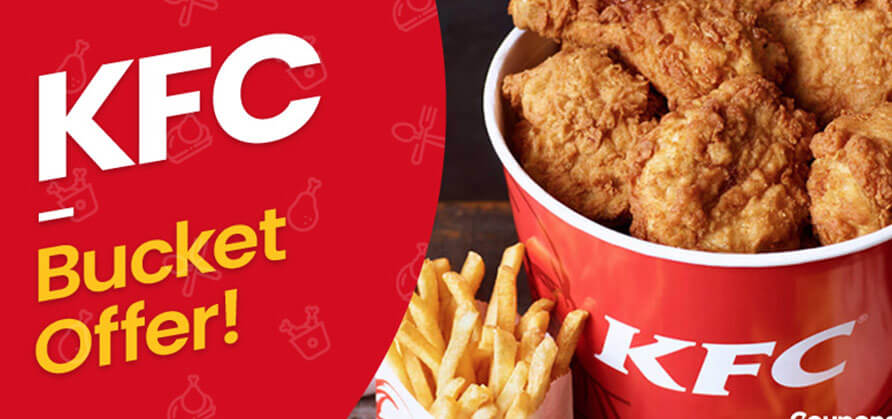 KFC Wednesday Bucket: Treat your taste buds with KFC's Wednesday Special Bucket! Get 50% off on KFC's Hot and Crispy Chicken. Want to know the best part? You can redeem this offer multiple times and there is no minimum value involved.
All KFC users can avail this offer.
You can avail this offer via the KFC website or app
All modes of payment are acceptable.
Enjoy free delivery with this offer.

KFC Wednesday Offer Bengaluru
If you are residing in Bengaluru, a Wednesday evening is the perfect time to order boneless chicken strips from KFC. The food chain offers you 12 pieces of boneless chicken strips just at Rs. 350 every Wednesday. The other details of the offer are as follows:
The offer isn't applicable for the KFC outlets in the airport.
The offer can't be redeemed for cash. 
You get delivery only in select areas of the city.
KFC Wednesday Offer Chennai
If you are in Chennai, Wednesdays are lucky days for you! KaroBargain has listed below two KFC Wednesday offers, which you just can't miss. Check them out now!
KFC Wednesday Special Combo: Enjoy ten pieces of Hot Chicken wings and KFC's signature dips at a discounted price of RS. 499.
KFC Wednesday Special Combo: Get 15% off on KFC Rice Bowls.
KFC Wednesday Offer Hyderabad
Bid adieu to your mid-week gloom with KFC's exclusive Wednesday offers! If you are from the royal city of Hyderabad, you must check the offer we have mentioned below
Get 12 pieces of Hot and Crispy Chicken strips at a discounted price of Rs. 499
Use the promo code  DISC100 at the time of check-out.
You can make payments via Netbanking, Cash, Debit Cards, Credit Cards etc.
KFC Wednesday Offer: Terms and Conditions
Before you avail the KFC's Wednesday offer, we recommend you go through the terms and conditions of the offer. KaroBargain has listed it all below for you:
You will get a discount on your KFC order, only after you have put down the coupon code DISC100.
You can't enjoy this offer on any third-party food delivery app such as Magicpin, Zomato and Swiggy.
This offer can't be redeemed for cash and can't be clubbed with any other offers from KFC.
Exciting KFC Coupons on KaroBargain
So does KFC have exclusive offers only on Wednesdays? No, KFC is well known for providing its customers with exciting coupons throughout the year. We have put below a few KFC coupons that you must check out!
Get up to Rs. 100 off on all KFC orders. Use the coupon code: BIG SAVE. Offer valid till 31st July 2022
Enjoy flat Rs. 100 off on the KFC combo of 5 chicken leg pieces and 2 dips. Use the Coupon Code: SAVE 45. Offer valid till 31st July 2022
Save Rs. 100 on KFC's signature Hot and Crispy Chicken (8 pieces+Dips). Use the Coupon Code: SAVE20. Offer valid till 31st July 2022
To check out similar offers, kindly visit KaroBargain's KFC Coupon Page. It's the season of KFC discounts and offers.
KFC Special Offers
For exclusive KFC offers and deals, keep an eye on our KaroBargain coupon pages. It's never too late to avail a KFC offer! We have listed below some special offers for you. For further details, visit our KFC Coupon Page.
Bugger Offer: Get two classic Krisper Burgers just at the best price. The deal is valid till 22nd December 2022.
Enjoy KFC Biriyani+2 pieces of Hot and Crispy Chicken at a discounted price of Rs. 399.
How can I avail the KFC Wednesday Offer? 
To avail the KFC Wednesday offer, follow the step-by-step method we have mentioned below:
Step 1:Visit https://online.kfc.co.in/ on a Wednesday.
Step 2: Tap on the Buy Now option and then select Add to Cart.
Step 3: Log in with your registered mobile number and name and then select the area for shipping the order.
Step 4: In the end, apply the KFC Wednesday Coupon Code and pay the required amount.
It is that simple! After you have made the payment, you can enjoy your KFC Wednesday Bucket in just a few minutes. 
KFC Gift Cards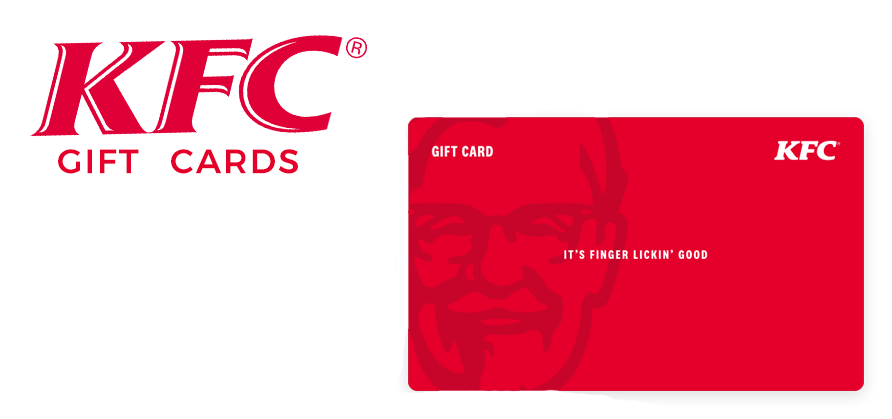 KFC Gift cards open the doors to multiple benefits! When you buy KFC vouchers, you earn payback points. These payback points can be redeemed while you purchase other vouchers. When you spend Rs.100 on KFC's voucher, you get 3 payback points on your account. 
If you have collected enough payback points, you can use them to get additional discounts. Also, you get to enjoy cashless payment when you order your next KFC meal.
How to use a KFC Gift Card?
Using a KFC Gift Card isn't complex at all. To make it simpler for you, KaroBargain has listed below the step-by-step procedure of how to use a KFC Gift Card.
Step: 1 Visit the KFC outlet near you and select the items you want to order from the menu.
Step 2: While making the payment, tell the cashier that you want to use a voucher.
Step 3: You need to share the KFC voucher code with him/her.
Step 4: The cashier will deduct the voucher amount from your bill.
Step 5: Pay the rest of the bill using any one of the following payment options: Cash, UPI, or Credit/Debit Cards.
What is a KFC Wednesday Bucket?
On Wednesdays, KFC offers its customers Chicken Strips Buckets at a discounted price. This is called the KFC Wednesday Bucket which gives you 12 pieces of chicken strips with 4 dips just at Rs. 333.
Does KFC have any special offer on Tuesday?
Yes, KFC has exciting offers for you on Tuesdays as well. On Tuesdays, KFC gives you 1 chicken zinger burger + 2 hot wings+1 veg strip+ 1 Pepsi can + 1 Pillsbury cookie cake just at Rs. 239. It's amazing that you get to enjoy 6 items at a discounted price of Rs. 239 on Tuesdays.
Is it possible to get a free meal from KFC?
For the benefit of their loyal customer base, KFC offers a bunch of deals and coupons every month. If you have a KFC loyalty card, you can earn loyalty stamps every time you visit their outlets. If you have collected 7 stamps, you are eligible to get a free snack. Once you have collected 11 stamps, you can enjoy free meals.
From where can I get KFC Coupons and deals?
To get the latest KFC coupon codes and deals, visit KaroBargain's coupon pages. We give our readers regular updates on KFC coupon codes and other exciting offers, which they use to save big on their snacks and meals.